Registration Dates
Open: 07/06/19
Closed: 11/02/19
Tournament Dates
Starts: 11/09/19
Ends: 11/10/19
Cancellation Dates
Cancellation Deadline: 08/30/19
Location
Pear Park
5241 Legacy Blvd
Leesburg, FL 34748

Registration
Player's age as of: 12/31/19
Minimum Age of Player: 12
Final Registration Deadline: 11/02/19
Tournament Sanctioning: Not Sanctioned
Registration - $30.00
Registration includes: Free Shirt
When registering online, online waiver signature is used.
Online payment via PayPal is available. PayPal also allows credit card payments.
Forms
Event Schedule
The following times are the posted event start times. Please report 30 minutes prior to your scheduled start time.
---
Visit www.centralfloridapickleball.com for more information
---
Competition Events
(All events: $10.00 each)
Mens Doubles Skill/Age Groups 3.5 (3.5 or lower skill levels only): Sat 11/09/19
(Skill levels and age groups within skill levels. Age Groups: 8+,19+,50+,60+,65+,70+)

Womans Doubles Skill/Age Groups 4.0 and Above (4.0 or greater skill levels only): Sat 11/09/19
(Skill levels and age groups within skill levels. Age Groups: 8+,19+,50+,60+,65+,70+)

Mixed Doubles Skill/Age Groups 3.5 (3.5 or lower skill levels only): Sun 11/10/19
(Skill levels and age groups within skill levels. Age Groups: 8+,19+,50+,60+,65+,70+)

Player List
Abelson

, David
Oxford,FL

Baldanza

, David
winter haven,FL

Bays

, Morgan
Deland,FL

Carrao

, Michael
Leesburg,FL

Carruthers

, Michelle
Oviedo,FL

Cassidy

, Sherry
Grand Island,FL

Cline

, Brian
Clear One

Cohoon

, Stephen
Team TMPR

Crippin

, Bruce
The Villages,FL

Davis

, Sheila
The Villages,FL

Fleming

, Steven
The Villages,FL

Gale

, Linda
Deland,FL

Guenst

, William(Bill)
Pear Park

Hair

, Raquel
Clear One

Isaak

, Gary
Auburndale,FL

Jacoby

, Bill
The Villages,FL

Jacoby

, Jonra
The Villages,FL

Krafft

, Gary
Arlington Ridge

Lewis

, Warren
Clear 1

Locascio

, Jim
The Villages,FL

Marquess

, Carl
The Villages,FL

McDirmit

, Elden
Other

Mogharnesi

, Dawn
ORLANDO,FL

Moore

, Diane
Lady lake,FL

Moriarty

, Elizabeth(Liz)
Windermere,FL

Mosteller

, Rick
The villages

Mroz

, Barbara(Barb)
Wildwood,FL

Neff

, Harold(Hal)
WNC Pickle ball Club

Norman

, Donald
Leesburg,FL

Patterson

, Peter
Leesburg,FL

Payne

, Sterling(Howard)
Green Cove Springs,FL

Rankins

, Patricia
The Villages,FL

Rosenquist

, Tina
SW Metro Pickleball Club

Roy

, Debbie
South Sound Pickleball Club

Sala

, Fernando
Delray Beach Pickleball Club

Schibline

, Dave
The Villages,FL

Shoemaker

, Terry
The Villages,FL

Sims

, Mark
Leesburg,FL

Soto

, Antonio
Legacy of Leesburg

Stager

, Dennis
Holland, MI

Staley

, John(Jack)
Royal Highlands

Vanderkuyl

, Harry
London Pickleball Club

Veiga

, Vincent
Mount Dora,FL

Vorndam

, Paul
Leesburg,FL

Walker

, Jacqueline(Jackie)
Winter Springs,FL

Walsh

, Jimmy
Kings Ridge Pickeball Club

Willis

, Jeffrey
Clermont,FL

Willis

, Michele
Clermont,FL

Wood

, Joyce
Mount Dora

Zimmermann

, Robert
Zellwood,FL
AAU PEAR PARK PICKLEBALL TOURNAMENT
PICKLEBALL TOURNAMENT - OUTDOOR
November 9-10,2019
Where: Pear Park 5241 Legacy Blvd Leesburg FL 34748
Date: November 9-10, 2019 8:00am start time—Check In at 7:30am
Time: Saturday Men's and Woman's Doubles and Juniors
Sunday Mixed Doubles
Ability Levels: Age /Skill 3.0,3.5,4.0,4.5+ – 19 under,19+,50+,60,70,80+
Cost: $30.00 – &10.00 Additional Events - Ball– Dura
Must have an Adult $16.00 AAU Membership or $14.00 Youth
membership to play in the tournament.
Registration: Go to Pickleballtournaments.com –
Contact :Sindee Snow/Orlvb@aol.com/407-466-9009
Tournament Website: CentralfloridaPickleball.com
Deadline: November 1, 2019
Includes: Tee Shirt—Player Awards 1st, 2nd and 3rd Per Bracket
We will ONLY give medals to top three places of a bracket or pool
We may combine age division
Format: Round Robin or Double Elimination Best 2/3 games 11 pts with loser bracket 1 game to 15 pts Some ages/ skill may combine depending on the numbers
All players must have a AAU (Amateur Athletic Union) membership to play—Go to AAUsports.org to get a membership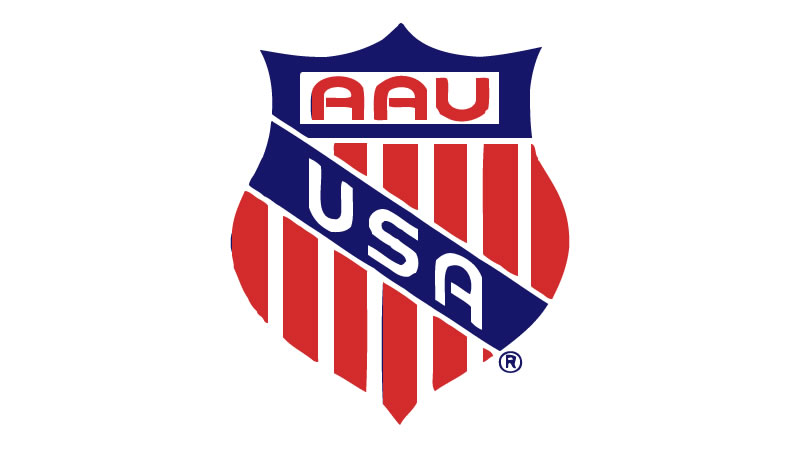 Note: No registrations accepted that have unpaid fees or have incomplete information
Registration Deadline November 1, 2019 or when full. Register as soon as you confirm a partner.
Registrations will not be accepted without a confirmed partner. Tourney not responsible for the coordination of tourney partners.
All player ratings will be reviewed and will be adjusted as deemed necessary by the Tournament Director.
Divisions may be combined based on participation
Food
You need to bring your own food and drink for the event. We will Have fruit and snacks
Lodging / Accommodations
www.missioninnresort.com
Cancellation Policy
Their will be a $10.00 Refund Cost for any refunds
Directions
Pear Park 5241 Legacy Blvd, Leesburg, FL 34748, USA
Format
USPA Rules apply with modified AAU Rules
Sindee Snow 407-466-9009
Yvonne Devlin 407-466-9239
Find Player
First: Click the first letter of the player's last name:
A
B
C
D
E
F
G
H
I
J
K
L
M
N
O
P
Q
R
S
T
U
V
W
X
Y
Z
Then: click the player's name in the list below:
Tournament Sponsors
Tournaments
Copyright Pickleballtournaments. Usage of all site content subject to Privacy Policy.