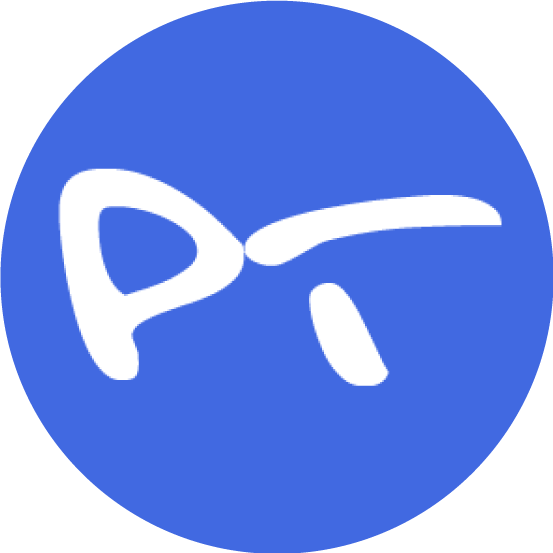 WARNING: SOME EVENTS ARE FULL. Click "Competition Events" for more information.
Registration Dates
Open: 04/01/21
Closed: 05/15/21
Tournament Dates
Starts: 06/17/21
Ends: 06/20/21
Cancellation Dates
Cancellation Deadline: 05/15/21
Location
Wildwood Racquet Club
508 N Hadley Rd
Fort Wayne, IN 46804

Registration
Player's age as of: 12/31/21
Minimum Age of Player: 8
Final Registration Deadline: 05/15/21
Membership required as of: 06/21/21


Tournament Sanctioning: National Qualifier
Registration - $55.00
Juniors Registration if playing ONLY Junior Events, Ages: 8-18 - $5.00
When registering online, online waiver signature is used.
Online payment via PayPal is available. PayPal also allows credit card payments.
Additional Info
Primary Ball: Franklin X-Performance 40
Event Schedule
Login Required
In order to enhance security and data privacy, an account is required to access this information. By creating an account and accessing information on PickleballTournaments.com you agree to abide by these Terms of Use.
Log In or Sign Up
Competition Events
Login Required
In order to enhance security and data privacy, an account is required to access this information. By creating an account and accessing information on PickleballTournaments.com you agree to abide by these Terms of Use.
Log In or Sign Up
Player List
Login Required
In order to enhance security and data privacy, an account is required to access this information. By creating an account and accessing information on PickleballTournaments.com you agree to abide by these Terms of Use.
Log In or Sign Up
Event Player List
Login Required
In order to enhance security and data privacy, an account is required to access this information. By creating an account and accessing information on PickleballTournaments.com you agree to abide by these Terms of Use.
Log In or Sign Up
Dates / Location: The tournament is scheduled for June 17 - June 20 at Wildwood Racquet Club, 508 N Hadley Rd in Fort Wayne, Indiana. If you are approaching the venue from I-69, please note that Exit 305 is closed to eastbound traffic from both the north and the south, but the westbound exits (the ones you need) are open. You should also know that there is a railroad track next to the facility, and if you are unfortunate enough to catch the train on your way in, there will be a substantial delay - it's a slow-moving train! Give yourself an extra 15 minutes to get to the venue, just in case!
Parking: There is a paved parking lot at Wildwood, as well as room to park in the grass. We can accommodate about 225 cars in these areas. It's going to be tight; we encourage players to carpool when possible. If parking at Wildwood is full, please use street parking in one of the nearby neighborhoods. You may NOT park in lots of nearby businesses unless we notify you otherwise.
Courts / Balls: We will play on indoor tennis courts with portable pickleball nets. There are 24 courts. Ball is the Franklin X-40 outdoor pickleball.
Schedule and Start Times: The daily schedule and start times have been posted on the tournament website. To view your events and start times, go to the Player List and click on your name. Please note that event start times may vary slightly as we make adjustments for withdrawals throughout the week. It is your responsibility to check the schedule the night before you play for updated schedule information.
Tournament Hours: Courts will be available starting at 7:00 each morning. Player meeting will take place at 7:45; first brackets will begin play at 8:00.
Player Check In: Players are required to check in at least 30 minutes before their bracket is scheduled to start. You must check in every day. You will be required to show a photo ID with birthdate to check in.
Brackets: Brackets will be posted the day of play. Remember that brackets are subject to change until each event starts. PLEASE CHECK THE WEBSITE DAILY FOR POSSIBLE SCHEDULE ADJUSTMENTS.
Format: Brackets of 3 will play a double round robin format, 1 game to 15. Brackets of 4 will play a single round robin format, best 2 of 3 games to 11. Brackets of 5 will play a single round robin format with games to 15. Brackets with 6 teams or more will play a double elimination format, best 2 of 3 games to 11 in the winners' bracket, one game to 15 in the consolation bracket.
This is a USAP Pickleball MMP sanctioned tournament. Referees will be provided for all medal matches (gold and bronze) and the two matches preceding the medal matches. All other matches will be self-officiated.
Bracket Start / Player Meeting: We will be using text notifications to announce bracket starts. When you receive the initial message that your bracket is starting, you must report immediately to the tournament desk for a player meeting. The player meeting is MANDATORY.
Court Assignment: We will be using text notifications for court assignments. When you receive a message that your match has been assigned to a court, one member of each team must report to the Court Desk to pick up the match scorecard and tournament balls. Players are subject to forfeit of match if not on court and ready to play match within 10 minutes of the match being assigned to a court.
It is YOUR responsibility to ensure that your text number is listed on your player profile on pickleballtournaments.com, and also YOUR responsibility to know when your match has been assigned to a court. Please keep your cell phone with you at all times so you don't miss your call to the court.
Tournament Status / Results: There will be no paper brackets or TV monitors with court assignments at the venue. You can monitor brackets, schedules, and court assignments at pickleballtournaments.com, or by scanning QR codes that will be posted throughout the venue.
Withdrawals: If you need to withdraw from the tournament for any reason, please notify Marilyn Holladay at glrholladay@gmail.com. Unfortunately, you will not receive a refund if you withdraw at this point, as the deadline to cancel with refund was May 15.
Replacement Partners: Replacement partners must already be registered for the tournament, and must be able to play in the same skill / age division in which you are registered. You can search for a new partner on the Players Needing Partners list, or by looking through events for someone who is registered for another event, but not the event in which you need a replacement partner.
Open Play: We will offer open play at the venue FOR REGISTERED PLAYERS ONLY on Wednesday, June 16 from 5:00-8:00. There are also 8 outdoor pickleball courts at Indian Trails Park (10313 Aboite Center Road) just 5 miles from the venue.
Food / Drink: Players should bring their own food and drink. There will be a food truck on site each day (Twisted Smoke BBQ). The venue also has a bar (Courtside) that will be open during the tournament.
Vendors and Sponsors: We are excited to welcome a variety of vendors and sponsors to this tournament! Please take a moment to stop by their tables, check out their products, and thank them for being there!!!
Volunteers: We are still in need of a few more court monitors for the tournament, especially on Saturday (mixed doubles). If you are willing to volunteer, please contact me ASAP, or sign up directly on our Google Doc at GLR Volunteer Sign Up. When you open the document, click the drop-down in the top center part of the screen and choose "Open with Google Sheets" (instead of Excel).
COVID Considerations: We have players coming from many U.S. states as well as Canada. We ask that all participants be cautious and considerate in light of current health concerns and restrictions, which vary from state to state. We will not require masks in the venue (although you are welcome to wear one), but we do ask that participants practice basic precautions in the areas of handwashing and social distancing. Chairs will have space between them. Hand sanitizing stations will be available. This tournament is not open to the general public. We ask that participants limit guests to one per player, and we reserve the right to ask non-players to step outside if we feel that the facility is becoming overcrowded. Be respectful. Be considerate. Thank you.
Lodging / Accommodations
There are many hotels in the Fort Wayne area. Those listed below are offering discounted rates for our tournament. There are a limited number of discounted rooms available at each location, and you must book by mid-May for most. Mention USA Pickleball Great Lakes Regional Championships to secure this special pricing.
Click this link first for USA Pickleball Tournament Lodging options including VRBO. Great deals here.
Hampton Inn and Suites Fort Wayne - North
5702 Challenger Parkway
Fort Wayne, IN 46818
Reservations: 260-489-2524
Rate: $99 / 2 queen beds; $109 / king suite with sofabed
Deadline: May 16
Hampton Inn Fort Wayne - Southwest
8219 W Jefferson Blvd
Fort Wayne, IN 46804
Reservations: 260-459-1999 or via this link: Hampton Inn Fort Wayne / Southwest Reservations
Rate: $99 for 1 king bed; $109 for 2 queen beds
Deadline: May 27
Hilton Fort Wayne at the Grand Wayne Convention Center
1020 S Calhoun St
Fort Wayne, IN 46802
Reservations: 260-420-1100 or online via this link: Hilton Reservations
Rate: $129 for 1 king or 2 queen beds
Deadline: May 27
From the hotel: The Hilton Fort Wayne is located in the heart of downtown Fort Wayne – just steps away from local attractions, parks, restaurants and nightlife. We are pleased to offer a discounted rate to USA Pickleball players. The rate includes a hot breakfast and parking!
Residence Inn by Marriott - Fort Wayne
7811 W Jefferson Blvd
Fort Wayne, IN 46804
Reservations: 260-432-8000 or online via this link: Residence Inn Reservations
Rate: $119 for king studio with sofa bed or one-bedroom / two-room queen with sofa bed
Deadline: May 27
Campgrounds / RV Sites
There are a number of campgrounds in Fort Wayne and the surrounding area. We have listed a few of them below.
Timber Lake (in Huntington, Indiana, 19 miles from venue, includes cabin rentals, RV rentals, zip line, fishing, boating, swimming, hiking). Visit website at Timber Lake.
Johnny Appleseed Park (in Fort Wayne, Indiana, 8 miles from venue, includes fishing, boating, playground, Rivergreenway access). Visit website at Johnny Appleseed Park.
Oubache State Park (in Bluffton, Indiana, 36 miles from venue, includes nature center, rowboats / paddleboats, fishing, hiking, paved bike trails, tennis / basketball / volleyball courts, playground, bison enclosure). Visit website at Oubache State Park.
Other Registration Info
Welcome to the 2021 USA Pickleball Great Lakes Regional Championships!
This tournament was postponed from June 2020. Players who registered last year were given first priority for placement in the tournament.
This tournament is a qualifier for the 2021 USA Pickleball National Championships.
Please note that we are no longer holding a specified number of slots open in each skill / age bracket. We make the determination on whether we are full based on the total number of individuals / teams that are registered on any given day.
Communication / Contact Information
It is the PLAYER's responsibility to ensure that contact information provided via his / her pickleballtournaments.com account is current. A valid email address is required, as tournament communication will be sent via email. If you CHANGE your contact information AFTER registering for the tournament, you must also notify the operations manager of this change: Marilyn Holladay / glrholladay@gmail.com.
Registration
This tournament will include adult age divisions (19+, 35+, 50+, 55+, 60+, 65+, 70+, 75+, 80+) and junior age divisions (8-12, 13-14, and 15-18).
Adult divisions will include skill levels 3.0, 3.5, 4.0, 4.5, 5.0, and OPEN (PRO) events. For open / pro events, at least one partner must be rated 5.0 or above. Requests to waive this requirement will be reviewed by tournament directors.
Juniors may play in EITHER a junior event OR in a 19+ event (not both). Juniors who play in only junior events will enjoy a special discounted rate (see Welcome page). Juniors who play in any 19+ event must pay full registration fees.
Players may register for one gender doubles, one mixed doubles, and one singles event.
Brackets may be combined at the discretion of registration managers, and in compliance with USA Pickleball guidelines. If brackets need to be combined, skill / age parameters will be used for 19+, 35+, 50+, 55+, and 60+ events, while age / skill will be used for 65+, 70+, 75+, and 80+ events, per USA Pickleball requirements. If brackets are combined, only the first place team overall will receive the "golden ticket" for early registration for the national competition.
The tournament ball will be the Franklin X-Performance 40 for all events.
Your slot in the tournament is not guaranteed until you AND your partner have registered and paid your tournament fees in full, and you have renewed your USA Pickleball membership through June 21, 2021. We can move incomplete teams to the waitlist AT ANY TIME.
Waitlists
If we are full for a given day, players may add their names to the waitlist. If space becomes available, waitlisted teams will be promoted to events based on date of registration. You will be notified if you are moved off the waitlist, and given a deadline to pay an additional $10 event fee. If you fail to pay the additional fee within the allotted time, you will be moved back to the waitlist.
The determination of whether we are full is based on overall number of teams that are playing on a given day, NOT on the number of teams in each individual bracket. Thus, choosing a skill / age division with fewer registered players does not mean that you have a greater chance of being moved off the waitlist.
Only complete teams (both partners have registered and paid tournament fees, and USAP membership is current) will be considered for movement off the waitlist.
Players Needing Partners
If you do not have a partner, consult the Players Needing Partners page to find other players without partners.
If your partner cancels after the registration deadline has passed, you will have the opportunity to identify a replacement partner. The replacement partner must already be registered for the tournament, either in a different event or on a waitlist. Please notify Marilyn Holladay at glrholladay@gmail.com to add a replacement partner.
We reserve the right to require that replacement partners be available to play in the same skill / age group in which you are registered. Partner replacement requests must be received no later than 12:00PM the day before your event is scheduled to play.
Referees
Referees are needed for this tournament. To register as a referee, please visit www.pickleballdesk.com/signup/140.
Great Lakes Region / Fort Wayne Information
Please visit the Great Lakes Region website at www.usapgreatlakes.org for more information about the tournament, and our partner Visit Fort Wayne at www.visitfortwayne.com to learn about fun things to do in our area!
Other Requirements
Players must show proof of age at check-in.
Membership with USA Pickleball is required for participation in this tournament. To join or renew your membership, visit www.usapickleball.org/memberships.
Cancellation Policy
Players who withdraw by May 15 will receive a full refund. No refunds will be issued for players who withdraw after May 15.
Directions
Wildwood Racquet Club
508 N Hadley Rd
Fort Wayne, IN
Marilyn Holladay
Operations Manager
Dawn Horan
Tournament Co-Director / Operations Manager
Find Player
Login Required
In order to enhance security and data privacy, an account is required to access this information. By creating an account and accessing information on PickleballTournaments.com you agree to abide by these Terms of Use.
Log In or Sign Up
Tournament Sponsors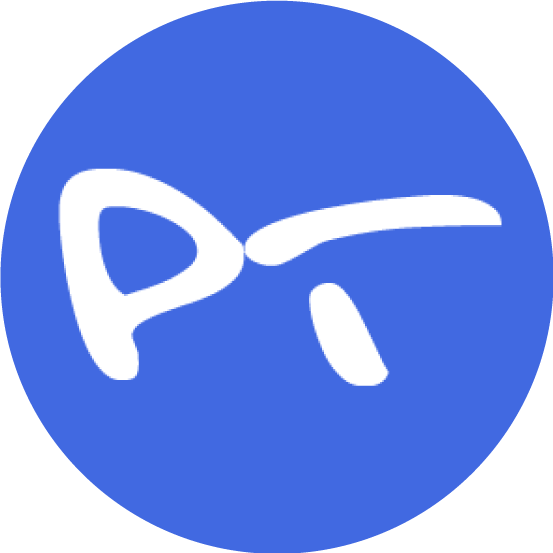 Tournaments
Directors
Copyright Pickleballtournaments. Usage of all site content subject to Privacy Policy.