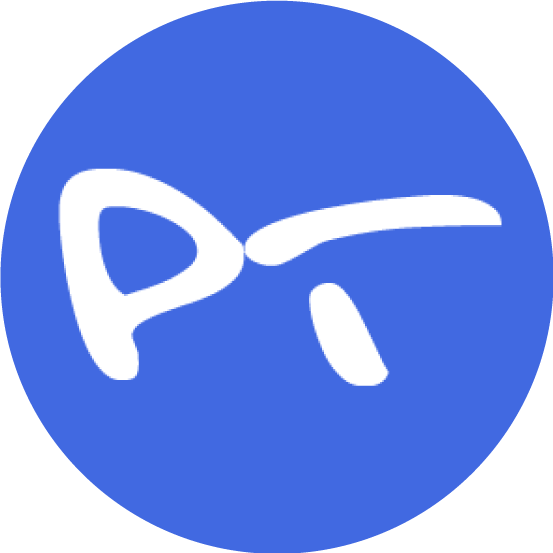 Registration Dates
Open: 10/01/19
Closed: 08/13/20
Tournament Dates
Starts: 08/21/20
Ends: 08/23/20
Cancellation Dates
Cancellation Deadline: 08/13/20
Location
Evergreen Racquet Club
3203 E. Washington St
Bloomington, IL 61704

Registration
Player's age as of: 12/31/20
Minimum Age of Player: 16
Early Registration Deadline: 03/06/20
Final Registration Deadline: 08/13/20
Tournament Sanctioning: Not Sanctioned
Registration - $45.00
Early Registration - Deadline: 03/06/20 - $35.00
Online payment via PayPal is available. PayPal also allows credit card payments.
Additional Info
Primary Ball: Onix Dura Fast 40 - Yellow
Surface: Deco-Turf
Livestreaming: Y
Event Schedule
The following times are the posted event start times. Please report 30 minutes prior to your scheduled start time.
Competition Events
(All events: $5.00 each)
Mens Doubles Skill Groups: Sat 08/22/20 8:30am
(by skill level)

Womens Doubles Skill Groups: Sat 08/22/20 11:00am
(by skill level)

Mixed Doubles: Sun 08/23/20 9:00am
(by skill level)

Player List
Adkins

, Will
MoCo Pickleball Club

Applegate

, Steve
Pontiac Pickleball

Aubert

, Mitch
Cerro Gordo, IL

Bartman

, Karla
Rainbow Springs

Biggerstaff

, Paul
Sauk Valley Pickleball

Blake

, Hunter
Bloomington,IL

Bloom

, Andy
OMG PBall

Brown

, Jennifer(Jen)
OMG Pickleball Club

Carman

, Todd
Richland County

Chow

, Michelle
Bloomington, IL

Clemens

, Teri
Lake Forest Pickleball

Coers

, Vanessa
sterling,IL

Crady

, Deborah(Debbie)
Jefferson County Pickleball League

Crawford

, Kayla
MoCo Pickleball

Dao

, Yen
Quad Cities Pickleball Club

Evans

, Daryl
Fairbury,IL

Evans

, Kate
Lake Forest Pickleball

Evans

, Neal
Lake Forest Pickleball

Fandrey

, Scott
Alton,IL

Flowers

, Gerald(Jerry)
Wildwood,MO

Fosdick

, Butch
Quad Cities Pickleball Club

Fosdick

, Marcie
Quad Cities Pickleball Club

Fox

, Tom
Springfield Pickleball Club

Fryer

, Kevin
Bloomington,IL

Gerig

, Becky
Evergreen Racquet Club

Harding

, Kim
St. Charles,MO

Hayes

, John
Lake Bluff,IL

Hayes

, William(Bill)
Lake Bluff,IL

Haywood

, Chrissy
Other

Henson

, Michael
Pontiac,IL

Hunt

, Anthony(Anthony Edward)
Gwendolyn brooks park

Jones

, Rick
Manito,IL

Kauzlarich

, Jeremy
YMCA CANTON IL

Kerr

, Rene
Quad Cities Pickleball Club

Koon

, Heather
Evergreen Racquet Club

Lamb

, Shelbi
BLOOMINGTON,IL

Lamb

, Troy
Bloomington,IL

Long

, Patty(Patricia)
saint louis,MO

Mafazy

, Munib
Bloomington,IL

Mann

, Brady
Bloomington Normal PB

Marion

, Eric
Decatur Pickleball

Mattson

, Scott
Bloomington,IN

Mattson

, Stephen
Fort Wayne,IN

May

, Michelle
Olney Pickleball

McNeese

, Dennis
Bloomington,IL

McNeese

, Jill
Bloomington,IL

Messersmith

, Natalie
Tremont,IL

Murphy

, Aaron
Springfield,IL

Murphy

, Charles(Chuck)
Springfield Pickleball

Nafziger

, Scott
Bloomington,IL

Nemes

, Jamie
Hannibal Pickleball Club

Parac

, Stan
Clinton,IL

Piland

, Greg(Pi)
Springfield Illinois Pickleball

Rients

, Jennifer(Jenn)
3.5

Rinehart

, Alex
wildwood,MO

Robbins

, Rod
Chatham,IL

Roe

, Joe
Pontiac,IL

Schneider

, Joachim(Jay)
Princeton,IL

Seaborn

, Robert(Bob)
Washington,IL

Shinn

, Lily
Smyth Pickleball enterprises

Staebell

, Chip
Sauk Valley Pickleball

Steinmeyer

, Catelyn
Hannibal Pickleball Club

Stocks

, Elaine
Evergreen Racquet Club

Studebaker

, David
,

Thompson

, Daniel(Daniel (The Hammer))
Quad Cities Pickleball Club

Timmons

, Andrew
Quad Cities Pickleball Club

Turgeon

, John(Turge)
Canton Ymca

Westfall

, Shawn
Saint Charles,MO

Wood

, Charlie
Parkside Athletics
SPECIAL STATEMENT REGARDING COVID-19

Expect your temperature to be taken and a quick questionnaire to be filled out at check-in. Masks must be worn in any areas where six foot distancing cannot be achieved. We will incorporate multiple "zones" throughout our facility and may also include an outdoor venue if needed. Industrial hand sanitizer and wipes will be available on the courts and balls will be cleaned after each match. Spectators will not be allowed indoors and the upstairs viewing lounge will be open to tournament officials and staff only. Queuing before matches will be in an open space on an adjacent tennis court with proper distances. Water fountains are turned off but water and Gatorade may be purchased.
*************************************
VENUE & AMENITIES
This is an indoor tournament on 18+ premium tennis courts with new LED lighting. All matches on courts 1-8 will be live streaming. Large upstairs viewing lounge overlooks all courts and we will make every effort to place gold medal matches on the nearest courts. Water and light snacks provided to tournament players. VIEW LIVE STREAMING HERE: https://www.erctennis.com/video
ON-SITE ATHLETIC TRAINER
Thanks to Advanced Rehab & Sports Medicine we will have an Athletic Trainer on-site during tournament play.
REGISTRATION
$35, each event is $5.
(Playing 1 event will be $40 and for 2 events will be $45)
Registration will go up to $45 + $5/event on March 7th.
TOURNAMENT BALL
Onix Dura Fast 40 Outdoor, Yellow
FORMAT
Round robin skill level tournament. If divisions are large enough they will be split into separate pools. The top four teams from each division will play a seeded playoff round. The tournament director does hold the right to combine skill divisions based on the number of teams registered. The tournament will not be USAPA sanctioned. IFP officiall tournament rule book will be followed.
MEDALS
Medals will be awarded to the top three teams in every division.
NOTE: If you plan on playing up in skill level, you can override your default skill level, or change your skill level before registering.
FRIDAY NIGHT OPEN PLAY
There will be open play on Friday evening for 3 hours (6-9pm) on all courts!
PAYPAL
Please send paypal payments to: colleen@erctennis.com
Paying early will speed up check in times!
Food
We will have water and snacks for tournament players. You are welcome to bring adult beverages to enjoy while watching some great pickleball. Water will be the only food or beverage allowed on the courts. All other food and drink is to stay in the lounging area! Thanks
Lodging / Accommodations
There are several hotels near Evergreen Racquet Club. Holiday Day Inn and Eastland Suites are two that are very close.
Cancellation Policy
We are happy to provide refunds up to August 13th, 2020 FOR ANY REASON. If the tournament should be postponed, we will provide you with the new date and give you the option of retaining your registration or cancelling.
Directions
Evergreen Racquet Club is Located at:

3203 E Washington St
Bloomington, Il 61704
Format
This will be a round robin tournament. Depending on the number of teams in each division it may be 1 game to 11, 1 game to 15, or 2/3 to 11. There will be a playoff bracket for the top 4 teams in the division and they will play 2/3 to 11. The final format will depend on the number of teams. You will be informed before your division starts. The tournament director does have the right to combine skill levels if felt necessary.
Tournament directors:
Katrina Smalley
katsmalley@gmail.com
Call or Text Kat at 217-521-6171
Evergreen Racquet Club:
Calls only: 309-662-4361
-OR-
Then: click the player's name in the list below:
Tournament Sponsors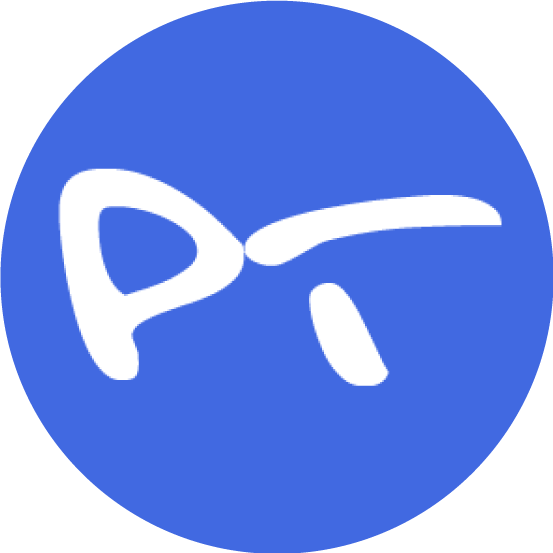 Tournaments
Directors
Copyright Pickleballtournaments. Usage of all site content subject to Privacy Policy.