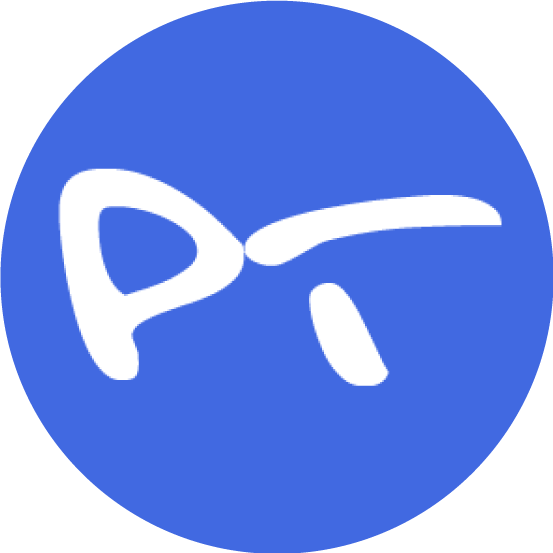 WARNING: SOME EVENTS ARE FULL. Click "Competition Events" for more information.
Registration Dates
Open: 01/04/20
Closed: 02/18/20
Tournament Dates
Starts: 03/12/20
Ends: 03/15/20
Cancellation Dates
Cancellation Deadline: 02/27/20
Location
Omar Smith Instructional Tennis Center
746 Penberthy Blvd
College Station, TX

Registration
Player's age as of: 12/31/20
Minimum Age of Player: 8
Final Registration Deadline (Registered by): 02/18/20
Membership required as of: 03/16/20
Note: Tournament has a no refund policy
Tournament Sanctioning: National Qualifier
Registration, Ages: - $50.00
Junior Registration, Ages: Junior Divisions - $20.00
When registering online, online waiver signature is used.
Online payment via PayPal is available. PayPal also allows credit card payments.
Additional Info
Primary Ball: Onix Dura Fast 40
Surface: Asphalt
Net: Temporary
Outdoor: Y
Tournament Description
To Register for the Clinic call Bynum Tuttle at 336 601-2119 or email btuttle@pickleballpassion.net
Event Schedule
Login Required
In order to enhance security and data privacy, an account is required to access this information. By creating an account and accessing information on PickleballTournaments.com you agree to abide by these Terms of Use.
Log In or Sign Up
Competition Events
Login Required
In order to enhance security and data privacy, an account is required to access this information. By creating an account and accessing information on PickleballTournaments.com you agree to abide by these Terms of Use.
Log In or Sign Up
Player List
Login Required
In order to enhance security and data privacy, an account is required to access this information. By creating an account and accessing information on PickleballTournaments.com you agree to abide by these Terms of Use.
Log In or Sign Up
USAPA MID-SOUTH REGIONAL TOURNAMENT
36 OUTDOOR TEMPORARY PICKLEBALL COURTS at Texas A&M University
For more information about the Bryan/College Station area Click Here
Thursday, March 12: Singles and Wheelchair Hybrid Doubles
Friday March 13th: Womens Doubles
Saturday, March 14th: Mixed Doubles, Junior Mixed Doubles and Junior Singles
Sunday March 15th: Mens Doubles, Junior Boys and Girls Doubles
USAPA SANCTIONED TOURNAMENT
DOUBLE ELIMINATION/ROUND ROBIN
Lunch for players each day they are scheduled to play, and fruit for all participants on all three days of the tournament.
A Referee Service Fee of $15 will also be added to all player registration charges for those players 19 and older. This fee covers the cost of paying certified referees $7/match and all other referees $5 per match. The fee is paid to each referee upon the completion of the match and the return of the score card to the Tournament Desk. Line judges paid $3 per match and gold medal matches only line judged. Ball: Neon Dura 40
REMINDER: USAPA membership is required for play in the Mid-South Region Tournament. Click renew USAPA Membership to extend an expired membership or click USAPA Membership to become a USAPA member.
A picture ID with your birthdate must be presented the first time you check-in to play.
2020 Pre-Registration Opportunities for USAPA Nationals 2020:
Pre-registration is available to the following:
All Medalists from the 2019 USAPA National Championship Open & Sr. Open.

All Gold Medalists in any skill/age event from the 2019 USAPA National Championships.

All Gold Medalists from the 2019 Tournament of Champions

All Gold Medalists at any USAPA Regional Event held between July 15, 2019, and July 15, 2020. In the event that brackets are combined, medals may be issued to category winners but

pre-registration opportunities for 2020 Nationals are only to the combined bracket winners.
To Register for the Clinic call Bynum Tuttle at 336 601-2119 or email btuttle@pickleballpassion.net
Food
Lunch provided for players each day one plays
Additional lunch tickets may be purchased for $10 during the registration process.
Players should bring their own water bottles. Water will be available at the venue for refills. Players will not receive a water bottle at the tournament venue. Fruit and snacks provided for players Thursday, Friday, Saturday, and Sunday.
Bring your own folding chairs for use during the tournament as well as your own pop up shade tent.
Lodging / Accommodations
Tru by Hilton Bryan College Station
1933 Austins Colony Parkway, Bryan, TX 77802
Group Name: Mid-South Pickleball Regional
$74 a night, + 15.75% tax . Must Book by Feb 26, 2020
Hotel Phone Number 979-704-6015
20 minutes from Texas A & M (7.6 miles)
Choice of Standard Queen or 2 Queen Beds
Free breakfast, wifi, non-smoking, fitness center, business
center, pets allowed, digital key, free parking
Cancellations must be made no later than 72 hours prior to scheduled arrival.
Cancellations received within 72 hours will be billed one night's room and tax.
Check in time is 3pm. Check out is 12pm.
Texas A & M Hotel & Conference Center
Located on Campus (1.2 miles)
Joe Routt Boulevard, College Station, TX 77843
1 979-260-2235
Ask for Mid-South Pickleball
Must book by Feb 11, 2020
King or 2 Queen beds $115 + 15.75% tax
Breakfast Not Included, full service restaurant
Pool, Exercise Room, Business, Free Internet
Coffee Maker, Mini Fridge
Valet parking and attached public garage
Rooftop pool with cabanas, two story bar with roof
outdoor seating
Home 2 Suites by Hilton
300 Texas Ave South, College Station, TX 77840
979-703-8288
Bookings can be made from 3/11 - 3/16. Deadline
for discount is 2/21/20.
Group Code: Pickleball Tournament
5 minutes from Tournament (2 miles)
Choice between King Studio or Double Studio Suites, $92/night plus tax
Free breakfast, wifi, non-smoking, fitness center, outdoor pool, business center,
pets allowed, digital key, free laundry self service, free parking.
RV Parking
RV Lot 58 is located on the Texas A&M campus about 3 minutes away from the venue (1/2 mile).
It is located on Penberthy Blvd between George Bush Dr and Luther St
All sites are full hookups (30 & 50 amp) on concrete, including a specific spot for a towed vehicle.
$40/night
For reservations, contact Transportation Services (979 862 2551) beginnning January 2nd, 2020.
NO WIFI
12th Park RV Resort
6245 Raymond Stolzer
College Station (4.2miles to venue)
Full hook-ups on concrete pad with free WiFI
$40/night
For reservations call 979-220-0167 (8:30am - 3pm) and mention "Tom Burkhart with pickleball" to get the $40/night rate
The person that usually answers the phone is Nancy
Other Registration Info
Partner Replacement Policy:
Any registered player losing a partner must replace that partner with an already registered player.

The replacement must be able to play in the same skill/age group that you are scheduled to play. Please note that when looking for a replacement, players may play down in age and up in skill.

Replacements need to be known and communicated to pbtourney@gmail.com by 4pm the day before you are scheduled to play.

Any request for replacements coming in after 4pm the day before you are scheduled to play will be reviewed by the Tournament Director for approval.

Replacements can be found on the players needing partners list, on the main welcome page of this tournament.
Cancellation Policy
The tournament has a no cancellation policy. Requests for refunds for medical conditions will be accepted until registration closing date.
Refunds will be provided, less a $20 processing fee, for those players who must withdraw for documented medical reasons. Written documentation from a treating physician is required to obtain the refund.
No refunds due to weather related issues. If weather is an issue we will do all we can to play matches. This could include modifying formats.
Directions
Omar Smith Instructional Tennis Center
746 Penberthy Blvd
College Station, TX
Format
The tournament is a USAPA Sanctioned Regional tournament. All participants are required to be USAPA members. Memberships must be valid through the last day (3/18/2020) of the tournament.
The tournament will use the Skill/Age format. The age groups will be: 19+, 35+, 50+,55+, 60+, 65+, 70+, 75+, 80+, Junior age groups will be: 8-11, 12-14, and 15-18, Per USAPA Rules, Juniors may choose to play in the respective 19+ event. The brackets will be based on the age of the youngest team member for the 19+ brackets and on the oldest team member for brackets with ages from 8-18 The brackets will be further subdivided by skill ratings (3.0,3.5,4.0,4.5,5.0), with 3.0 being the lowest skill rating allowed.
Players may play up in skill or down in age, but cannot play down in skill or up in age.
Skill levels and age groupings may be combined at the discretion of the Tournament Director. All players 60 and older will be notified if their Skill/Age groups are being combined and they will have the option to withdraw from the tournament and receive a full refund if they choose not to participate.
Medals will only be issued for the actual brackets that are played unless the bracket included combined age groups. If combined medals will be broken out and awarded based on the skill/age group in which you registered. Pre-registration for Nationals is only earned by winning the overall bracket.
Minimum bracket size will be 3 teams.
Brackets with 3 will be played as round robins. B
rackets of 5 or more will be played as double elimination with matches of 2/3 games to 11 win by 2 for teams with no losses and matches of 1 game to 15 win by 2 for teams with one loss. Ball: Neon Dura 40
Bronze medal matches will be 2/3 games to 11. Gold medal matches will be 2/3 games to 11 with line judges.
This is an outdoor tournament. If weather or any other factors interrupt play all will be done to play matches. This could include modifying formats.
Tournament Director
Tom Burkhart - tomb7445@gmail.com

Registration
Melissa McCurley- pbtourney@gmail.com
Find Player
Login Required
In order to enhance security and data privacy, an account is required to access this information. By creating an account and accessing information on PickleballTournaments.com you agree to abide by these Terms of Use.
Log In or Sign Up
Tournament Sponsors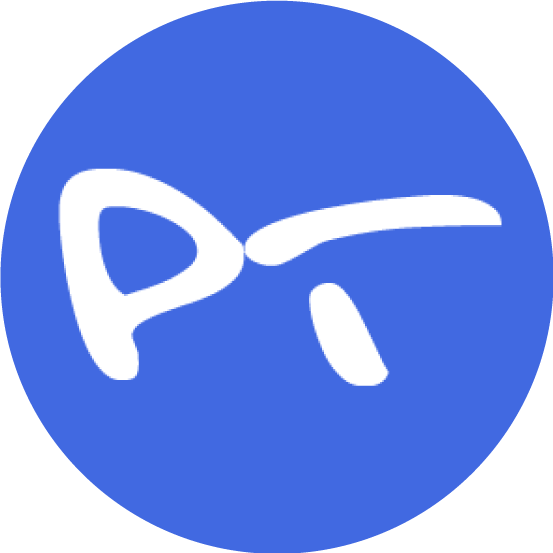 Tournaments
Directors
Copyright Pickleballtournaments. Usage of all site content subject to Privacy Policy.