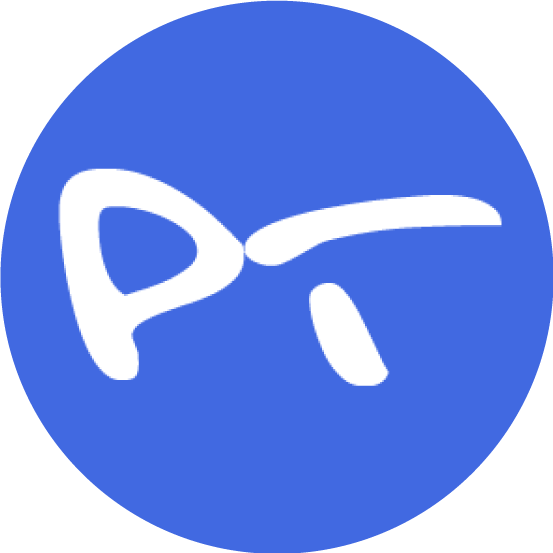 Paseo Club Court Assignments
WARNING: SOME EVENTS ARE FULL. Click "Competition Events" for more information.
Registration Dates
Open: 03/26/20
Closed: 04/04/21
Tournament Dates
Starts: 04/17/21
Ends: 04/18/21
Cancellation Dates
Cancellation Deadline: 04/04/21
Location
The Paseo Club
27650 Dickason Dr
Valencia, CA 91355

Registration
Player's age as of: 12/31/21
Minimum Age of Player: 0
Final Registration Deadline: 04/04/21
Membership required as of: 04/19/21


Tournament Sanctioning: Sanctioned - MMP
Registration, Ages: 19+,50+ - $40.00
Registration includes: Free Shirt
When registering online, online waiver signature is used.
Additional Info
Primary Ball: Onix Dura Fast 40 - Yellow
Surface: Concrete
Net: Permanent, Temporary
Outdoor: Y
Tournament Description
Due to space and time restrictions, Saturday registration is closed, even though not all divisions are full. This tournament will help support the efforts of the Pickleball Legacy Scholarship Foundation, which has the mission of promoting pickleball among youth players and specifically by rewarding qualifying youth players with scholarships to assist with the financial burdens associated with higher-education.
Event Schedule
The following times are the posted event start times. Please report 30 minutes prior to your scheduled start time.
Competition Events
(All events: $10.00 each)
Womens Doubles: Sat 04/17/21
(Skill levels and age groups within skill levels. Age Groups: 19+,50+)
These groups are full: 3.0,3.5,4.0,4.5,5.0
- Limited to 16 teams by skill level

| | |
| --- | --- |
| | Due to space and time restrictions, Saturday registration is closed, even though not all divisions are full. You can sign up for the WAIT LIST and we may be moving teams if space becomes available. |
Mens Doubles: Sat 04/17/21
(Skill levels and age groups within skill levels. Age Groups: 19+,50+)
These groups are full: 3.0,3.5,3.5:50+,4.0,4.5,5.0
- Limited to 16 teams by skill level

| | |
| --- | --- |
| | Due to space and time restrictions, Saturday registration is closed, even though not all divisions are full. You can sign up for the WAIT LIST and we may be moving teams if space becomes available. |
Mixed Doubles: Sun 04/18/21
(Skill levels and age groups within skill levels. Age Groups: 19+,50+)
These groups are full: 3.5:50+
- Limited to 24 teams by skill level

Player List
Abdalla

, Clint
Santa Clarita,CA

Abellanosa

, Basilisa(Lisa)
North Hollywood,CA

Abellanosa

, Glenn
Sylmar,CA

Abellanosa

, Nielo
North Hollywood,CA

Abendroth

, Fritz
Fritz-Burns Park

Ackerman

, Paul
THOUSAND OAKS,CA

Adams

, Michelle
Simi Valley

Adicoff

, Sam
Wood River Pickleball Alliance

Aguilar

, Rosie
Canyon Country,CA

Ahmed

, Naseem
West Hills,CA

Aldana

, CamThi(Cam)
Southern NV Pickleball Club

Aldana

, Claudia
Las Vegas,NV

Ammerman

, Leslie
Newport Beach Pickleball Club

Amodio

, Angelo
Calabasas,CA

Andaya

, Mathew
Panorama City,CA

Andonian

, Diana
Santa Barbara Pickleball

Andrews

, Suzanne
Chamisal Pickleball Club

Araiza

, Fernando
The Claremont Club

Araiza

, Victor
Brea,CA

Armstrong

, Spencer(Spence)
Agoura/Calabasas Rec Center

Atyabi

, Jason
Santa Barbara,CA

Avella

, Frankie
San Ramon,CA

Avina

, Jason
Team NVZ

Avina

, Savannah
Team NVZ

Azevedo

, Jennifer(Jen)
The Paseo Club

Bacher

, Fred(Freddy)
Trilogy Polo Club

Baris

, Joan(Terry)
Los Angeles,CA

Beaman

, Craig
Paseo Club

Beaman

, Jerry
The Paseo Club

Bellotti

, Sean
Mountain View Country Club

Bennett

, Will
Los Angeles,CA

Benveniste

, Connie
Calabasas

Berry

, Mona
Greenacres Pickle Plex

Bigelow

, John
The Paseo Club, Valencia CA

BJoy

, Joy(JoyBJoy)
California

Blaakman

, Lydia
Kangen Athletes

Blake

, Gayle
Concord, CA

Bobek

, Bob
Santa Clarita Pickleball

Bond

, Bowie(Bowie B)
California

Bonnell

, Jerry
Santa Clarita Valley Pickleball

Bonnell

, Pamela(Pam)
Santa Clarita Valley Pickleball

Bowie

, Patricia
Los Angeles,CA

Bramson

, Thomas(Tom)
Santa Barbara,CA

Brascia

, Eddie
Dink Tee Norcal

Brenner

, Evan(RockSteadyJew)
,CA

Brevik

, Garrett
Tustin pickleball

Briceno

, Carlos
Ventura

Brightwell

, Jennifer(Jen)
Simi Valley

Brown

, Vicki
GA NW

Brumley

, Joy
Pikes Peak Pickleball Club

Buenaventura

, Arvin
Simi Valley,CA

Buenaventura

, Mari
Simi Valley,CA

Buras

, Sherrin
Sacramento,CA

Buras

, Sherrin
Sacramento,CA

Burford

, Gina
Walnut Creek pickleball

Burns

, Raymond
Valley Village,CA

Byrd

, Yun
Sunland,CA

Campbell

, Karen
NW-Bakersfield Pickelball

Carter

, George
Other

Casey

, Lori
Santa Monica,CA

Chambers

, Sofia
Westlake Village,CA

Chan

, Cindy
405 Pickleball

Chan

, Sinney
Burbank Maxam Park

Chapple

, Cody
Westlake Village,CA

Chase

, Greg
Evergreen,CO

Chuck

, Adam
Burbank

Clause

, Katie
Santa Barbara,CA

Coen

, Dawn
Santa Clarita Valley Pickleball

Cole

, Stephen(Mike)
Van Nuys,CA

Collins-Smith

, Natalie
Other

Concepcion

, John paul(Jp)
La Crescenta,CA

Concepcion

, Michael
Worthy Park Pickleball

Condran

, Paul
Los Angeles,CA

Conner

, Susan(Sue)
Wood River Pickleball Alliance

Cooper

, Christopher(Coope)
Other

Cord

, Lori
Simi Valley,CA

Costa

, Thomas
Moorpark,CA

Cottrell

, Stephen(Steve)
California

Craft

, Cameron
Moorpark,CA

Craig-Ferraz

, Joe
El Cerrito,CA

Cruz

, Tim
Los Angeles,CA

Dakin

, Mary(Kelly)
Templeton Tennis Ranch

Dambrosia

, Vincent(Vinny)
Sylmar,CA

Dao

, Thuy-Duong
Arroyo grande,Ca

Davis

, Cory
Saugus,CA

Davis

, Dustin
Woodland, CA

Deardorff

, Suzanne
Team Foster City

Dela cruz

, Dennis
Bakersfield,CA

DeMoustes

, Greg(Moose)
The Paseo Club

DeVries

, Mark
Northwest Bakersfield Pickleball

Diaz

, Julie
Santa Clarita club

Dichter

, Jeff
Northridge,CA

Dionson

, Vener
California

Doran

, Paleleng(Kambal)
Tustin

Dougherty

, Todd
Palm Desert Resort and Country Club

Dougherty

, Victoria
Other

Duben

, Alan
Thousand Oaks

Easley

, Paul
Santa Clarita,CA

Eisenberg

, Jerry
Santa Clerita Valley Pickleball club

Ekmekjian

, Aline
Paseo Club

England

, Brian
Bakersfield,CA

England

, Hollie
Bakersfield,CA

Erardi

, Denny
Walnut Creek Pickleball Club

Everhart

, Bryan
APA/Babolat

Felix

, Peter
Oak Hills,CA

Felton

, Sam
Calabasas,CA

Fernandez

, Mark(Fern)
Burbank,CA

Fine

, Adam
Valencia,CA

Fleming

, Alexander
San Ramon,CA

Fortson

, David
Santa Barbara

Fowler

, Greg
manhattan beach,CA

Frank

, Patty
Canyon country,CA

Frankenstein

, Keri
Los Angeles,CA

Freeman

, Dave
Pismo Beach Athletic Club

Freeman

, Davis
Beverly Hills,CA

Freeman

, Shawn
Pismo Beach Athletic Club

Friedman

, Daniel(The Danimal)
Santa Barbara,CA

Furlan

, Massi
Van Nuys,CA

Furst

, Elaine
Santa Maria,CA

Furst

, Jeff
Santa Maria,CA

Gailen

, Scott
Chatsworth,CA

Gandhi

, Vinay
Valencia,CA

Ganevsky

, Kent
Canyon Country,CA

Garcia

, Eric(E)
Bakersfield Pickleball

Gauvin

, Brooke
Paseo Club

Gauvin

, Darlene
Paseo Club

Gauvin

, Gregg
Paseo Club

Geherty

, Johnathan
Bakersfield,CA

Girgis

, Mark
Los Angeles,CA

Gober

, Joel(Joey)
Fountain Valley International Pickleball and Tennis Center

Goldman

, Gerald
Oak Park Pickleball

Gomez-Rossetti

, Kathy
Simi Valley,CA

Gonsalves

, David(Dave)
Tustin CA

Gonzalez

, Jonathan
Ivins,UT

Gougas

, Gus
Rancho Conejo

Green

, David
Newport Beach Pickleball Club

Green

, Teri
Loma Linda PB Club

Haas

, Sonia(Sonnee)
Valencia,CA

Halio

, Melody
Paseo Club

Hall

, Katelyn(Kate)
Altadena,CA

Hannah

, Sandra(Sandy)
NW Bakersfield PB

Harker

, Tammi
NW Bakersfield Pickleplex

Harnoy

, Mandy
Agoura Calabasas Community Center

Hartman

, Christopher(Chris)
Pasadena,CA

Hastings

, Jules
Santa Barbara

Hatanaka

, Sara
Arcadia,CA

Hatch

, Karen
Bouquet Cyn Park

Hatch

, Lb
The Paseo Club

Hayslett

, Pamela(May)
Burbank, CA

Hennessy

, Elaine
Team Slopes

Hernandez

, Lisa
Livermore,CA

Hernandez

, Miguel
Sherman Oaks,CA

Hickman

, Brian
Landis,NC

Hicks

, Monica
Paseo Club

Higham

, Dale
Morro Bay / Santa Barbara

Hill

, Adam
San Clemente,CA

Ho

, Tanya
San Juan Bautista

Ho

, Tiffany
Burbank,CA

Hobbs

, Daniel
NW Bakersfield Pickleball

Hodges

, Parker
Whittier,CA

Hoffmann

, Beth
Bakersfield Racquet Club

Hoffmann

, Thomas(Tom)
BRC

Holmes

, Sharie
Bakersfield Racquet Club

Howard

, Todd
Moorpark,CA

Howell

, Kevin
THE Academy. Indio, CA

Humphrey

, Diane
Thousand Oaks,CA

Hutchins

, Rob
Team NVZ

Hutkin

, Jordan
Pasadena,CA

Iba

, Karen
Agoura Hills,CA

Inchalik

, Mike
Santa Clarita Valley Pickleball

Jacob

, Jerry
Malibu,CA

James

, Glenda
Bakersfield northwest pickleball

Jansson

, Yvette
The Paseo Club

Jayne

, Maddie
Bakersfield Racquet Club

Jelinek

, Nick
Thousand Oaks,CA

Johnson

, Adrian(AJ)
South Pasadena,CA

Johnson

, Craig
Northwest Bakersfield Pickleball

Johnson

, Kyle
South Pasadena,CA

Jones

, Karen
Ogden Pickle Ball Association LLC

Jusionis

, Tadas
405 Pickleball

Kaplan

, Nancy(Moondust)
Santa Barbara Pickleball

Kaye

, Jeffery(Jeff)
Santa Clarita Valley Pickleball

Kearns

, Kevin
Lakewood,CA

Kent

, April
Agoura Hills,CA

Kielty

, Michele
Other

Kim

, Kelly
Baldwin Park,CA

King

, Connor
Santa Barbara,CA

Kline

, Ann Margaret
The Paseo Club

Kniseley

, Dyne
Castle Rock,CO

Kniseley

, Karl
Castle Rock,CO

Koch

, Manfred(Manny)
Camarillo

Kocsis

, Nettie(Net)
Castle Rock,CO

Kocsis

, Tom
Castle Rock,CO

Kole

, Danny
Manhattan Beach Country Club

Kole

, Monica
Manhattan Beach Country Club

Kosetty

, Kalyan(Kal)
California

Kovacs

, Frank
Santa Clarita Valley Pickleball

Kramm

, Whitney
Other

Krauss

, Hydee
Bakersfield,CA

Kwong

, David
Thousand Oaks,CA

Kwong

, Suzanne
THOUSAND OAKS,CA

La Belle

, Dayna
405 Pickleball

Lee

, Byron
ZinCity

Lee

, Chun wai(Angus)
Team Engage

Lee

, Mark
Santa Clarita,CA

Leon

, Julian(Weedy)
Bear Valley Springs PB Club

Lindell Roberts

, Marla
Palm Desert

Little

, Veronique
Burbank League

Loftis

, Kenny(Ken)
Trona,CA

Loftis

, Robyn
Trona,CA

Loftis

, Ryan
Moorpark,CA

Love

, Katie
Folsom,CA

Love

, Tim
Folsom,CA

Luera

, Joel
Northwest Bakersfield Pickleball

Mada

, Kelly
Ventura

Marcellin

, Darrius
Los Angeles,CA

Marroquin

, Kelton
Freedom Park Public

Martinez

, Peter(Pemart)
Santa Clarita Valley Pickleball

Mathis

, Heidy
Sun City,CA

McCorkle

, Joe
Simi Valley

McDonald

, Harvey
The Academy, Indio, CA

Mckinney

, Arianna
Westlake Village,CA

McKinnon

, Michael
Manhattan Beach,CA

McLean

, Christina(Christie)
Palm Desert Resort and Country Club

McNary

, Sherri
Santa Barbara,CA

Medina, Jr

, Ernesto(Ernie)
Loma Linda Pickleball Club

Melendez Ek

, Andres
Oxnard,CA

Mello

, James(Jim)
Camarillo,CA

Messerlian

, Ara
Burbank, CA

Meyers

, Dan
Warner Tennis Center

Miller

, Christine(Crissey)
Bellevue Club

Mitchell

, Ann
Burbank,CA

Mitchell

, Dan
Diablo Pickleball Club

Mixon

, Brent
LAKE ISABELLA,CA

Miyamoto

, Alan
Monterey Park,CA

Modugno

, Joanne
Newhall,CA

Montgomery

, Hunter
Team Selkirk

Montgomery

, Ron
Palos Verdes Estates

Morabbi

, Ali(Al)
Henderson, NV

Moreland

, Laurie
Tustin

Morgan

, Robert(Rob)
Bakersfield

Morris

, Elizabeth(Beth)
Pierpont Club

Mostacciuolo

, Alex
simi valley,CA

Moulder

, Glen
Burbank Pickleball Club

Mundee

, Janice
Templeton Tennis Ranch

Mundy

, Chris
Paseo Club, Valencia, CA

Munoz

, Sean
Viper Boys

Murphey

, Jordan
California

Nadarisay

, Freddie
Golden Gate Pickleball Club

Nadasdy

, Lisa
The Paseo Club - Valencia Ca

Nahin

, Carly
Moreno Valley Pickleball

Neal

, Matthew
Santa Barbara

Nease

, Mark
Mission Viejo,CA

Nease

, Matthew
Mission Viejo,CA

Nelson

, May
Pasadena

Newton

, Heidi(Handful)
Menifee PickleBall Fanatics

Nguyen

, Geoffrey
Los Angeles,CA

Nguyen

, Nambinh(Dani)
405 Pickleball

Nikolic

, Steven
Glendale,CA

Nishi

, Stacey
Arroyo Seco Racket Club

Noland

, Carol
Newbury Park,CA

Null

, Christopher(Chris)
The Paseo Club, CA

O'Connor

, Michael
Thousand Oaks,CA

O'Harrow

, Leslie
Los Angeles,CA

Obrique

, Romeo(Romy)
Victor Valley / Golden Triangle Pickleball

Ogilvie

, Jill
Other

Oh

, Amanda(Pineapple Princess)
Santa Barbara Pickleball

Oh

, Eui(E)
Team HEAD

OKeefe

, Lawrence(Larry)
Redlands

ONeill

, Trish
Almaden Valley Athletic Club

Palladino

, Lindsey
Simi Valley

Patel

, Pankaj
Brownsville,TX

Patel

, Shannon
Valencia,CA

Pattee

, Beth
Oak Park,CA

Patterson

, Chris
TTC - Newport Beach

Patterson

, Linda(Doey)
Calabasas

Payetta

, Louie
Huntington Beach,CA

Peters

, Jeff
Brc

Peters

, Juliet
Kilauea Pickleball

Pham

, The Baby Ninja
The Golden Pickleball Ninja Club

Phan

, Hue
Valley Village,CA

Piana

, Thomas
Newhall,CA

Poett

, Robin(Robbi)
Coral Casino

Pond

, Lauren
The Paseo Club

Pople

, Jon
Agoura Hills,CA

Posch

, Jeanelle
Santa Barbara, CA Municipal Courts

Proctor

, Sharon
Simi Valley

Przybyszewski

, Amanda
Landis,NC

Puno

, Kristine
The Paseo Club

Pupa

, Joe
Ventura

Rabanal

, Stacey
Pasadena, Ca

Rabe

, Laurence
Braemar CC

Ralota

, Darrell
Manhattan Beach Pickleball

Rangel

, Kevin
Bakersfield

Raschilla

, John(Jr)
RGV

Ratcliff

, Bernie
Ogden Pickle Ball Association LLC

Reeves

, Paula
Paseo club

Restivo

, Phil
Burbank Pickleball

Rex

, Jeremy
Camarillo,CA

Richardson

, Terry
NW Bakersfield PB

Rivera

, Vincent(Pickleball Vinny)
TeamBAKO, Bakersfield CA

Robb

, John
Paseo Club, Valencia, CA

Robb

, Kim
Paseo Club, Valencia, CA

Rodman

, Hal
the paseo club

Rodman

, Jacklyn
the paseo club

Rodman

, Richard(Rick)
Burbank

Rodriguez

, Marco
California

Rogers

, Ralph
NW Bakersfield Pickleball

Rosenfeld

, Doreen
The Paseo Club

Rosenthal

, Marc
Thousand Oaks,CA

Rosenthal

, Patricia(Pat)
Thousand Oaks,CA

Rossetti

, Leonardo
Lemon Park Pickleball

Rubin

, Bruce
Team Selkirk

Rubin

, Dawn
Team Selkirk

Rucker

, Jonathan(Jon)
Temecula Foxcatcher

Rusk

, Steven
Santa Clarita Valley Pickleball

Sagisi

, Jasmine
Camarillo,CA

Sagisi

, Mona
Camarillo,CA

Sagisi

, Pedro(Pete)
Camarillo

Salvatore

, Richard
burbank maxam park

Sanchez

, Sharron
Santa Monica

Sanders

, Malyn
Surprise AZ

Sandoval-Vasquez

, Susan
Paseo Club

Sanford

, John
Montecito,CA

Sapp

, Dallas
Santa Clarita Valley Pickleball

Sataloff

, Erin
Chatsworth,CA

Savin

, Wesley(Wes)
Tustin Pickleball

Sawatsky

, Rachelle
Altadena CA

Schwartz

, Daniel(Dan)
Pasadena,CA

Schwartz

, Eliot
TEAM NON-VOLLEY ZONE

Sciacqua

, Vickie
Team Selkirk - SanJuan Bautista Pickleball

Sewell

, David
NW Bakersfield

Shandrew

, Jerry
Team NVZ

Sherman

, Drew
,CA

Shively

, Laurie
Sunrise Pickleball Club

Shively

, Mike
Sunrise Pickleball Club

Shupe

, James
California

Silva

, Kaitlyn
South Pasadena,CA

Silver

, Lisa
Bellevue Club

Singleton

, Sara
Trabuco Canyon,CA

Singleton

, Sharon
Trabuco Canyon,CA

Smith

, Brad
Burbank

Smith

, Jeffrey(Jeff)
Team Selkirk

Smith

, Kelly(Keldog)
Santa Barbara,CA

Stanley

, Kevin(Kstan)
Oceanside,CA

Staso

, Nathan(Nate)
Hermosa Beach,CA

Stoner

, Kristen
Studio city,CA

Strash

, Rosanne
Santa Clarita Valley Pickleball

Sugabo

, Ian
Bakersfield,CA

Sushinsky

, Mitra
Valencia,CA

Swiecki

, Sandy
Bakersfield Racquet Club

Tabanera

, Vilma
Paseo Club

Tabb

, Kristina
Oak park, ca

Tabing

, Frolaine
Santa Clarita Valley Pickleball

Tacsuan

, Reynaldo(Rey)
Team Liberty

Tamanaha

, Warren
Garden grove,CA

Tan

, Alison
Walnut Creek,CA

Tantoco

, Jude
Team Head

Tenenbaum

, Steven
RUL

Thomas

, Marla
Valencia,CA

Traeger

, Candice(Candy)
Other

Tran

, Chula
Newport Beach Pickleball Club

Tran

, Kalvin
Burbank

Tran

, Michelle
Burbank

Tran

, Vi
Monterey Bay

Trapani

, Flo
Simi Valley

Trejo

, Edson(Et)
Palm Desert Resort and Country Club

Tuazon

, Ritchie
California Pickleball Club

Turner

, James(Jt)
Visalia,CA

Twomey

, Colleen(Coco)
Arroyo Grande Pickleball Club

Urann

, Michael
Burbank / Maxam

Ureta

, Scott
Los Angeles,CA

Van Bruggen

, Dyxie
Bend, OR. Pickleball Club

Van Vleet

, Scott
Goodyear,AZ

VanDenHengel-Waller

, Mariel
Manhattan Beach,CA

Vasquez

, Dolores
Los Angeles,CA

Veselak

, Michael
California

Waidelich

, Erin
Simi Valley

Walia

, Manu
California

Walia

, Mia(Mama Mia)
Santa Clarita Valley Pickleball

Waller

, Remco
Manhattan Beach,CA

Warshawsky

, Jimmy
Santa Clarita,CA

Wehling

, Clint
Glendale,CA

Weiland

, Dawn
TEAM HEAD

Wells

, Peter
Newbury park,CA

Westall

, Ronald
castaic,CA

Wilcox

, David(Dave)
Santa Barbara

Wilkinson

, Claire
sunland,CA

Willis

, Eileen
Santa Clarita

Winchester

, Scott
Santa Clarita Valley Pickleball

Wolf

, Danica
Moopark,CA

Woll

, Beth
Santa Clarita Valley Pickleball

Wong

, Dave
Bakersfield,CA

Wong

, Heidi
Bakersfield,CA

Wong

, Shelley
Huntington Beach

Woods

, Carletta
Los Angeles,CA

Ybarra

, Bernie
Chatsworth,CA

Yee

, Alisa
,CA

Youmazzo

, Jason
The Paseo Club

Young

, Toni
Camarillo,CA

Zagala

, Brian(Zagala)
Morro Bay

Zambrano

, Victor
Ventura

Zilberman

, Elon
Santa Barbara,CA

Zuffinetti

, Jamee Lynn
Bakersfield,CA
Event Player List
Sat 4/17Sun 4/18WAIT LIST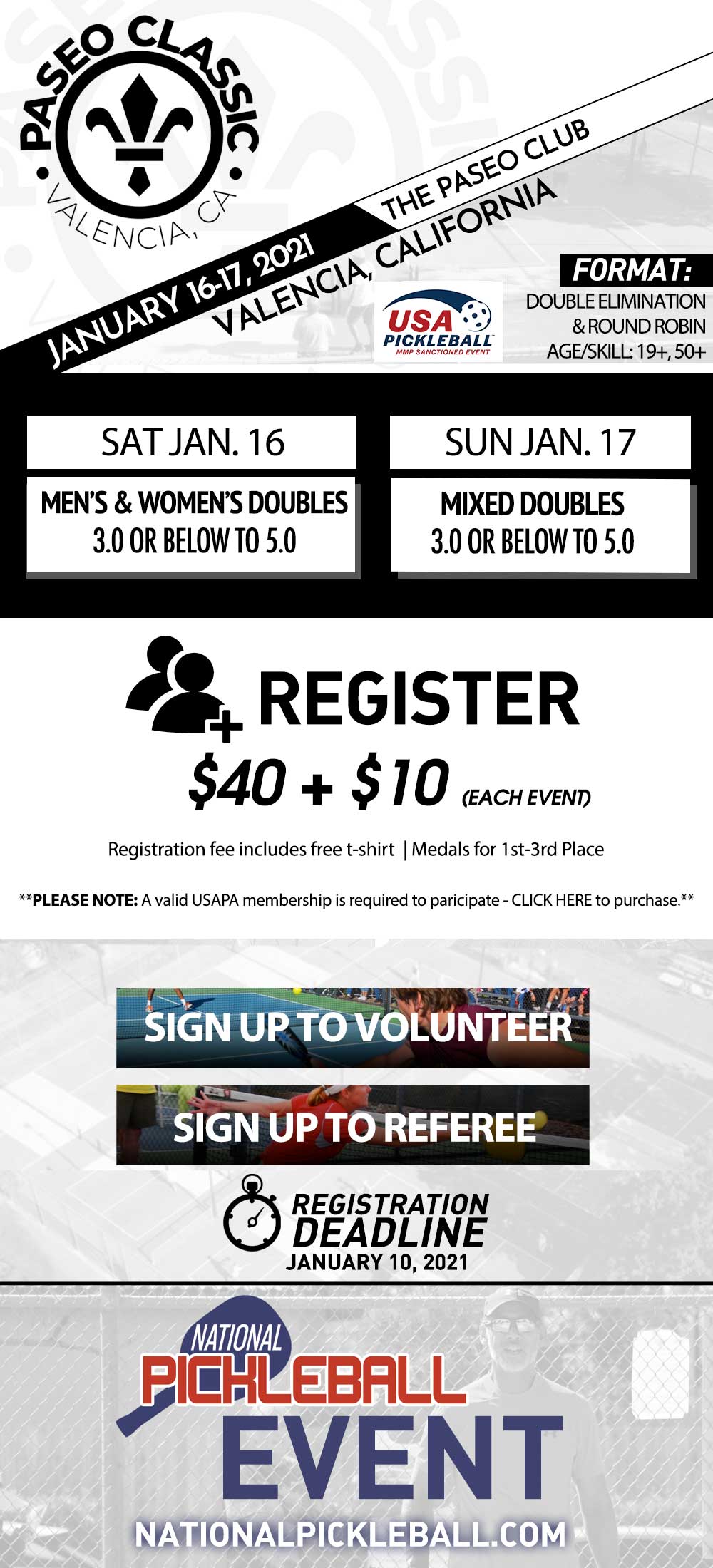 Directions
The Paseo Club
27650 Dickason Dr
Valencia, CA
-OR-
Then: click the player's name in the list below:
Tournament Sponsors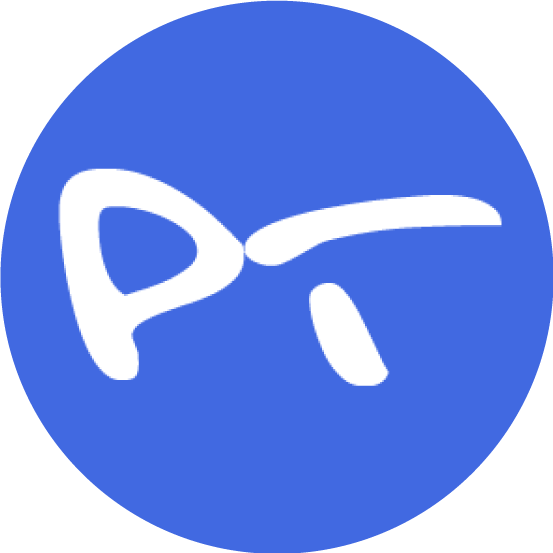 Tournaments
Directors
Copyright Pickleballtournaments. Usage of all site content subject to Privacy Policy.