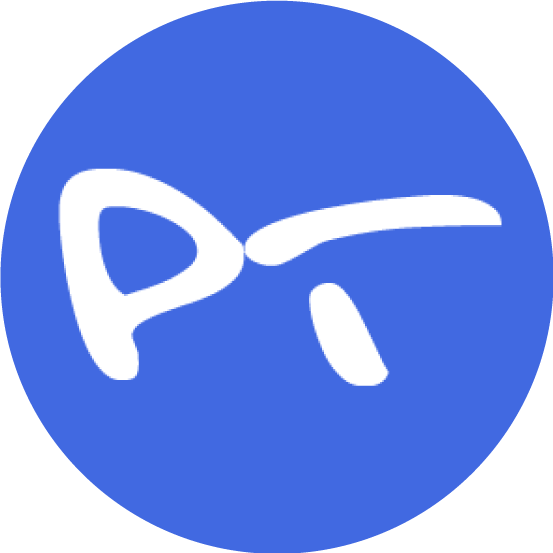 WARNING: SOME EVENTS ARE FULL. Click "Competition Events" for more information.
Registration Dates
Open: 09/03/20
Closed: 10/20/20
Tournament Dates
Starts: 10/30/20
Ends: 11/01/20
Cancellation Dates
Cancellation Deadline: 10/19/20
Location
Patriots Park Bobby Waters Gym
5445 Columbia Rd
Grovetown, GA 30813

Registration
Player's age as of: 12/31/20
Minimum Age of Player: 17
Final Registration Deadline: 10/20/20
Tournament Sanctioning: Not Sanctioned
Registration - $15.00
Registration includes: Free Shirt
Online Registration ONLY. No paper forms.
Online payment via PayPal is available. PayPal also allows credit card payments.
Additional Info
Primary Ball: Onix Fuse Indoor Pickleball
Net: Temporary
Event Schedule
The following times are the posted event start times. Please report 30 minutes prior to your scheduled start time.
---
---
Competition Events
(All events: $10.00 each)
Womens Doubles 3.5: 60+: Fri 10/30/20 2:30pm
- Limited to 7 teams by skill level

Womens Doubles 3.5: 50+, 19+: Fri 10/30/20 5:00pm
- Limited to 7 teams by skill level

Mens Doubles 3.5: 60+: Fri 10/30/20 2:30pm
- Limited to 7 teams by skill level

Mens Doubles 3.5: 50+: Fri 10/30/20 5:00pm
- Limited to 7 teams by skill level

Mens Doubles 3.5: 19+: Fri 10/30/20 7:30pm
- Limited to 7 teams by skill level

Womens Doubles 3.0: 60+: Sat 10/31/20 8:00am
- Limited to 7 teams by skill level

Womens Doubles 3.0: 19+: Sat 10/31/20 10:30am
- Limited to 7 teams by skill level

Mens Doubles 3.0: 50+: Sat 10/31/20 8:00am
- Limited to 7 teams by skill level

Mens Doubles 3.0: 19+: Sat 10/31/20 10:30am
- Limited to 7 teams by skill level

Mixed Doubles 3.5 19+: Sat 10/31/20 3:30pm
THIS EVENT IS FULL. You will be placed on a waiting list.
- Limited to 7 teams by skill level

Mixed Doubles 4.0: Sat 10/31/20 1:00pm
THIS EVENT IS FULL. You will be placed on a waiting list.
- Limited to 7 teams by skill level

Mixed Doubles 3.5 60+: Sat 10/31/20 3:30pm
- Limited to 7 teams by skill level

Mixed Doubles 4.5: Sat 10/31/20 1:00pm
- Limited to 7 teams by skill level

Womens Doubles 4.0+: 19+,50+: Sun 11/01/20 10:30am
- Limited to 7 teams by skill level

Mens Doubles 4.0: 19+,50+: Sun 11/01/20 1:00pm
- Limited to 7 teams by skill level

Mens Doubles 4.5: Sun 11/01/20 10:30am
- Limited to 7 teams by skill level

Mixed Doubles 3.0 60+: Sun 11/01/20 8:00am
THIS EVENT IS FULL. You will be placed on a waiting list.
- Limited to 7 teams by skill level

Mixed Doubles 3.0 19+: Sun 11/01/20 8:00am

Player List
Adams

, Billy
Harbor Club

Asmann

, Kevin
Grovetown,GA

Babin

, Kevin
Creekside Pickleball

Barrett-Johnson

, Lisa
Wilson ymca augusta ga

Barry

, Caitlin
124pickleball

Bass

, Sherry
Augusta,GA

Beasley

, Mark
Evans,GA

Beckett

, Paul
Augusta,GA

Berman

, Adam
Evans,GA

Binnicker

, Maria
North Augusta,SC

Borchers

, Mimi
Wilson Family YMCA

Breidenbach

, Cheryl
Idaho Falls

Bristow

, Mike
HAMPTON LAKE

Broder

, Jeffrey
Montclair

Buggs

, Sharlene(Lene)
HEPHZIBAH,GA

Bussey

, Gary
Wilson YMCA

Byers

, Roger
Savannah Lakes Village

Carpenter

, Zach
The Academy @ Raes Creek-Team Gearbox Pickleball

Carter

, Donna
Wilson Y

Carter

, Mark
Wilson Y

Casaday

, Janice
Montclair

Chi

, Ding Yun(Vivian)
Wilson Y

Coleman

, Austin
Aiken,SC

Corbett

, Jimmy(Jim)
Wilson Y

Crabtree

, Marco
North Augusta,SC

Craft

, Joseph(Joe)
Columbia,SC

Davis

, Kenneth
Disparate Dinkers

DeClue

, Peggy
Wilson YMCA

Deriso

, Graham
North Augusta,SC

Do

, Nicholas
Evans,GA

Dunn

, Mason
Atlanta,GA

Erndl

, Barbara
Wilson Family Y, Augusta, GA

Felz

, Susan(Susie)
Augusta

Ford

, Donna
Wilson YMCA

Garay

, Luis(Punisher)
Team Gearbox

George

, Salazar(Next big thing)
grovetown,GA

Graham

, Joseph
Palmetto Pickleball Club

Gulledge

, Susan
Wilson Family Y

Haertel

, Steve
Edgefield,SC

Hamann

, Peter
Augusta GA Pickleball

Harrison

, Robert(Ian)
Hampton Lake

Harrison

, Susan
Hampton Lake

Holt

, Teri
Augusta,GA

Hon

, Brenda
Sun City Hilton Head

Hon

, Christina(Nina)
Hampton Lake Pickleball

Howell

, Larry
North Augusta,SC

Huff

, Joseph(Randy)
Columbia,SC

Hughes

, Gayle
Florence Pickleball Club

Irons

, Terry(Woody)
Desperate Dinkers

Jackson

, Ron
Wilson YMCA Augusta, Ga.

James

, Raymond(Raymo)
YMCA

Johnson

, Ame
Family Y Augusta

Johnson

, Erin
Evans,GA

Johnson

, Mitchell
Montclair Pickleball

Johnson

, Ray
Evans,GA

Johnson

, Steven
Evans,GA

Johnston

, Kyle
Evans,GA

Jones

, Dwight
Stratford Subdivision

Jones

, Marvina(Mj)
MORGANTOWN,WV

Jones

, Tom
Stratford Subdivision

Karn

, Anil
Palmetto Pickleball Club

Keenan

, William(Trey)
Augusta,GA

Kious

, Susan
Evans,GA

Kise

, Meledy
Augusta,GA

Ko

, Yong
Martinez,GA

Landon

, Lewis
Augusta,GA

Lee

, Jeff
North Augusta,SC

Lett

, Jeremy
WNC Pickleball Club

Letts

, Loraine(Lori)
Hampton Lake

Logan

, Kent
Evans,GA

Lovett Jr.

, Jimmy
Diamond Lake Dinkers

Lupica

, Christine(Chris)
Montclair community, Augusta, GA

Maas

, Alexandra(Alex)
Evans,GA

Magoulas

, Gigi
Montclair

Martinez

, Denisse
Augusta, Ga

Mason

, Kenneth(Ken)
Augusta GA Pickleball Club

Massie

, Robert(Bob)
Savannah Lakes Village

Mast

, Ron
Covington,GA

Mast

, Tami
Covington,GA

Mccracken

, Michael(Mike)
Evans,GA

Mcgrath

, Garrick
Marietta,GA

Meeds

, Heather
Montclair pickleball

Mobley

, Harve
Aiken Pickledillys

Motley Crabtree

, Andrea
Warren Baptist Church

Myers

, Maggi
Augusta,GA

Myers

, Michael
Augusta,GA

Naji

, Fawzi
Wilson Y

Negus

, Debbie
evans,GA

Newman

, Julie
Martinez,GA

Newman

, Michael(Mike)
Augusta, GA

Nogueras

, Madeline
Grovetown,GA

Oliphant

, Ken
North Augusta,SC

Parker

, Mark
Appling,GA

Podolin

, Sue
Aiken

Pope

, Pam
Augusta

Pope

, Ronald(Keith)
grovetown,GA

Porter

, Will
YMCA - Carl Sanders

Price

, Thomas
Mesa Regal Pickleball Club

Pritchard

, Christy
Aiken Pickledillys

Purdy

, Ian
Grovetown,GA

Rappoport

, Froggie
Aiken Pickledillys

Reyes

, Raul
CSRA YMCA

Rheins

, Anne
Wilson Family Y

Rodriguez

, Marcial
Grovetown,GA

Roebuck

, Jon
Evans,GA

Rosado

, Carlos
Academy at Raes Creek, Augusta, GA

San Martin-Vega

, Vanessa
Patriots Park Pickleball

Sanders

, Kenneth(Ken)
Augusta, GA

Schwartz

, Seth
Hephzibah,GA

Sharpton

, Alton(Ab)
Northwest Georgia Pickleball

Sharpton

, Bilal(Bumble B)
Paddle Up Sports

Singh

, Ranjeet
Ymca augusta

Singletary

, Phillip
Evans, GA

Smallwood

, Kati
Wilson Y

Smallwood

, Tom
Wilson Y

Stratton

, James(Jim)
Wilson Family Y

Stroup

, Jim
Savannah Lakes Village

Sumner

, Stephanie(Shay)
Augusta,GA

Tankersley

, Carey
ymca augusta

Taylor

, Peggy
Wilson YMCA

Thompkins

, Edythe
Montclair

Toomey

, Susan
Other

Vega

, Jose(The Beast)
Martinez,GA

Verdery-DeVaney

, Brenda(Bren)
Wilson Y

Whitmire

, George
evans,GA

Wilds

, Anna
Martinez,GA

Wilds

, Ashley
Augusta,GA

Wilhoit

, Tanner
Swannanoa,NC

Williams

, Lauren
Wilson YMCA

Williams

, Richard
Palmetto Pickleball Club

Wong

, Perry
124pickleball

Woodbridge

, Dale
Desperate Dinkers
Directions
Patriots Park Bobby Waters Gym
5445 Columbia Rd
Grovetown, GA
Find Player
First: Click the first letter of the player's last name:
A
B
C
D
E
F
G
H
I
J
K
L
M
N
O
P
Q
R
S
T
U
V
W
X
Y
Z
Then: click the player's name in the list below: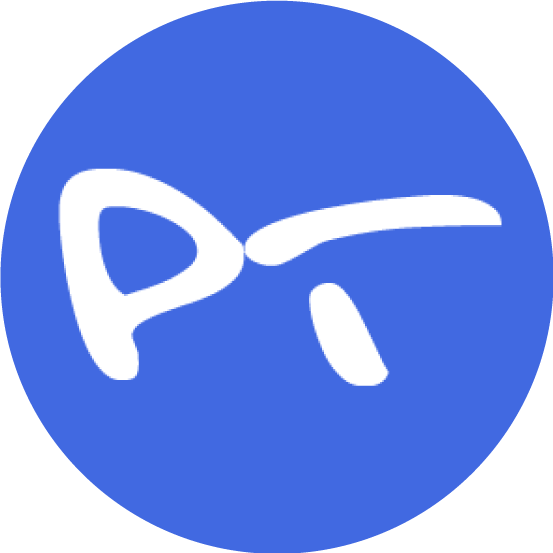 Tournaments
Directors
Copyright Pickleballtournaments. Usage of all site content subject to Privacy Policy.