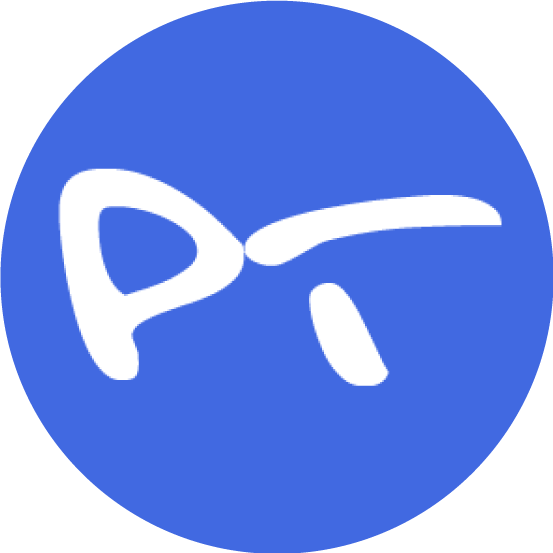 Registration Dates
Open: 03/10/21
Closed: 04/08/21
Tournament Dates
Starts: 04/09/21
Ends: 04/11/21
Cancellation Dates
Cancellation Deadline: 04/02/21
Location
Pickleball Zone
63040 NE 18th Street
Bend, OR 97701

Registration
Player's age as of: 12/31/21
Minimum Age of Player: 12
Final Registration Deadline (Registered by): 04/08/21
Tournament Sanctioning: Not Sanctioned
Registration - $70.00
Registration includes: T-Shirt if registered by: 03/31/21
When registering online, online waiver signature is used.
Online payment via PayPal is available. PayPal also allows credit card payments.
Additional Info
Primary Ball: Pickleball Central TOP Outdoor Pickleball
Net: Permanent
Event Schedule
The following times are the posted event start times. Please report 30 minutes prior to your scheduled start time.
---
Friday April 9,2021
8:00 a.m. - Men's Doubles Skill Group 3.5
8:00 a.m. - Women's Doubles Skill Group 3.5
11:00 a.m. - Women's Doubles Skill Group 4.0
2:00 p.m. - Men's Doubles Skill Group 4.0
5:00 p.m. - Men's Doubles Skill Group 5.0
Saturday April 10, 2021
8:00 a.m. - Mixed Doubles Skill Group 4.5
11:00 a.m. - Mixed Doubles Skill Group 3.5
2:00 p.m. - Mixed Doubles Skill Group 5.0
5:00 p.m. - Mixed Doubles Skill Group 4.0
Sunday April 11, 2021
8:00 a.m. - Men's Doubles Skill Group 4.5
11:00 a.m. - Women's Doubles Skill Group 4.5
2:00 p.m. - Women's Doubles Skill Group 5.0
---
Competition Events
(All events: $15.00 each)
Womens Doubles Skill Groups (3.5 or greater skill levels only) (4.5 or lower skill levels only): Fri 04/09/21 - Sun 04/11/21
(by skill level)
(This is not a sanctioned event)
- Limited to 16 teams by skill level

Mens Doubles Skill Groups (3.5 or greater skill levels only) (4.5 or lower skill levels only): Fri 04/09/21 - Sun 04/11/21
(by skill level)
- Limited to 16 teams by skill level

Men's Doubles 5.0+ (4.5 or greater skill levels only): Fri 04/09/21 5:00pm
(This is not a sanctioned event)
- Limited to 8 teams

| | |
| --- | --- |
| | 4.5 and higher rated players may register for this event. All skills will be combined to 5.0. |
Mixed Doubles Skill Groups (3.5 or greater skill levels only) (4.5 or lower skill levels only): Sat 04/10/21
(by skill level)
(This is not a sanctioned event)
- Limited to 16 teams by skill level

Mixed Doubles 5.0+: Sat 04/10/21 2:00pm
(This is not a sanctioned event)
- Limited to 8 teams

| | |
| --- | --- |
| | 4.5 and higher rated players may register for this event. All skills will be combined to 5.0. |
Women's Doubles 5.0+ (4.5 or greater skill levels only): Sun 04/11/21 2:00pm
(This is not a sanctioned event)
- Limited to 8 teams

| | |
| --- | --- |
| | 4.5 and higher rated players may register for this event. All skills will be combined to 5.0. |
Player List
Aceti

, Tony
Pickleball Zone Bend

Atwood

, William(Tug)
Sisters Pickleball club

Baragona

, Paul
Widgi Creek Pickleball

Barkdoll

, Joseph(Joe)
Other

Baty

, Constance(Connie)
Pickleball Zone Bend

Baumann

, Joseph(Joe)
Team TMPR

Beeson

, Kevin
Players Pickleball

Benson

, Deborah(Debbie)
Widgi Creek Pickleball

Bowadt

, Emil
Bend,OR

Brambila

, Adrian
Casa De Brambila

Brambila

, Ashley
Henderson,NV

Brambila

, Leticia
CasaDeBrambila

Brambila

, Lydia
Casa De Brambila

Brambila

, Tony
CasaDeBrambila

Brown

, Sally
UVTC

Bryson

, Stephen
Bend Pickleball Club

Burdett

, Kristie
La Pine

Burnett

, Katie
Bend,OR

Curtis

, Patricia(Trish)
Klamath Basin

Daley

, Joan
Bend,OR

Daley

, Kim
Emerald Valley Pickleball Club

Daley

, Marty
Emerald Valley Pickleball Club

Daniel

, Cricket
Pickleball Zone and Widgi Creek Pickleball

Davis

, Jeremy
Sisters,OR

Day

, Susan
Bend Pickleball

Durandeu

, Sebastien
Lincoln City Pickleball club

Enright

, Richard(Rick)
Bend,OR

Farstvedt

, Darla
Bend Pickleball

Farstvedt

, Mark
Pickleball Zone Bend

Fasan

, Linda
Bend,OR

Ferguson

, Raegan
Pickleball Zone Bend

Fleming

, Patti
PB Zone

Fondell

, Joan
Pickleball Zone

Foster

, Kathy
Pickleball Zone Bend

Fox

, Ryan
Other

Franklin

, Dan
Sunriver Pickleball Club

Friel

, Robert(Bob)
The Dalles

Gardner

, Faye
Bend Pickleball

Gorham

, Jeff
Lake Oswego Pickleball Club

Grant

, Brad
del mar,CA

Grout

, Bruce
Pickleball Zone Bend

Guyer

, Dean
Vivus Pickleball

Hamaker-teals

, Chuck
Kennewick,WA

Hamaker-Teals

, Molly
Club 509 Pickleball

Hammerquist

, Karin
Team Selkirk

Hancock

, Jaimon
WEST SACRAMENTO,CA

Hanson

, Greg
Pickleball Zone Bend, Oregon

Hemelsoet

, Didier
Emerald Valley Pickleball Club

Hernandez

, Erik
Bend Pickleball Zone, OR

Holloway

, Anna
Umpqua Valley Pickleball

Huhta

, Ken
Columbia River Pickleball Club OR/WA

Hurley

, Dorann
Timber Hill Athletic Club

Jordan

, Jennifer
Pickleball Zone

Kane

, Jim
Sisters Country Pickleball Club

Koscielecki

, Virginia(Ginny)
Pickleball Zone Bend

Koscielecki

, Virginia(Ginny)
Pickleball Zone Bend

Kowalski

, David(Dave)
Pickleball Zone, Bend

La Fontaine

, Jenny
Pickleball Zone Bend

Lange

, Fred
Widgi Creek

Lapping

, Daron
Stevenson

Lewis Kane

, Robin
Sisters Country Pickleball Club

Liddell

, Eric
Sisters,OR

Lucas

, Carney
Team Selkirk

Lynn

, Stephanie
Team Onix/Sweet Spot Skirts

Marine

, Jihui(Ruby)
Bend Pickleball

Marine

, Ruby
Bend Pickleball

McCarl

, Daryl
River Rim Rec

Mehner

, Jill
Pickleball Zone

Menard

, Michele
Columbia River Pickleball Club OR/WA

Mineni

, Michael
Pickleball Zone Bend

Minsker

, Adam
Vancouver,WA

Minsker

, Miles
Columbia River Pickleball Club OR/WA

Morgan

, Jim
Bend Pickleball Club

Morgan

, Pamela(Pam)
Bend Pickleball

Moss

, Patricia
Bend Pickleball

Neal

, Rochelle
Pickleball Zone Bend

Nelson

, Laurel
Team TMPR

Noel

, Brett
Paso Robles Pickleball Club

Osborne

, Kristen
Klamath Falls,OR

Osher

, Dahvyn(Dahv)
Pickleball Zone Bend

Perry

, James(Jim)
Bend Pickleball

Petershagen

, RJ
Bend Pickleball

Peterson

, Susan
Sunriver Pickleball Club

Pierce

, Richard(Rich)
Pickleball Zone Bend

Quaife

, Donna
Columbia River Pickleball Club OR/WA

Rhodes

, Tyler
Bend,OR

Roberts

, Butch
Pickleball Zone Bend

Rose

, Jeanne
Bend Pickleball

Rose

, Justin
Widgi Creek

Roskowski

, Julie
Bend,OR

Roskowski

, Ryan
Bend,OR

Roy

, Laurie
Team Onix

Roy

, Mike
Pickleball Zone Bend

Ruiz

, Enrique
Team Selkirk

Schaberg

, Matt
Widgi

Schreefel

, Dewi
Bend,OR

Scott

, Marcella
Bothell,WA

Shreve

, Andrew
Albany,OR

Siemens

, Matthew(Matt)
Gorge athletic club

Smith

, Kyle
YMCA Longview

Spohr

, Virginia(Ginger)
Bend Pickleball

Steele

, Olivia
Bend Pickleball

Steele

, Olivia
Bend Pickleball

Steele

, Scott
Pickleball Zone

Stone

, James(Jimmy)
Team Engage

Stulbarg

, Kelsey
Team Selkirk

Tageant

, Marcus
Lake Stevens,WA

Thorsen

, Allen
Pickleball Zone Bend

Thorsen

, Linda
Pickleball Zone Bend

Timm

, Beverly
Bend Pickleball

Tingey

, Gary
Bend Pickleball

Tomlinson

, Ryan
Bend Pickleball

Tucker

, Bruce
Shoreline,WA

Tuthill

, Jessica
Bend Pickleball

Vernon

, Petra
Team Onix

Villamarin

, Susana
Shoreline,WA

Vodak

, David
Bend,OR

Wessels

, Matthew
Pickleball Zone Bend

Wessels

, Matthew
Pickleball Zone Bend

Williams

, Bonnie
Team Onix

Wold

, Eric
Team Engage
Other Registration Info
For assistance with registration problems, contact:
Kirk Foster (661)203-5300
Directions
Pickleball Zone
63040 NE 18th Street
Bend, OR
Linda Thorsen
Primary
541-323-0100
Kirk Foster
Registration
661-203-5300
-OR-
Then: click the player's name in the list below:
Tournament Sponsors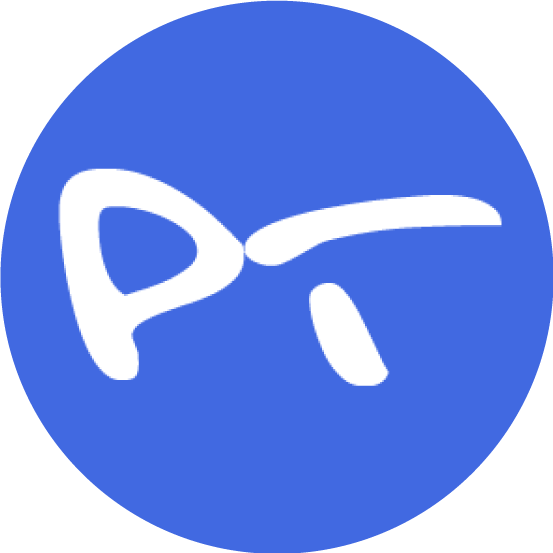 Tournaments
Directors
Copyright Pickleballtournaments. Usage of all site content subject to Privacy Policy.