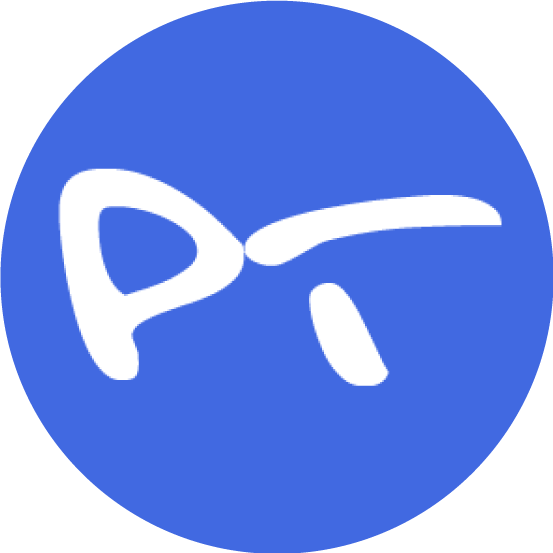 Registration Dates
Open: 01/07/21
Closed: 04/02/21
Tournament Dates
Starts: 04/09/21
Ends: 04/11/21
Cancellation Dates
Cancellation Deadline: 04/02/21
Location
Rebsamen Tennis Center
1501 Leisure Pl
Little Rock , AR 72204

Registration
Player's age as of: 12/31/21
Minimum Age of Player: 0
Early Registration Deadline: 03/09/21
Final Registration Deadline: 04/02/21
Registration - $75.00
Early Registration - Deadline: 03/09/21 - $70.00
When registering online, online waiver signature is used.
Online payment via PayPal is available. PayPal also allows credit card payments.
Event Schedule
The following times are the posted event start times. Please report 30 minutes prior to your scheduled start time.
Competition Events
(All events: $10.00 each)
Mens Singles Skill/Age Groups (2.5 or greater skill levels only) (5.0 or lower skill levels only): Fri 04/09/21 10:00am
(Skill levels and age groups within skill levels. Age Groups: 19+,35+,50+,65+)

Womens Singles Skill/Age Groups (2.5 or greater skill levels only) (5.0 or lower skill levels only): Fri 04/09/21 10:00am
(Skill levels and age groups within skill levels. Age Groups: 19+,35+,50+,65+)

Womens Doubles Skill/Age Groups (2.5 or greater skill levels only) (5.0 or lower skill levels only): Sat 04/10/21 9:00am
(Skill levels and age groups within skill levels. Age Groups: 19+,35+,50+,65+)

Mens Doubles Skill/Age Groups (2.5 or greater skill levels only) (5.0 or lower skill levels only): Sat 04/10/21 9:00am
(Skill levels and age groups within skill levels. Age Groups: 19+,35+,50+,65+)

Mixed Doubles Skill/Age Groups (2.5 or greater skill levels only) (5.0 or lower skill levels only): Sun 04/11/21 9:00am
(Skill levels and age groups within skill levels. Age Groups: 19+,35+,50+,65+)

Player List
Adams

, Bronson
Cabot,AR

Adams

, Neville
Searcy,AR

Allen

, Cheryl
Pangburn,AR

Anderson

, Jacob
Little Rock Athletic Club

Arnold

, Dustin(Outlaw)
Central Arkansas Pickleball

Arnold

, Joe
Little Rock,AR

Arnold

, Rusty
Central Arkansas Pickle Ball Club

Backstedt

, David
Little Rock,AR

Bailey

, Theodore(Curt)
Little Rock,AR

Baker

, Dan
Maumelle,AR

Barnett

, Robert
HOT SPRINGS NAT,AR

Barnett

, Sara
Hot Springs,AR

Beck

, Michael(Mike)
Longview pickleball club

Bell

, Jim(Jim tom)
Little Rock Athletic Club

Benson

, Bill
Royal,AR

Bernardo

, Mike
Pinnacle Pickleball (Central Arkansas)

Bogner

, Terry
Western Arkansas Pickle-ball Association

Bona

, Misty
North Little Rock,AR

Boyle

, Brad
Oppelo,AR

Boyle

, T.j.
Little Rock,AR

Bryant

, Amanda
Northwest Arkansas Pickleball

Carey

, Denice(Deni)
Central Arkansas Pickleball

Carruth

, Paige
CB Pickleball

Chesser

, Paul
Little Rock,AR

Church

, Ann
North Little Rock,AR

Clark

, Kelli
Mt. Pleasant,AR

Clem

, Nan
Hot Springs Pickleball

Compton

, Jenna
,MO

Cordes

, Don
Sherwood,AR

Criss

, Tracy
Hot Springs,AR

Daniel

, Scott
Little Rock,AR

Davis

, Brittney
Danville,AR

Davis

, Josh
Danville,AR

Dixon

, Joseph(Joe)
Central Arkansas Pickleball

Dotson

, Darrell
The Charles Humphrey Pickleball Club

Eibes

, Elly
Clarksville,AR

Eibes

, Kevin
Sherwood,AR

Eibes

, Scott
Little Rock Athletic Club

Engelsgjerd

, Eric
Country Club of Little Rock

Ensminger

, David(Marty)
,AR

Fennell

, Tasha
Little Rock Athletic Club

Fikes

, Darrin
Hot Springs,AR

Foshee

, Marchelle
Atkins,AR

Franklin

, Jamie
Western Arkansas Pickleball Assc.

Freeman

, Sheila
Central Arkansas Pickleball

Gann

, Chris
Western Arkansas Pickleball Assc.

Garrett

, Shawn(Mike)
Heber springs cc

George

, James(Jimmy)
Heber Springs Community Center

Gibbs

, Kenny(The Gibbs)
Chenal CC

Gilbreath

, Mark
Cordova Pickleball Club

Gingerich

, Brent
Other

Green

, Mary
Little Rock,AR

Grist

, Jonathan
Cabot Arkansas

Grist

, Karlee(Karl)
Cabot, Arkansas

Grist

, Rachel
Cabot, Arkansas

Grynwald

, Jeffrey(Kirk)
Little Rock,AR

Hanke

, Kim
Benton,AR

Harris

, Gregory
Team VULCAN

Harris

, Tom
Ymca hot Springs

Henry

, Karen
Central Arkansas Pickleball

Holland

, Brandon
Little Rock Athletic Club

Hood

, Sam
ymca

Howard

, Katie
Clarksville,AR

Howell

, Robert
Little Rock,AR

Hubbard

, Bruce
HOT SPRINGS PICKLEBALLERS

Hubbard

, Jann
Hot springs pickleballers

Hudson

, Bobby
Willow Grove Pickleball Paradise

Hudson

, Sheila
Willow Grove Pickleball

Hyson

, Francis(Frank)
Western Arkansas Pickleball Association

Insell

, David
Batesville

Insell

, Kevin
Batesville,AR

Jaggars

, Bonnie
Central Arkansas Pickleball

Jennings

, Kenneth(Kenny)
Collierville,TN

Jerrod

, Wanda
Little Rock,AR

Jones

, Mike
n little rock,AR

Kaegi

, Joey
Willow Grove

Kiser

, Pamela(Pam)
Little Rock,AR

Klingbeil

, Joe
Little Rock,AR

Knott

, Alicia
hot springs,AR

Lantz

, Mark
Heber Springs CC

Latham

, James
Twin Oaks

Lewis

, Marcus
Little Rock,AR

Lieux

, John
YMCA Hot Springs

Mahoney

, BettyeLou
Benton,AR

Malone

, Morgan(Motown)
Vulcan

Mathis

, Thea
YMCA

McKee

, Derrick
Atkins,AR

McRoberts

, David
SHERWOOD,AR

Miller

, Barbara
Lonoke,AR

Miller

, Clint
Lonoke,AR

Miller

, Jeanne
Maumelle,AR

Mills

, Mary
Central Arkansas

Moore

, Tommy(Grumpy)
CENTRAL ARKANSAS PICKLEBALL

Morrison

, Joshua
Cherokee Village,AR

Morrison

, Kimberly
Cherokee Village,AR

Munos

, Chris
Rogers,AR

Munos

, Laura
Rogers,AR

Nelms

, Ashley
Batesville,AR

Nelms

, Preston
Batesville,AR

Neumeier

, Patty
Pinnacle Pickleball

Nosari

, Robyn
Camp Non Stop Texas

O'Shields

, Chris
Searcy,AR

OShields

, Jenny
Searcy

Owens

, Clifton(Paul)
Cabot

Owens

, Jennifer
Cabot

Owens

, Michael(Mickey)
Cabot,AR

Paparic

, Stacey
North Little Rock,AR

Patrick

, Larry
Team VULCAN

Phelan

, Greg
Little Rock,AR

Phillips

, Phyllis
Hot Springs

Piatt

, Michael
Hot Springs Pickleball Club

Pittman

, Charles(King Charles)
Jim Dailey Fitness and Aquatic Center

Ponwith

, Jesse
Little Rock,AR

Porter

, Jeremy
Batesville

Prince

, Lindsey
Little Rock Athletic Club

Rash

, Carol
Pinnacle Pickleball

Ray

, Darrel
Conway,AR

Ray

, Tonia
Conway,AR

Reverand

, Joy
Sherwood,AR

Rhodes

, Patti
Little Rock Athletic Club

Rich

, Chris
Jonesboro,AR

Rich

, Christine
Jonesboro,AR

Rist

, Dan
Little Rock Athletic Club

Robinson

, Steph
Oklahoma City

Rogers

, Brett
Little Rock,AR

Rogers

, Brook
Little Rock,AR

Scherrey

, David
Western Arkansas Pickleball Association

Seward

, Kaden
,MO

Sheets

, Terri
Western Arkansas Pickleball Advocates

Shepard

, Alan
Western Arkansas Pickleball Assc.

Shisler

, Dan
Little Rock Athletic Club

Show

, Robin
Central Arkansas Pickleball

Signorelli

, Vince
TEAM VULCAN

Smith

, Andy(Cleatus)
Chenal CC

Smith

, Christy
Current River Pickleball Club

Soni

, Kanu(Sunny)
North little Rock,AR

Steed

, Scott
Little Rock Athletic Club

Steed

, Suzanne
Vulcan

Storey

, Jay
Little Rock Athletic Club

Tatum

, Felicia
Mid south pickleball

Taylor

, Chris
Western Arkansas Pickleball Assc.

Thomas

, Billy
Southside,AR

Thompson

, Brian
Central Arkansas Pickleball

Todd

, Mary(Joan)
Faulkner County Pickleball

Tompkins

, Esther
Maumelle,AR

Van Goor

, Felicia
Little Rock Athletic Club

Van Goor

, Jason
Little Rock Athletic Club

Webb

, Scott
Little Rock Athletic Club

Wiggins

, Gwen
Little Rock Athletic Club

Wilbon

, Jenny(JDay)
Jim Dailey Fitness and Aquatic Center

Wilkerson

, Barbara
Faulkner County Pickleball

Wilkerson

, Robbie
Faulkner County Pickleball

Williams

, Kelley
Pinnacle Pickleball

Wills

, Nathanael
Little Rock,AR

Wilson

, Stephen
Hot Springs YMCA

Woods

, Steve
Little Rock Athletic Club

Wooley

, David
Other
Directions
Rebsamen Tennis Center
1501 Leisure Pl
Little Rock , AR
-OR-
Then: click the player's name in the list below: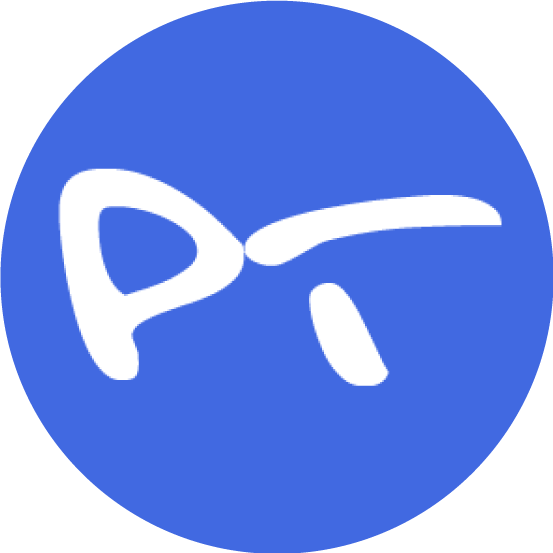 Tournaments
Directors
Copyright Pickleballtournaments. Usage of all site content subject to Privacy Policy.