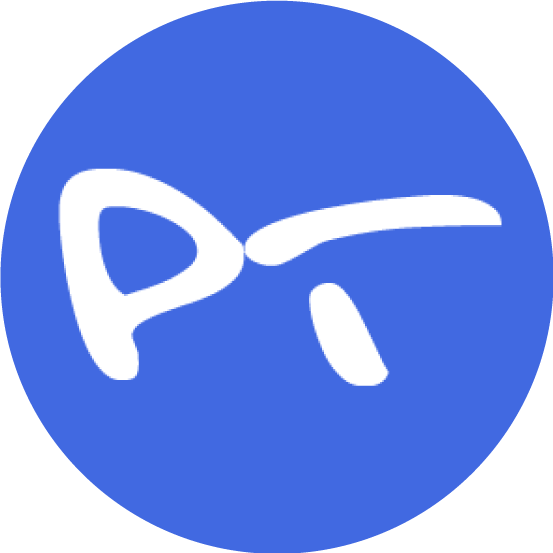 Registration Dates
Open: 02/11/21
Closed: 04/03/21
Tournament Dates
Starts: 04/10/21
Ends: 04/11/21
Cancellation Dates
Cancellation Deadline: 04/03/21
Location
Columbia Sports Fieldhouse
4251 Phillips Farm Road
Columbia, MO 65201

Registration
Player's age as of: 12/31/21
Minimum Age of Player: 0
Final Registration Deadline: 04/03/21
Tournament Sanctioning: Not Sanctioned
Registration - $50.00
When registering online, online waiver signature is used.
Online payment via PayPal is available. PayPal also allows credit card payments.
Additional Info
Primary Ball: Onix Fuse Indoor Pickleball - Orange
Surface: Wood Floor
Net: Temporary
Event Schedule
The following times are the posted event start times. Please report 30 minutes prior to your scheduled start time.
Competition Events
(All events are included in registration fee)
Womens Doubles Skill Groups (3.0 or greater skill levels only) (5.0 or lower skill levels only): Sat 04/10/21 8:00am
(by skill level)
(This is not a sanctioned event)

Mens Doubles Skill Groups (3.0 or greater skill levels only) (5.0 or lower skill levels only): Sat 04/10/21 8:00am
(by skill level)
(This is not a sanctioned event)

Mixed Doubles Skill Groups (3.0 or greater skill levels only) (5.0 or lower skill levels only): Sun 04/11/21 8:00am
(by skill level)
(This is not a sanctioned event)

Player List
Agnew

, Leo
Show Me Pickleball Club

Alagna

, Kathy
Kansas City Pickleball

Anglo

, Linda
St Louis,MO

Bailey

, Lisa Ann
Kansas City,MO

Barbee

, Kay
Show-Me Pickleball Club

Barringhaus

, Anthony
Washington,MO

Batenhorst

, Tom
Hannibal Pickleball

Bax

, Alice
Jefferson City Pickleball Club

Beard

, James(Jim)
Odessa,MO

Benedick

, Edward(Larry)
Arnold,MO

Bethel

, Adam
Show Me Pickleball Club

Bond

, Bobby
Show-Me Pickleball Club

Brennaman

, Brian
COLUMBIA,MO

Brown

, Doug
SEMO Pickleball club, MO

Bryda

, Elizabeth
Show Me Pickleball Club

Cachero

, Victor(Vic)
,MO

Callison

, Ella
KIRKSVILLE,MO

Carraher

, Chris
Columbia

Cason

, Kyle
Jefferson City,MO

Cavness

, Jeff
Show me pickle ball Columbia mo

Chambers

, Georgeann
The Resistance

Cline

, James
Cline Crew

Cline

, Jennifer(Jen)
Cline Crew Realty

Crain

, Pamela(Pam)
Kansas City Pickleball

Crawford

, R.Michael(Crawdad)
The Resistance

Delk

, Lisa
Jefferson City Pickleball Club

Deming

, Charles(Skip)
ShowMe

Doering

, Jennifer(Jenn)
Lake Forest Pickleball Club

Dummermuth

, Tessa
Columbia,MO

Dye

, Laura
Show Me Pickleball Club

Elms

, Janet
JCPBC

Erickson

, Kendra
Wildwood,MO

Erickson

, Kim
Creve Coeur Racquet Club

Estes

, Jd
Columbia,MO

Finders

, Kristin
Boonville,MO

Flores Sanchez

, Gerardo
Team Wolfe Paddles

Gage

, Greg
Keokuk,IA

Gerling

, Michael
Jefferson City Pickleball Club

Glover

, Paula
Macon,MO

Grace

, Jo
Show-Me Pickleball Club

Grace

, Tim
Show-Me Pickleball Club

Guiles

, Bailey
KIRKSVILLE, MO

Hackmann

, Karen
show me pickleball club

Hentrich

, Joel
Barnhart,MO

Hentrich

, Zach
Jokerst Memorial Pickleball Club

Hoang

, Tony
STL---Professional Pickleball

Hogan

, James(Jim)
Columbia,MO

Hoyer

, Tim
Jefferson City,MO

Hunter

, Josh
Show-Me Pickleball Club

Ijames

, Maurice
JCPA

Jacobs

, Brady
Kansas City,KS

Jensen

, Kurtis
Columbia,MO

Kinkade

, Ed
Show Me Pickleball Club

Kirk

, Mark
ShowMe Pickle Ball Club

Kleinsorge

, Andrea
Boonville,MO

Kronmueller

, Mary
Lake Forest

Langer

, Brandon
Darien,IL

Le

, Trinh(Amy)
Kirksville, MO

Leak

, Johnna
Columbia,MO

Leone

, Taylor
Team Pro-Lite

Lewandowski

, Heather
Show-Me Pickleball

Lewandowski

, Stephen
Show-Me Pickleball Club

Lindemann

, Karen
showme pickleball cluf

Lombardo

, Mariette
Show Me Pickleball Club

Lozano

, Ramon
Hays Pickleball Club

Mackey

, Jill
Show-Me Pickleball Club

Mai

, Dan
Ballwin,MO

Mai

, Maria
Ballwin,MO

Marsh

, Asha
Macon,MO

Marshall

, Rick
Shawnee,KS

Masson

, Rick
St louis,MO

McClain

, Katelyn
Jefferson City Pickleball Club

Mcfadden

, Holli
Columbia,MO

McGeorge

, Art
Jefferson City pickle ball Club

McGeorge

, Janet
Jefferson City Pickleball Club

Mehaffey

, Jeff
Blue Springs,MO

Miller

, Cameron
Kansas City,MO

Miller

, Clint
ShowMe (Columbia)

Miller

, Emily
Columbia

Moore

, Ty
Columbia,MO

Mowery

, Deborah(Debbie)
Vetta Concord

Muntzing

, Duane
St. Louis, MO

Needham

, Robert(Rob)
Kirksville,MO

Nelson

, Kyle
Kansas City,MO

Ott

, Greg
Dardenne Prairie,MO

Pennington

, Andrew
Show-Me Pickleball Club - Columbia MO

Rai

, Yangmali Sahadev
Columbia,MO

Rethemeyer

, Tom
Hermann MO.

Richards

, Ralda
Columbia,MO

Riley

, Jeff
Hannibal

Schachner

, Lois
Festus, MO

Schilling

, Evan
Columbia,MO

Schommer

, Susan
Show Me Pickleball

Stoll

, Lori
Jefferson city,MO

Strough

, Angela
Fulton,MO

Strough

, Scott
Overland Park,KS

Taylor

, Zach
Show-Me Pickleball Club

Thompson

, Daniel
KIRKSVILLE,MO

Thrift

, Teri
Columbia MO

Truitt

, Shane
Macon,MO

Turek

, Joanne
Kirkwood,MO

Vawter

, Anne
Columbia,MO

Wagner

, Riley
Raymore,MO

Wells

, Don
Topeka

White

, Andrew
Columbia,MO

White

, Karen
Pickleball Midwest

Williams

, Lancelot
Lenexa,KS

Wipfler

, Holly
Columbia,MO

Young

, Karen
Lake Forest

Young

, Paul(Ricky)
St. Peter's Rec Plex

Young

, Rick
St. Peters Rec Plex

Zguta

, Greg
Columbia,MO
THE COLUMBIA OPEN
APRIL 10th & 11th, 2021
COLUMBIA SPORTS FIELDHOUSE
A DOUBLE ELIMINATION SKILLED TOURNAMENT
DOUBLES MATCHES (men's and women's) Saturday, April 10th
MIXED TEAM MATCHES Sunday, April 11th
Registration fee is $50.00 which cover both events
Tournament Director: Zach Franklin
Operations/Registration Coordinator: Jim Berger
(314) 960-1787
Tournament Ball: Onix Fuse 2, Indoor, Orange
Directions
THE COLUMBIA SPORTS FIELDHOUSE
4251 PHILLIPS FARM ROAD
COLUMBIA, MISSOURI 65201
(573) 874-7617
Format
STANDARD CHAMPIONSHIP FORMAT
UPPER BRACKET WILL CONSIST OF THE WINNER OF THE BEST 2 OUT OF 3 GAMES TO 11 POINTS (by 2)
LOWER BRACKET TEAMS (OPPORTUNITY BRACKET) WILL CONTINUE ON BY WINNING 1 GAME TO 15 POINTS (by 2)
IF A ROUND ROBIN FORMAT IS NECESSITATED (3, 4, or 5 teams in a bracket)
EACH MATCH WILL BE THE WINNER OF THE BEST 2 OUT OF 3 GAMES TO 11 POINTS (by 2)
ORDER OF FINISH WILL BE DETERMINED BY:
(1) MATCHES WON; (2) RESULT OF HEAD TO HEAD COMPETITION; AND THEN BY (3) TOTAL POINT DIFFERENTIAL
THE TOURNAMENT DIRECTOR MAY COMBINE SKILLED BRACKETS
FOR A VARIETY OF REASONS
DIRECTOR OF OPERATIONS/REGISTRATIONS
JIM BERGER
(314) 960-1787
-OR-
Then: click the player's name in the list below: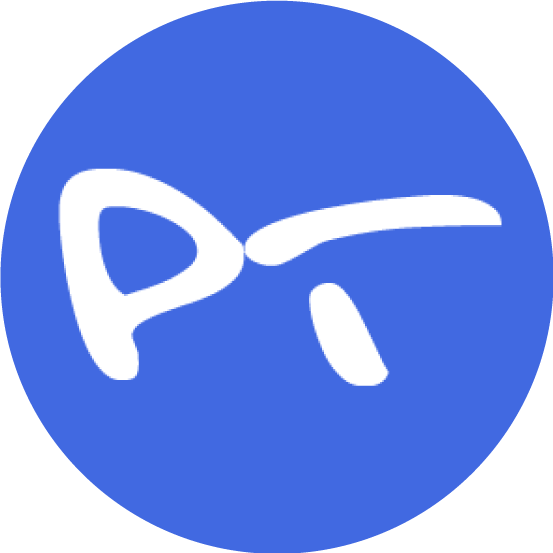 Tournaments
Directors
Copyright Pickleballtournaments. Usage of all site content subject to Privacy Policy.