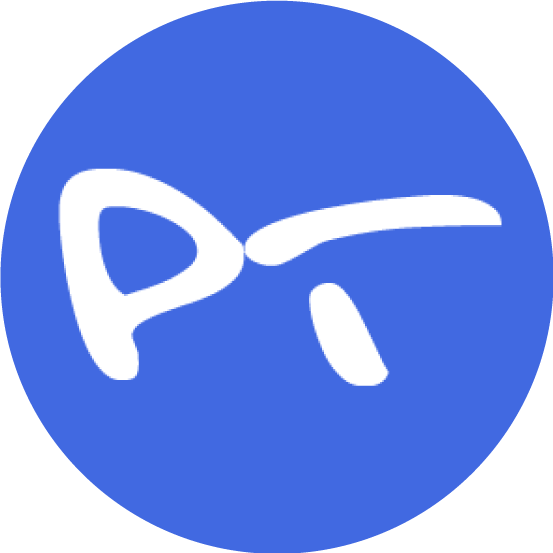 WARNING: SOME EVENTS ARE FULL. Click "Competition Events" for more information.
Registration Dates
Open: 03/08/21
Closed: 04/05/21
Tournament Dates
Starts: 04/09/21
Ends: 04/11/21
Cancellation Dates
Cancellation Deadline: 04/05/21
Location
Red Mountain Ranch Country Club
6425 E Teton Cir
Mesa, AZ 85086

Registration
Player's age as of: 12/31/21
Minimum Age of Player: 8
Final Registration Deadline: 04/05/21
Tournament Sanctioning: Not Sanctioned
Registration - $25.00
When registering online, online waiver signature is used.
Online payment via PayPal is available. PayPal also allows credit card payments.
Additional Info
Primary Ball: Onix Dura Fast 40 - Yellow
Surface: Asphalt
Net: Temporary
Outdoor: Y
Tournament Description
We will doing a Cash Game Round Robin at Red Mountain Ranch Country Club. We will have Men's Women's, & Mixed in the following skill levels: 3.0, 3.5, 4.0, 4.5, 5.0. *Some brackets may be combined. Entry fee is $25 + 25/event (5.0 Open: $50/event). Prize Money for all Divisions. PAYMENTS: www.PickleballTournaments.com tournament page via paypal (you do not need an account to pay).
Forms
Event Schedule
The following times are the posted event start times. Please report 30 minutes prior to your scheduled start time.
Competition Events
Mens Singles Open: Fri 04/09/21
Price $55.00
- Limited to 12 players by skill level

Womens Doubles Skill Groups (3.0-4.5) (3.0 or greater skill levels only) (4.5 or lower skill levels only): Fri 04/09/21
(by skill level)
These groups are full: 3.0
Price $25.00
- Limited to 7 teams by skill level

Womens Doubles Open (5.0) (4.0 or greater skill levels only) (5.0 or lower skill levels only): Fri 04/09/21
Price $55.00
- Limited to 12 teams by skill level

Mixed Doubles Skill Groups (3.0-4.5) (3.0 or greater skill levels only) (4.5 or lower skill levels only): Sat 04/10/21
(by skill level)
These groups are full: 3.5,4.0,4.5,3.0
Price $25.00
- Limited to 7 teams by skill level

Mixed Doubles Open (5.0) (4.0 or greater skill levels only) (5.0 or lower skill levels only): Sat 04/10/21
Price $55.00
- Limited to 12 teams by skill level

Mens Doubles Skill Groups (3.0-4.5) (3.0 or greater skill levels only) (4.5 or lower skill levels only): Sun 04/11/21
(by skill level)
These groups are full: 3.5,4.0,4.5,3.0
Price $25.00
- Limited to 7 teams by skill level

Mens Doubles Open (5.0) (4.0 or greater skill levels only) (5.0 or lower skill levels only): Sun 04/11/21
Price $55.00
- Limited to 12 teams by skill level

Player List
Abellera

, Alessandra(Alessa)
Anthem AZ Pickleball Club

Abellera

, Edward
Anthem AZ Pickleball Club

Ahlgrim-Heine

, Kim
Saddlebrooke Ranch

Andersen

, Rhys
Tucson Racquet Club

Babon

, Sebastian
Team Armour

Baldwin

, Bret
,AZ

Baldwin

, Rachael
Mesa,AZ

Baldwin

, Randy
Mesa,AZ

Ballew

, Kim
PHOENIX,AZ

Ballew

, Vicky
PHOENIX,AZ

Barksdale

, Christine
Team HEAD

Barnes

, Terry
Encore

Bhujang

, Ashish
Phoenix,AZ

Blair

, Russell(Russ)
Chandler,AZ

Blanchard

, Jack
Encore @ Eastmark

Boozer

, Beverly
Picacho Hills CC

Brown

, Eric
Scottsdale,AZ

Bruins

, Paulette(Polly)
Surprise Pickleball Association

Buescher

, Marianna
Sunbird

Campion

, Joseph(Joe)
Saddlebrooke Ranch

Castanon

, Bryan
Goodyear,AZ

Chamberlin

, Elizabeth(Beth)
Saddlebrooke Ranch

Chamberlin

, Timothy(Tim)
Saddlebrooke Ranch

Chapman

, Diana(D)
Gilbert,AZ

Combs

, Jessica
Arizona Country Club

Conley

, Dave
Paradise Valley,AZ

Connor

, Jim
Gilbert,AZ

Conway

, Jake
GILBERT,AZ

Cook

, Veronica
Ahwatukee Pickleball Club

Crossley

, Erik
Arizona Country Club

Cullimore

, Keaton
Other

Cupryk

, Daniel
Lenexa,KS

Curran

, Jason
Phoenix,AZ

De La Rosa

, Daniel
TEAM VULCAN PICKLEBALL

De la rosa

, Michelle
TEAM VULCAN PICKLEBALL

DeJager-hale

, Tracie
Other

Delander

, Josh
Phoenix,AZ

Dierlam

, Michael
Mesa,AZ

Distefano

, Terran(Chase)
Electrum Pickleball

Ditzik

, Brent
Team Franklin

Doolittle

, Jennifer(Cheese)
Surprise Pickleball Association

Dyches

, Elijah(Hyrum)
Mesa,AZ

Folsom

, Marie
Tempe,AZ

Fragoso

, Paul
Team Gearbox

Frendahl

, Gary
mesa,AZ

Frie

, Ben
Kansas City Pickleball

Gale

, Mindy
Encanterra Pickleball Club

Gerlach

, Tony
Gilbert,AZ

Gonzales

, Simeron
Team HEAD

Gonzalez

, Madeline
Team Armour

Gooch

, Heather
Tucson,AZ

Goodroad

, Tanya
Phoenix,AZ

Greenwood

, Tina
Palm Creek

Guerin

, Jeff
Scottsdale,AZ

Hardy

, James(JJ)
Chandler,AZ

Hargrove

, Karen
Showlow, Az

Harmon

, Douglas
arizona country club

Hart

, Nick
Team Gearbox / Fear The Pickle

Hatzenbeler

, Tim
24 hour

Hawthorne

, Kathy
Mesa,AZ

Haynie

, David
Team Babolat

Heddings

, Kristopher(Kris)
WestSidePickleballClub

Herrera

, Anthony
Chandler,AZ

Hood

, Faron
Las Palmas Grand

Hornacek

, Christopher(Chornspikes)
Goodyear,AZ

Hughes

, Dan
Surprise Public Courts

Joens

, Vicky
Mountain Brook Village

Johnson

, Craig
Mesa,AZ

Johnson

, Haley
,AZ

Johnson

, Jeff
Apache Junction

Johnson

, Kimberly(Kimmy)
Mesa,AZ

Johnson

, Laurie
Red Mountain Ranch Country Club

Johnson

, Mike
Red Mountain Ranch Country Club

Khane

, Austin
Snowflake,AZ

Khane

, Pete
Show Low

Killoran

, Ron
Buffalo,ND

Kilpatrick

, Scott
Scottsdale,AZ

Kruse

, Tyler
Team HEAD

Lawler

, Susie
Team Selkirk

Leroux

, Ashley
Fountain Hills,AZ

Manolis

, Susan
Other

Marcum

, Christine
Pikes Peak Pickleball Club

McGraw

, Sheila
Encanterra Pickleball Club

Medel

, Nicholas
Dave White Park

Medel

, Robby
Dave White Park

Mills

, Karen
Sunland Springs Village Pickleball Club

Mitzel

, Adam
Lake Oswego

Monaghan

, Peter
Wynnewood,PA

Monti

, Gilbert(Gil)
Moon Valley CC

Mulkins

, Chip
Phoenix,AZ

Nadkarni

, Arsh
Tucson Racquet Club

Nelson

, Krista
Mesa,AZ

Newman

, Hayley
Team SELKIRK

Palmer

, Courtney
Mesa,AZ

Peppo

, William(Bill)
Scottsdale,AZ

Perkins

, Kim
Leisure World Pickleball Club

Persiani

, John(Jp)
Solara Pickleball Club

Petry

, Scott(Skeeter)
Red Mountain

Phanthadeth

, Kham
Phoenix,AZ

Piekarski

, Monica
Tempe,AZ

Pogge

, Dave
Team TOPP/Surprise Pickleball Association

Pojman

, Kevin
Fountain Hills

Porter

, Ryan
Mesa,AZ

Prado

, Luis(Jong)
Glendale,AZ

Prince

, Joe
Seattle,WA

Ramasamy

, Balaji(Samy)
Phoenix,AZ

Ricciardi

, Amy
FTP

Ringeman

, Patti
Pecos Pickleball

Robinson

, Londa
Ahwatukee Pickleball Club

Rodriguez

, Juan
Armour Pickleball

Rohn

, Grady
Encanterra Pickleball Club

Rosas

, Gary
Scottsdale,AZ

Rubertus

, Mark
Silveridge Pickleball Club

Ruhter

, Terri
New River,AZ

Scherer

, Ellen
Scottsdale,AZ

Schutt

, Cindy
Oxford,MI

Seidel

, Alan
Victory Pickleball Club

Shaughnessy

, Leslie(Squirrel)
Trilogy at Power Ranch

Sherick

, Carol
Las Cruces,NM

Simkins

, Lindsey
Tucson,AZ

Smart

, Dave
Westbrook Village Pickleball Club

Smart

, Taylor
Westbrook

Smith

, Jack
Smash Pickleball

Smith

, Mark(Smitty)
CHANDLER,AZ

Sterling

, Marc
Paradise Valley,AZ

Stevenson

, Jeffrey
Encanterra Pickleball Club

Stinson

, Chad
Team Gearbox / Fear The Pickle

Stoddard

, Rick
Mesa,AZ

Stone Jr.

, Jeffrey(J.j.)
Armour Pickleball

Stovall

, Tommy
Paradise Valley,AZ

Sullivan

, Liam
Scottsdale,AZ

Sullivan

, Patrick
Fountain Hills,AZ

Tang

, Nathan
Team Selkirk

Teoni

, Pesa
Saint George

Trefry

, Ryan
Team Electrum - Red Mountain Ranch Country Club

Turner

, Elisha
Other

Valocchi

, Gene
Sunland Springs Village Pickleball Club

Vardy

, Monica
Mesa,AZ

Vlad

, Stephanie
Dave White Park

Walker

, Elliott
Team Gearbox

Warner

, Brett
Scottsdale,AZ

Wells

, Alan
Tempe,AZ

Wells

, Gary
Leisure World Pickleball Club

Wells

, Joseph
Tempe,AZ

Wells

, Makayla
Tempe,AZ

Whalen

, Tim
Victory Pickleball Club

Whitaker

, Julie
SCOTTSDALE,AZ

Wilcox

, Neili
FTP

Wilcox

, Susanna(Lala)
Casa Grande,AZ

Wilkes

, Erin
Mesa,AZ

Willette

, Katheryn(Katie)
Holiday Lion's Fitness Center

Willis

, James
Show low

Willis

, Traci
Show low az Pickleball club

Wilson

, Peter
Mesa,AZ

Witous

, Jennifer
Team Slopes

Wooley

, Marsha
Red Mountain Country Club Tennis and Pickleball

Yamamoto

, Tracey
Apache Junction

Yeager

, Stephen(Levi)
Hypesol

Yeung

, Bruce
Chandler,AZ

Zbinden

, Randy
Team HEAD

Zucco

, Rocky
Tempe,AZ

Zuhl

, Kathleen(Kathy)
Mesa,AZ
Directions
Red Mountain Ranch Country Club
6425 E Teton Cir
Mesa, AZ
-OR-
Then: click the player's name in the list below: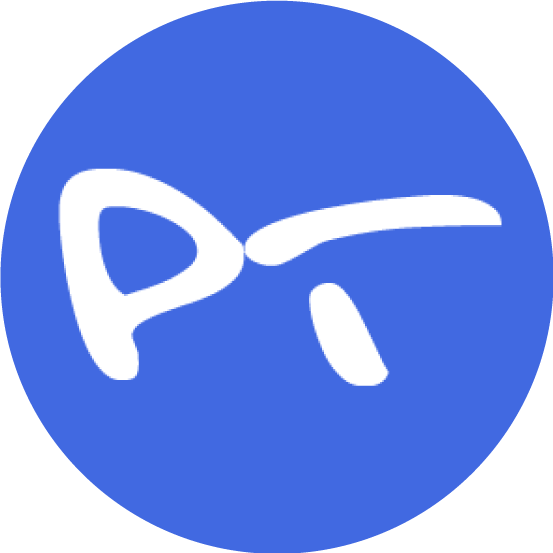 Tournaments
Directors
Copyright Pickleballtournaments. Usage of all site content subject to Privacy Policy.