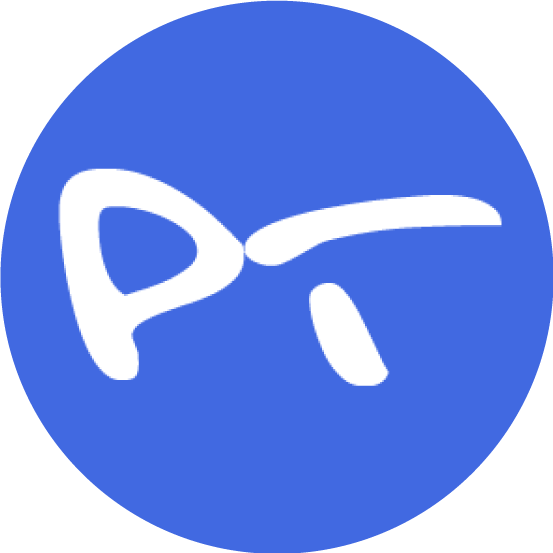 Registration Dates
Open: 03/08/21
Closed: 08/15/21
Tournament Dates
Starts: 08/21/21
Ends: 08/22/21
Cancellation Dates
Cancellation Deadline: 08/15/21
Location
Carefree Racquet Club
1414 JERUSALEM AVE
MERRICK, NY 11566

Registration
Player's age as of: 12/31/21
Minimum Age of Player: 8
Final Registration Deadline: 08/15/21
Tournament Sanctioning: Not Sanctioned
Registration - $30.00
When registering online, online waiver signature is used.
Online payment via PayPal is available. PayPal also allows credit card payments.
Additional Info
Primary Ball: Onix Dura Fast 40 - Yellow
Surface: Deco-Turf
Net: Temporary
Prize Money: 2800
Event Schedule
The following times are the posted event start times. Please report 30 minutes prior to your scheduled start time.
Competition Events
Mixed Doubles 3.5 (2.5 or greater skill levels only) (3.5 or lower skill levels only): Sat 08/21/21
(This is not a sanctioned event)
Price $30.00
- Limited to 16 teams by skill level

Mixed Doubles 4.0 (3.0 or greater skill levels only) (4.0 or lower skill levels only): Sat 08/21/21
(This is not a sanctioned event)
Price $30.00
- Limited to 16 teams by skill level

Mixed Doubles Open ($$$ PRIZE MONEY $$$) (4.5 or greater skill levels only): Sat 08/21/21
(This is not a sanctioned event)
Price $75.00
- Limited to 16 teams by skill level

| | |
| --- | --- |
| | Gold Medal: $800/Team Silver Medal: $400/Team Bronze Medal: $200/Team |
Player List
Ackies

, James
West Hempstead,NY

Acselrod

, David
Other

Adesso

, Doreen
Ronkonkoma,NY

Alicea

, Diane
Newtown,CT

Alvarado

, Yasleen(Mini Lollipop)
Lollipop Club

Arraya

, Juan
www.skullUPaddles.com

Avena

, Francine
WANTAGH,NY

Barretto

, Marco
Tiburon,CA

Becker

, Ricky
Jericho,NY

Bermeo

, Franklin
Arverne,NY

Bieber-Ryan

, Sharon
East Northport,NY

Brechner

, Adam
Pickleball Mania Ithaca

Brechner

, Andrew
Pickleball Mania Ithaca

Bristol

, Jen
,NH

Britt

, Sunil(Sunny)
Jericho,NY

Brown

, Kevin
Tarrytown,NY

Bruce

, Edward
New York,NY

Bruce

, Ted
New York,NY

Burton

, Kevin
West BabylonWest,NY

Burton

, William
North Babylon,NY

Burus

, Sven(Svendjo)
Essex Fells Country Club

Cabieses

, Hercilio
Team Engage

Calderone

, Phil
Commack,NY

Calzone

, Fred
Lindenhurst,NY

Cameron

, Amy(Ame)
Wilkes-Barre

Carolan

, Joseph
NEPA Pickleball

Cattabiani

, Rino(The assassin)
Pickle N Par

Chang

, Teresa
Ridgefield Pickleball

Charity

, Megan
Team Onix

Chen

, Jeanette
Weston Field Club

Chen

, Michael
Weston Field Club

Cooper

, Annica
Team HEAD

Cozzoli

, Joseph(Diet Pepsi)
Brooklyn,NY

Cressent

, Tina
White Plains,NY

Cunningham

, Madeline(Maddie)
Pickle N Par

Cussen

, Michael
Pearl River,NY

Daffara

, Deborah(Debbie)
Pickle N Par

DeMasi

, Brian
Glen Cove,NY

Devincenzo

, Thomas(Tom)
Pt Jefferson Station,NY

Devjani

, Basant
MELVILLE,NY

Dimon

, Charles
Somersworth,NH

Domoracki

, Christie
Turner Hill

Drum

, Debbie
Pickle and Par

Essani

, Faraz
Plainview,NY

Estes

, Ray
West Point,NY

Fajans

, Brian
Other

Faletto

, Bruno
Saint Leo,FL

Ferland

, Kathleen
Salvation Army-East northport

Filippov

, Max(The Hammer)
Team Gearbox

Fisher

, Sasha
Vermont Pickleball

Fitzsimmons

, Allen(AJ)
Belchertown,MA

Flanagan

, Caitlin
New York,NY

Fogel

, Mark
Sweethollow pickleball

Forsythe

, Erik
Pickle N Par

Franzese

, Ralph
East Meadow

Fudim

, Lindsay
Babylon,NY

Gargagliano

, Matthew(Gags)
Ronkonkoma,NY

Gebert

, Gordon(Slam Master)
Mount Vernon,NY

Giovi

, Robert(Rob)
Bethpage,NY

Goldberg

, Johnny
Other

Goldstein

, Brandon
Randolph Pickleball Center

Grangeiro

, Marco
Knickerbocker CC

Gray

, Deborah
Glen Cove,NY

Greenberg

, Jack
Syosset,NY

Griffin

, Andrew
New York,NY

Griffin

, William
Brooklyn,NY

Gross

, Lisa
Pickle n Par

Halahan

, Jean
Washingtonville,NY

Handelman

, Eric
Pickle N Par

Happes

, Sandra(Sandi)
Pickle n Par

Harrington

, Michael(Broadway Mike)
Pickle N Par

Hart

, Jeanne
Garden City,NY

Heim

, Roseann
GAMMA

Humphreys

, Chris
Pound Ridge Tennis Club

Innes

, Mark
Glen Ridge Country Club

Jacobs

, Mark
Garrison,NY

Jaycox

, Beverly
East Islip,NY

Jaycox

, Steve
East Islip,NY

Kaplan

, Alan
Merrick,NY

Kiro

, Lynn
Bloomfield,NJ

Koster

, Danielle
Pickle n par

Krawczyk

, Susan
Pickle n par

Krishnaswamy

, Shiv
Team Diadem

LaCorte

, Andrew
Pickle N Par

Leavey

, Midge
Patchogue,NY

Levy

, Paul
Westport,CT

LoConte

, Geoff
Mamaroneck,NY

Lum

, Tina
PB365

Mabred

, Alex
Kingston,NY

Malinow

, Gerald(Gerry)
Dix Hills,NY

Markelz

, Barbara(Barb)
Fairfield, CT

Maronski

, Krysti
Other

Martone

, Mary
Glen Head,NY

Mazzullo

, Philip(Phil)
Bethpage,NY

Mba

, Tita
Round Hill

McCracken

, Tanner
Mahopac,NY

Mcgraw

, Jennifer
Pickle N Par

Melville

, Sharon
Syosset,NY

Morales

, Andy
Ronkonkoma,NY

Nasuti

, Justin
Bellmore,NY

Northrup

, Gregory
Pickle N Par

Nover

, Daniel
Bayside,NY

Nussbaum

, Hr
Green Valley, PA

Osses-Konig

, Felipe
Bedford Hills,NY

Osterhout

, Brandon(Oster)
Woodhill Picklers

Ostrowski

, Joanna
Garden city,NY

Ouellette

, Christopher(Chris)
Team Engage

Paredes

, Eric(El maestro)
Long Beach

Parsons

, Mark
Weston,CT

Peskin

, Eric
,NY

Petras

, Jaret
,NY

Powell

, Robert
South Jersey Pickleball

Prete

, Regina
Smithtown,NY

Pryputniewicz

, Chris
Other

Razi

, Ubaid
Lansdale, PA

Read

, Austin
New Canaan,CT

Reilly

, Debbie
Great American Pickleball Club

Reinoso

, Pilar
Flushing,NY

Riccio

, Charles
New Rochelle NY,NY

Rigby

, Michael
kent count parks and recreation

Rigby

, Robin
Kent County Parks and Recreation

Ritter

, Andrew
Pickle N Par

Ritter

, Ryan(Ryd0gg)
Pickle N Par

Rivera

, Edgar
New York,NY

Roberto

, Jimmy
Pickle N Par

Rogers

, Michael
Old Bethpage,NY

Romero

, Ricardo
long island pickleball club

Sapir

, Joanna
Bellmore,NY

Sarni

, Vito
Other

Schad

, Connor
Dix Hills,NY

Sciacca

, Frank
Flawless Pickleball

Sciacca

, Jake
Deer Park,NY

Shpiz

, Grace
Larchmont,NY

Simpson

, Don
Sayville,NY

Sommer

, Lisa
Larchmont,NY

Stone

, Nicholas
Smithtown,NY

Streigold

, Wendy
FREEPORT,NY

Struzzieri

, Donna
PNP

Struzzieri

, Julie
PNP

Theroux

, Denise
Long Island Pickleball, Pickle N Par

Tresgallo

, Fred
Premier Athletic Club

Troy

, Adam
Seaford,NY

Walsh

, Martin(Marty)
Brooklyn

Whaley

, Joe
Lindenhurst,NY

Wheeler

, Jeffrey
Pickle and Par

Willmont

, Karen
Bohemia,NY

Wilson

, Paul
east rockaway,NY

Xu

, Lisa
South Jersey Pickleball

Young

, Gloria(Glory)
Port Washington,NY
Cancellation Policy
Please note there will be no refunds after 8/1/21
Directions
Carefree Racquet Club
1414 JERUSALEM AVE
MERRICK, NY
Format
All Tournaments will be double elimination with a "come around" format
Juan Arraya / Patricio Misitrano
Tournament Director
-OR-
Then: click the player's name in the list below:
Tournament Sponsors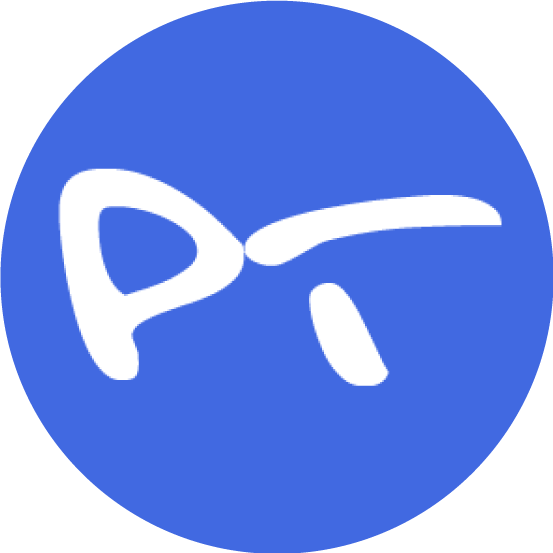 Tournaments
Directors
Copyright Pickleballtournaments. Usage of all site content subject to Privacy Policy.