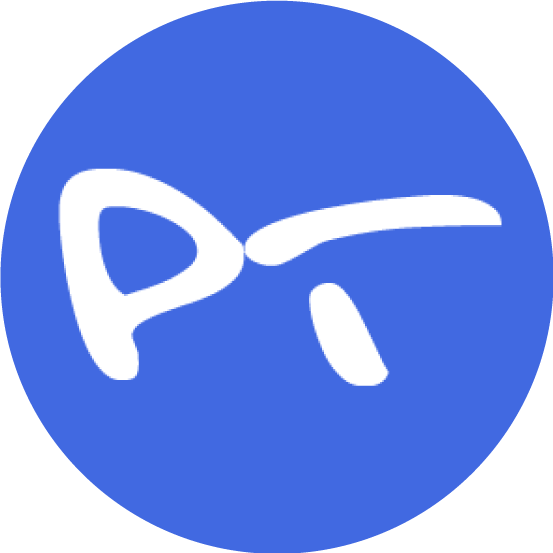 WARNING: SOME EVENTS ARE FULL. Click "Competition Events" for more information.
Registration Dates
Open: 07/07/21
Closed: 09/19/21
Tournament Dates
Starts: 09/19/21
Ends: 09/19/21
Cancellation Dates
Cancellation Deadline: 08/15/21
Location
Siegel JCC
101 Garden of Eden Road
Wilmington, DE 19803

Registration
Final Registration Deadline: 09/19/21
Tournament Sanctioning: Not Sanctioned
Registration - $40.00
Registration includes: Free Shirt
When registering online, online waiver signature is used.
Online payment via PayPal is available. PayPal also allows credit card payments.
Additional Info
Primary Ball: Core Pickleball Outdoor - Neon Green
Surface: Concrete
Outdoor: Y
Tournament Description
The Siegel JCC proudly presents the Pickle Palooza powered by HEAD, featuring round robin play on 10 outdoor courts. 3 levels of die cast medals will be awarded by bracket. Registration includes: dri-fit shirt (Men's and Women's cuts), swag bag, light refreshments, pool pass and door prize tickets. To practice with the tournament ball, order from: www.corepickleballusa.com, save 15% off with promo code: JCCDE15. See "CONTACT" area for all sponsor offers. Brackets may be adjusted/combined at tournament director discretion. RAIN DATE: 09/26/21
Forms
Event Schedule
The following times are the posted event start times. Please report 30 minutes prior to your scheduled start time.
---
Please check in at least 30 minutes before your planned event start time.
---
Competition Events
(All events: $15.00 each)
Mixed Doubles WL (2.5 or greater skill levels only) (5.0 or lower skill levels only): Sun 09/19/21
(by skill level)

Mixed Doubles (2.5 or greater skill levels only) (4.0 or lower skill levels only): Sun 09/19/21 1:00pm
(by skill level)
These groups are full: 3.5,3.0
- Limited to 10 teams by skill level

Women's Doubles (3.0 or greater skill levels only) (4.0 or lower skill levels only): Sun 09/19/21 9:30am
(by skill level)
These groups are full: 3.5
- Limited to 10 teams by skill level

Women's Doubles Wait List (2.5 or greater skill levels only) (5.0 or lower skill levels only): Sun 09/19/21
(by skill level)
(This is not a sanctioned event)

Men's Doubles Wait List (2.5 or greater skill levels only) (5.0 or lower skill levels only): Sun 09/19/21
(by skill level)
(This is not a sanctioned event)

Player List
Albom

, Mark
Siegel JCC

Albom

, Tammy
Siegel JCC

Arteaga

, Juan
Wilmington,DE

Baczkowski

, James
Phoenixville,PA

Bailor

, Kim
Lancaster,PA

Ball

, Gail
Siegel JCC

Barnes

, John(Sean)
Hockessin, Delaware

Barnes

, Mary
Hockessin, DE

Bayko

, Lisa
First State Pickleball

Beach

, Greg
Newtown Square,PA

Bennett

, Alison
Siegel JCC

Bonner

, Ryan
HME Pickleball

Brond

, David(Dave)
Middletown,DE

Brown

, Tina
First State Pickleball

Bucchi

, Mike
charm city pickleball

Bucchi

, Sharon(Sherrie)
Charm City Pickleball

Burek

, Paul
Dinkers

Buttafogo

, Bobby
Wilmington,DE

Cady

, Carol
Joycrest Sports

Cameron

, Amy(Ame)
Wilkes-Barre

Campos

, Vaughn
Weston,CT

Canan

, Steve
West Chester,PA

Cheung

, Kristina
Basking Ridge,NJ

Cheung

, Kwok
Basking Ridge,NJ

Cheung

, Yiu Wah
Basking Ridge,NJ

Chin

, Getty
Basking Ridge,NJ

Chow

, Lucy
West Chester,PA

Cipolla

, Allison
Diamond State Pickleball

Cooper

, Ronald
Spooky Nook, Lancaster, Pa.

Cripps

, Kathleen
Penny Packer CC

Cripps

, Russell
Penny Packer CC

Cummings

, Paul
Wilmington,DE

Dalsey

, Kelly
South Jersey Pickleball

Daniels

, Danielle
Wilmington,DE

Daniels

, Jordan
Wilmington,DE

Davis

, Glenn
Rock Ridge PC

Debbs

, Susan
South Jersey Pickle Ball

Devine

, Eric
HEPB

Devine

, Joe
Hershey Mill Estates, PA

Diksa

, Gail
Wilmington,DE

Dolores

, John
Netpix, Havertown, PA

Dostillio

, Mary Beth(Mb)
Seigel JCC

Dow

, Leonard
Water Tower

Duwell

, Mona
Siegel JCC

Duwell

, Ronald(Ron)
Siegel JCC

Farnesi

, Frank
West Chester,PA

Feinson

, Rob
Siegel JCC

Fiscella

, David
Diamond State Pickleball

Fitzgerald

, Michael(Mike)
Gherkins

Folio

, Marla
Wilmington country club

Forrest

, Janine
Kinetix Tennis Club

Fortmann

, Jordan
Lutherville,MD

Fritzges

, Don
Trucksville,PA

Fry

, Frank
Bellevue Bangers

Fry

, Marcia
Bellevue Bangers

Gallagher

, Mike
Siegel JCC

Gaskill

, John
Wilmington,DE

Gertler

, David
Wilmington,DE

Gin-Lee

, Lillian
Bedminster,NJ

Godshall

, Gregory
LANCASTER,PA

Goldschmidt

, Dick
Garnet Valley Gherkins

Goldstein

, Aaron
JCC Wilmington, DE

Greaney

, Karin
Lake Ariel,PA

Halligan

, Deborah
Diamond State Pickleball Club

Harden

, Marc
South Jersey Pickleball

Harlev

, Ivy
Siegel JCC

Harmon

, Kiadii
Wilmington,DE

Hayes

, Myong
gherkins pickleball, PA

Head

, Bruce
JCC

Horowitz

, Alan
Chadds Ford,PA

Horowitz

, Stacy
Chadds Ford,PA

Hung

, Cassandra
West Chester,PA

Hung

, Meredith
Gherkins

Jabbour

, Charles
Wilmington,DE

King

, Cheryl
Diamond State Pickleball

Klosowski

, Jeffery
Long Beach Island, NJ

Kost

, Susanne(Sue)
Siegel JCC

Krehely

, Brad
Cary,NC

Krehely

, Robert(Rob)
Wilkes-Barre Family YMCA

Lantieri

, Joseph
Diamond State Pickleb Club DE

Lavy

, David
Chatham Center Court

Lecates

, Chad
Seaford,DE

Lessner

, Marty
Wilmington,DE

Levithan

, Greg
Wilmington,DE

Lipson

, Gary
Siegel JCC

Lobben

, Eric
Glen Head,NY

Lobben

, Maria
Glen Head,NY

Lyons

, Kevin
West Chester,PA

Marcozzi

, Chris
West Chester,PA

May

, Gonzalo(Gonz)
Veterans Memorial Park SC

McBride

, Edward(Ed)
JCC Wilmington

McCloskey

, Greg
West Chester,PA

Mccomsey

, Michael
Coatesville,PA

McNaney

, Mark
York,PA

Meale

, Nick
Williamsport,PA

Menon

, Prasanth (Matt)
JCC

Miller

, Alexander(Mill)
Hepc

Mirmelstein

, Joel
Wilmington De

Mo

, Rebekah
Wilmington,DE

Morgan

, Myra
Fairport,NY

Morrison

, Greg
Landenberg,PA

Newton

, Andrew
West Chester,PA

ONeal

, Heather
Laurel,DE

Pagnanelli

, Sherri
marlboro,NJ

Pesansky

, Becky
Joycrest Sports, Elmira, NY

Peterson

, Brent
Towson,MD

Piredda

, Gloria(Glo)
Central PA Pickleball Lovers

Porter

, Laurie
YMCA of the Chesapeake

Reed

, Jay
Lewisburg,PA

Rigby

, Michael
kent count parks and recreation

Rigby

, Robin
Kent County Parks and Recreation

Rolon-Dow

, Rosalie(Rosa)
Philadelphia Watertower Pickleball

Ropp

, Peggy
Landenberg, PA

Rosenberg

, Max
Wilmington,DE

Rudegeair

, Courtney
,PA

Sachs

, Michael
Wilmington,DE

Sachs

, Robin
Wilmington,DE

Salley

, Tom (Sal)
Charm City PB (Baltimore)

Saltzman

, Steven
JCC

Sanderson

, Colleen
Siegel JCC

Saunders

, Chris
Woodhaven Country CLub

Schwarz

, Liam
Siegel JCC

Spilker

, Lora
Carmel Racquet Club

Stahl

, Brandon
WILMINGTON,DE

Stark

, Jamie
Wilmington,DE

Stark

, Len
Wilmington,DE

Swain

, Taylor
Laurel,DE

Taylor

, Audy
Wilmington country club

Thibault

, Viera
West Chester,PA

Thornton

, Robert(Rob)
Lewes,DE

Tillman

, William(Bill)
Lincroft,NJ

Toney Jr

, Leander(Leander)
Lancaster,PA

Tornek

, Scott
Seigal JCC

Torreon

, Barbara
Annapolis Pickleball Club

Torreon

, Ben
Annapolis Pickleball Club

Tramontana

, Thomas
Hamilton,NJ

Tucker

, Dan
Diamond State Pickleball Club

Varani

, Peg
Kinetix Tennis Club

Vernon

, Sean
Hockessin,DE

Wagman

, Mark
Wilmington,DE

Warfel

, Beth
Wheatland Pickleball Club

Watjen

, Linda
Diamond State Pickleball

Webb

, Lara
South Jersey Pickleball

Weiss

, Ginger
Siegel JCC

Whaler

, Sandra(Sandy)
Harford County Rec at Edgewood

Williams

, Marti
Diamond State Pickleball Club

Wolfe

, Bernie
Other

Wright

, Taylor
Yardville,NJ

Yeager

, David
Siegel JCC

Yeager

, Julie
Wilmington,DE

Zapf

, Joe
Downingtown,PA

Zutz-Cummings

, Diane
Wilmington,DE
Food
Food & Beverages:
- Water & light snacks will be provided (while supplies last)
- Players are encouraged to carry their own water & snacks
Visit our on campus sponsor Wawa for extra drinks and snacks!
Lodging / Accommodations
We're proud to have Homewood Suites as our lodging partner. They are offering a discounted rate of $190 (a $56 savings from their regular rate of $246) for our tournament weekend.
Make your reservation via the internet www.wilminqton.homewoodsuites.com OR directly with the Hotel Reservation Department by calling their toll-free number 1-800-HILTONS or locally 302-479-2000. Please request the group rate for the "Pickleball Palooza Tournament" or use the code: PPT.
Their address and number are: Homewood Suites by Hilton Wilmington-Brandywine Valley 350 Rocky Run Pkwy Wilmington, Delaware 19803, USA 302-479-2000
Other Registration Info
Please register at your normal 'recreational play level or play "up" to the higher partner's level. DO NOT PLAY "DOWN". If you've been gold medaling in several tournaments this year or imedallwd at all in 1 regional tournament, please register in the next bracket up. This tournament will give you an opportunity to see how you fair in a higher bracket and ensure a really fun experience for all athletes.
If you've never played in a tournament before and/or are newer to pickleball, please register at 2.5 or 3.0. Tournament play is different for many reasons and this will give you an opportunity to see the differences while still enjoying the experience.
Players are not confirmed in the tournament until they have paid and have a registered and paid partner. Once an event is filled, players will be placed on a wait list. Please also be sure your proifle is COMPLETE including your e-mail, shirt size, cell number where you may be reached on the day of the event, allow you to recieve important event notification indicating match and court location.
We will give everyone who registers a week to finish paying/partnering/registering. If you are not complete in a week you'll go to the waitlist. Players on the waitlist will move up and they will have a week to partner/pay/register etc. We will work to have ALL brackets be of meaningful size rather than allow one event to dominate, as per USAPA guidance. We will work to clear the waitlist as soon as possible so you can make travel plans. We will notify players if they have cleared the waitlist.
If you pay and do not clear the waitlist, you will be fully refunded.
If brackets are combined, medals will only be awarded within that bracket. They will not be split out by registration skill level.
Cancellation Policy
Please promptly communicate any changes.
No REFUNDS will be issued after September 1, 2021 (unless a replacement partner is found).
You may switch partners up until and including the day of the event. New partners will need to pay the registration fee and original partner will be refunded (less a $10 processing fee) in the same manner in which they paid.
Medical Exceptions: Documentation must be emailed to the Tournament Director at: amecameron@hotmail.com
Directions
Siegel JCC
101 Garden of Eden Road
Wilmington, DE
Format
- Round Robin play.
- Brackets may be condensed based upon number of teams registered and at the Tournament Director's discretion.
- Medals will be awarded to 1st, 2nd & 3rd place teams in each event (Only 3 medals will be awarded in the event of combined brackets).
- Everyone is eligable to win door prizes donated by the tournament sponsors
This is an outdoor tournament. If weather is a factor, we will do all we can to play matches including adjusting play format.
RAIN DATE: 09/26/21
FREE AIRFeet Zipper Pull to 1st 50 Registrants!
SPONSOR DISCOUNTS
HEAD: 20% OFF Paddle retail (as shown on pickleballcentral.com) when ordered through amecameron@hotmail.com
AIRFeet: 20% OFF from www.myairfeet.com Use Promo Code: Ame20 See product video @: https://goo.gl/dJnuU6 and product catalog: https://anyflip.com/twxrp/svlm/
Hydrant: 30% OFF first order from www.drinkhydrant.com Use Promo Code: AME30
CORE Ball: 15% OFF from www.corepickleballusa.com Use Promo Code: JCCDE15
Original Hemp: 25% OFF from www.originalhemp.com Use Promo Code: PicklePlay25
PicklePlay App: FREE DOWNLOAD and profile set up. Find courts and players across the US
Homewood Suites: Save $56 off regular weekend rate. Book your room: 302-479-2000
Tournament Director: Ame Cameron (aka: pinkpickleballl princess): 570-815-9698 or amecameron@hotmail.com
Tournament Owner: Mona Duwell, COO, Siegel JCC
-OR-
Then: click the player's name in the list below:
Tournament Sponsors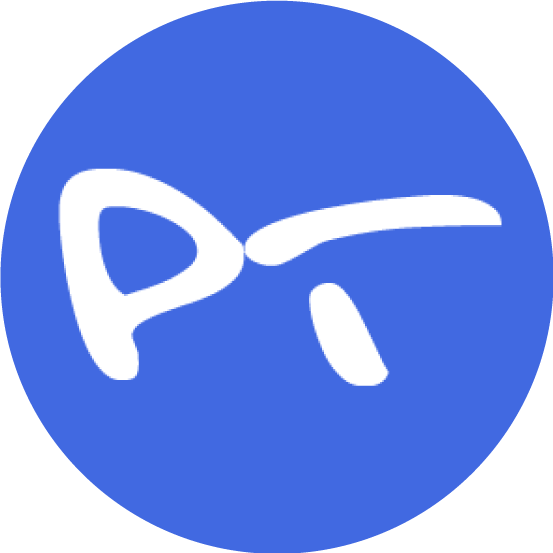 Tournaments
Directors
Copyright Pickleballtournaments. Usage of all site content subject to Privacy Policy.