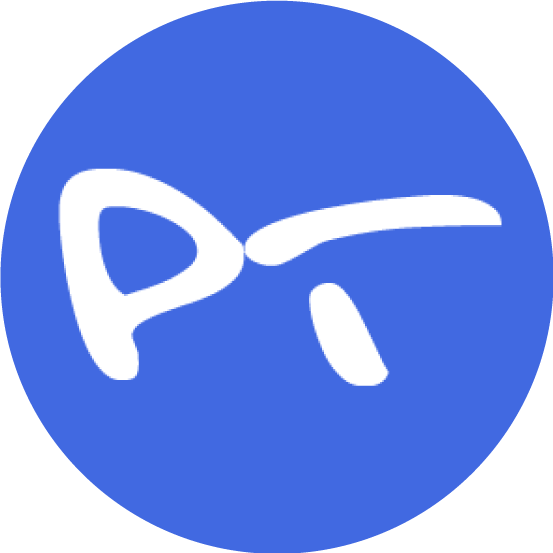 WARNING: SOME EVENTS ARE FULL. Click "Competition Events" for more information.
Registration Dates
Open: 12/09/21
Closed: 01/26/22
Tournament Dates
Starts: 02/01/22
Ends: 02/03/22
Cancellation Dates
Cancellation Deadline: 01/26/22
Location
Venture Out at Mesa RV Resort
5001 E. Main St #561
Mesa, AZ 85205

Registration
Player's age as of: 12/31/22
Minimum Age of Player: 50
Final Registration Deadline (Received by): 01/26/22
Membership required as of: 02/04/22


Tournament Sanctioning: Sanctioned - Full
Registration, Ages: 50+,65+ - $40.00
When registering online, online waiver signature is used.
Online Registration ONLY. No paper forms.
Online payment via PayPal is available. PayPal also allows credit card payments.
Additional Info
Primary Ball: Onix Dura Fast 40
Surface: Concrete
Outdoor: Y
Event Schedule
Login Required
In order to enhance security and data privacy, an account is required to access this information. By creating an account and accessing information on PickleballTournaments.com you agree to abide by these Terms of Use.
Log In or Sign Up
Competition Events
Login Required
In order to enhance security and data privacy, an account is required to access this information. By creating an account and accessing information on PickleballTournaments.com you agree to abide by these Terms of Use.
Log In or Sign Up
Player List
Login Required
In order to enhance security and data privacy, an account is required to access this information. By creating an account and accessing information on PickleballTournaments.com you agree to abide by these Terms of Use.
Log In or Sign Up
Event Player List
Login Required
In order to enhance security and data privacy, an account is required to access this information. By creating an account and accessing information on PickleballTournaments.com you agree to abide by these Terms of Use.
Log In or Sign Up
VENTURE OUT ALL CITY TOURNAMENT
FEBRUARY 1-3, 2022
WOMENS, MIXED AND MENS DOUBLES EVENTS
DOUBLE ELIMINATION AGE/SKILL
SKILL 3.0 TO 5.0
AGE 50+ (50-64), 65+ (65 AND UP)
DUE TO COVID-19, THE VENTURE OUT BOARD OF DIRECTORS IS ALLOWING THIS TOURNAMENT TO BE HELD AT VENTURE OUT OF MESA, INC. UNDER THE FOLLOWING GUIDELINES:
1. ALL PLAYERS, GUESTS AND VENDORS ATTENDING THIS TOURNAMENT ARE STRONGLY ENCOURAGED TO BE FULLY VACCINATED (14 DAYS PAST THE FINAL VACCINATION SHOT) OR TO HAVE HAD A NEGATIVE COVID-19 TEST WITHIN 72 HOURS OF THE DAY OF THE EVENT.
2. ALL PLAYERS MUST SIGN THE USAPA COVID-19 WAIVER AS PER SANCTIONING GUIDELINES. THIS WAIVER WILL BE PART OF YOUR ADMINISTRATION PROCESS.
3. MASKS ARE STRONGLY ENCOURAGED IN CROWDED OUTDOOR SETTINGS FOR ACTIVITIES WITH CLOSE CONTACT WITH OTHERS WHO ARE NOT FULLY VACCINATED.
4. VENTURE OUT AT MESA, INC. RESERVES THE RIGHT TO MODIFY, DELETE OR CHANGE THESE REQUIREMENTS AT ANY TIME DUE TO CHANGING CONDITIONS.
MUST BE A USAPA MEMBER THROUGH FEB. 4, 2022
NEON DURA FAST 40 WILL BE THE TOURNAMENT BALL
REGISTRATION OPEN
DECEMBER 9, 2021 - 12 Noon, AZ Time
Attention Players: When registering make sure you list your cell phone nunber as we will be using text messages to alert you when your playing and what court you will be on.
GENERAL TOURNAMENT SCHEDULE
| | |
| --- | --- |
| TUESDAY, FEBRUARY 1, 2022 | WOMENS DOUBLES 50+.65+ (3.0 - 5.0) |
| WEDNESDAY, FEBRUARY 2, 2022 | MIXED DOUBLES 50+,65+ (3.0 - 5.0) |
| THURSDAY, FEBRUARY 3, 2022 | MENS DOUBLES 50+,65+ (3.0 - 5.0) |
| FRIDAY, FEBRUARY 4, 2022 | INCLEMENT WEATHER DAY |
TOURNAMENT DIRECTOR RESERVES THE RIGHT TO DIVIDE AND/OR COMBINE BRACKETS OR CHANGE THE FORMAT BASED ON REGISTRATIONS
CHECK IN
PLEASE CHECK IN AT LEAST 30 MINUTES BEFORE YOUR START TIME. YOUR BRACKET MAY START EARLIER THAN SCHEDULED.
PLAYER FEES
REGISTRATION FEE - $40
EVENT FEES - $10 PER EVENT
CONFIRMATION (PLEASE READ)
A REGISTRATION IS NOT CONSIDERED CONFIRMED UNTIL BOTH PARTNERS ARE COMPLETELY REGISTERED AND FEES ARE PAID. BOTH PARTNERS HAVE TO JANUARY 26, 2022 TO BOTH COMPLETE THE REGISTRATION PROCESS AND PAY, OR THEY WILL BE MOVED TO THE WAIT LIST.
AN EVENT WILL BE CONSIDERED FILLED WHEN PAID/COMPLETED REGISTRATIONS FOR THAT EVENT REACH ESTABLISHED MAXIMUMS
START TIMES WILL BE UPDATED SHORTLY BEFORE THE START OF THE TOURNAMENT
Food
Lunch will be available at the courts from 11AM to 2PM each day of the tournament.
Lodging / Accommodations
There may be RV spots available. Reserve early at 480-832-0200
Other Registration Info
START SCHEDULE
WOMEN'S DOUBLE'S: Tuesday 2/1 - 50+3.0, 3.5 AND 4.5 AND 65+3.5 ALL START AT 8:00 AM

50+ 4.0 START AT 9:00 AM

65+3.0 START AT 11:00 AM

MIXED DOUBLES: Wednesday 2/2 50+3.5, 4.0 AND 65+4.0 START AT 8:00 AM

65+3.5 START AT 9:00 AM

50+3.0 START AT 10:35 AM

65+3.0 START AT 11:10 AM

50+4.5, 5.0 AND 65+4.5 START AT12:10 PM

MEN'S DOUBLES: Thursday 2/3 50+3.5, 4.0 AND 65+3.5 ALL START AT 8:00 AM

50+3.0 AND 65+3.0 ALL START AT 9:35 AM

50+4.5, 5.0 AND 65+4.5 ALL START AT 11:10 AM

In order to complete registration, each Player must:

REGISTER ONLINE

SELECT Event(s)

SIGN waiver

Complete USAPA membership

make PAYMENT via PayPal
You must use PayPal to pay online:

If you do not have a PayPal account, you can use your credit card to pay.

You do not need to have an account with PayPal in order to use their service.
Your registration is not complete until you are a USAPA member, payment is received, your waiver is signed and you have a paid registered partner

Fees are to be paid when you register. Players are not confirmed into the tournament until they have paid and have a paid registered partner. Players registering without partners will have until

January 26th

to pay and have a paid registered partner. Paid players with paid registered partners will take priority. Once an event is filled, players without partners and/or not paid will be placed on a waitlist. Therefore, if you registered without a partner and do not have a paid registered partner by January 26th and that event fills, you will be moved to waitlist status.
Check-in and warm up begins at

7:00 AM

each day. Opening Ceremonies begin at

7:45 AM

each day.
First skill level of the day starts promptly at

8:00 AM

.
Please check in a minimum of

15 minutes

prior to your start time and be ready to play.
TEST MESSAGES/COURT ASSIGNMENTS

VERY IMPORTANT - PLEASE BRING YOUR MOBILE PHONE TO THE TOURNAMENT.

Please ensure your text message number is in pickleballtournaments.com. Please verify and test prior to check in. You MUST have your phone with you on-site as court assignments will be sent via text message. You will get messages announcing the start of your bracket (ie. GET READY) and then your court assignment as your match is assigned to a court.

Please make sure your text message number is correct in your pickleballtournaments.com profile. Here are instructions on how to set up and test.

Go to PickleballTournaments.com
Log in using your user id/password
Click the Update Profile button
Click the Next button until you get to the screen where the Text Number field is
Enter your mobile number
Continue to click the Next button until you get to the very end
Click the Save button.
From the main Profile Menu, Click on Test Text Message. If your number is set up correctly, you will receive a test text message.

YOU MAY WISH TO BRING A CHARGER - WE DO NOT HAVE CHARGING STATIONS ON SITE.
Cancellation Policy
Cancellation deadline
Jan 26, 2022
.

Players withdrawing from the Tournament prior to Jan 26, 2022 will be subject to a $10.00 Admin Fee. No refunds given after Jan 26, 2022.
Directions
Venture Out at Mesa 5001 E Main St Mesa, AZ 85205
From the North - Red Mt Freeway (202) - Exit 20 onto N. Greenfield Road for 5.7 miles (9.2 km) - Left onto Main Street (East Apache Trail) for .75 miles (1.2 km) - Arrive at Venture Out 5001 E. Main Street
From the South - Superstition Hwy (60) - Exit 186 onto Higley Rd North for 3.1 miles (5 km) - Left onto Main Street (Apache Trail) for .25 miles (0.4 km) Arrive at Venture Out 5001 E. Main Street
Format
Double Elimination skill tournament.

Dura Fast 40 Ball will be used for this tournament.

If there are less than four teams in a category, they may be canceled or combined with another group.

This tournament will have a limited number of players.

Events will be played in accordance with the International Federation of Pickleball Official Tournament Rulebook in effect at the time of the tournament.

Only equipment approved by the USAPA will be allowed.

Teams must play at the skill level of the highest rated player
Volunteer
We are a 3 day tournament and often are looking for Referees and Linespeople to help out. If you are available, please let us know at the check-in desk.
Find Player
Login Required
In order to enhance security and data privacy, an account is required to access this information. By creating an account and accessing information on PickleballTournaments.com you agree to abide by these Terms of Use.
Log In or Sign Up
Tournament Sponsors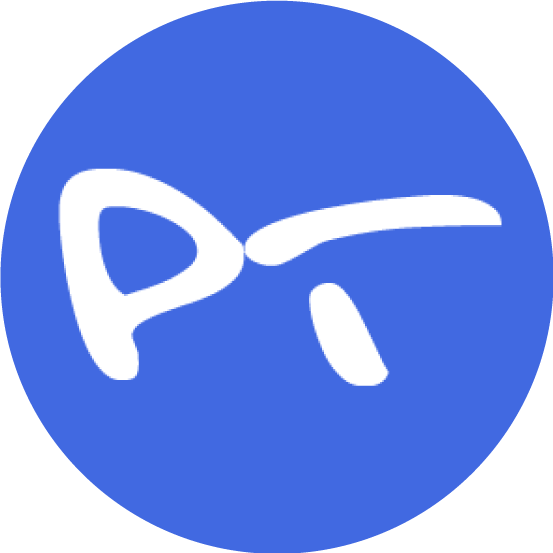 Tournaments
Directors
Copyright Pickleballtournaments. Usage of all site content subject to Privacy Policy.