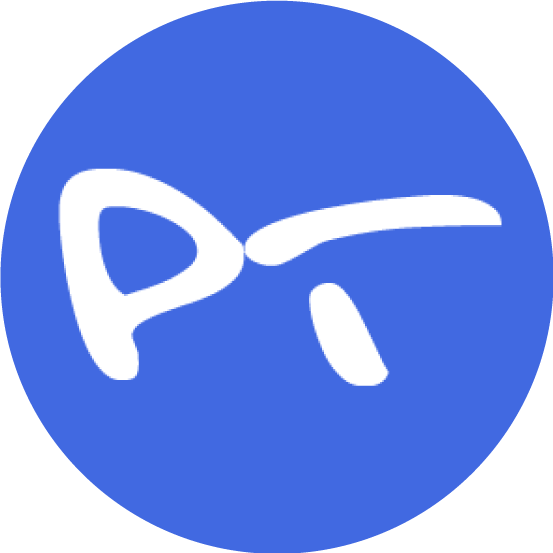 Registration Dates
Open: 11/06/21
Closed: 01/08/22
Tournament Dates
Starts: 01/15/22
Ends: 01/15/22
Cancellation Dates
Cancellation Deadline: 01/08/22
Location
1000 April Sound Blvd
Montgomery, TX 77356

Registration
Player's age as of: 01/14/22
Minimum Age of Player: 13
Early Registration Deadline (Registered by): 12/01/21
Final Registration Deadline (Registered by): 01/08/22
Note: Tournament has a no refund policy
Tournament Sanctioning: Not Sanctioned
Registration - $45.00
Early Registration - Deadline: 12/01/21 - $35.00
When registering online, online waiver signature is used.
Online payment via PayPal is available. PayPal also allows credit card payments.
Additional Info
Surface: Concrete
Net: Temporary
Outdoor: Yes-Covered
Tournament Description
The "Lake Conroe 2.0 presented by WealthEO is a non-sanctioned tournament designed to bring early stage 1.5-2.5 rated players into an informal. fun, yet organized tournament setting. We will have sponsored give-away items along with a lunch provided by April Sound. Prior to the days events we will have a short 20 minute players clinic on strategy and pickleball rules. This will be a fun event to get players comfortable playing in a tournament setting and to meet new and exciting people. With eight covered courts this tournament will proceed rain or shine. The fee is $45 per player.
Forms
Event Schedule
The following times are the posted event start times. Please report 30 minutes prior to your scheduled start time.
---
Schedule of Events for "Lake Conroe 2.0 presented by WealthEO"
8:00-9:30am - Check-In
9:30am-9:45am - Players Clinic on Court 12 (Outside)
9:45-10am - Warmup
10am-2pm - Tournament Play
---
Competition Events
(All events are included in registration fee)
Open Doubles: Sat 01/15/22 10:00am
(This is not a sanctioned event)

| | |
| --- | --- |
| | The Lake Conroe 2.0 is an Open Doubles tournament for beginners to enjoy a relaxed and fun environment. The format will include any type of doubles team to enter; Mens Doubles, Womens Doubles, or Mixed are welcome to play together in a round robin format with single games to 15, win by two. Depending on the groups entered we will segregate the courts through age and/or gender. This tournament is designed for beginning players rated from 1.0 to 2.5. Proceeds will go towards our 2022 charity TRELS Home for Children. Tournament fees of $45 are per player. |
Player List
Abrant

, Sandy
April Sound

Alvis

, Debbie
The Woodlands,TX

Bailey

, Anthony(Tony)
April Sound

Bailey

, Stephanie
Montgomery,TX

Baldwin

, Susan
April Sound

Bastidas

, Jessica
Montgomery,TX

Brown

, Christopher
Baytown,TX

Burnett

, Ashley
Conroe,TX

Burnett

, Daniel
Conroe,TX

Calzado

, Diane
Houston,TX

Campbell

, Janet
Deer Park,TX

Cantu

, Victor
Deer Park,TX

Cardenas

, Neil
MISSOURI CITY,TX

Carsten

, Charles(Jake)
Del Rio,TX

Castle

, Candy
Montgomery,TX

Cini

, Deborah
Sugar Land,TX

Cisneros

, John
Conroe,TX

Conroy

, Brandy
LaPorte,TX

Corcoran

, Barbara(Barb)
New Waverly,TX

Dallam

, Thomas
Richmond,TX

Dammel

, Carl
Houston,TX

Davis

, Derek
Walden on Lake Conroe

Davis

, Kathi
Houston,TX

Dieudonne

, Frank
Sugar Land,TX

Dieudonne

, Loretta
Sugar Land,TX

Doize

, Jodie
Houston,TX

Doss

, Sherri
Carrollton Parks and Rec

Duncan

, Gail
Greater Houston PB

Duncan

, Gail
Greater Houston PB

Durbin

, Gaye
Sugar Land,TX

Evans

, Smedley(Smed)
Richmond,TX

Evans

, Yvonne
Richmond,TX

Fergurson

, Caine
Candy Cane

Guy

, Leona
Spring,TX

Hartman

, Laura
Richmond,TX

Hines

, Dirusha
Katy,TX

Irving

, Christopher
Missouri City Tennis & Rec

James

, Joseph(Todd)
April Sound, Montgomery, Tx.

James

, Robyn
April Sound

Keeler

, Donald(Don)
Bentwater Country Club

Kratzer

, Brady
Baytown,TX

Lamarra

, Christine
Houston,TX

Leal

, Christina(Chris)
Brenham Pickleball Club

Lootens

, Tim
Black Hawk

Lopez

, Barbie
Deer Park,TX

Lyles

, Becky
SPRING,TX

Lyles

, Kenny
Spring,TX

Lynch

, Regina
Houston,TX

Lynn

, Lily
Austin,TX

Miller

, Scott
Missouri City,TX

Milliard

, Michelle
Del Webb Sweetgrass

Mills

, Austin
Missouri City,TX

Mladineo

, Diane
The Woodlands,TX

Mladineo

, Fernando
The Woodlands,TX

Molnari

, Winn
Montgomery,TX

Morris

, William(Art)
Walden Racquet Club

Murray

, Fred
Austin,TX

Mushovic

, Tanya
Other

Neal

, Cleon
Pasadena,TX

Oehl

, Jackson
Houston,TX

Oehl

, Mark
Houston,TX

Olson

, Nancy
Sugar Land,TX

Olson

, Pete
Sugar Land,TX

Pack

, Erica(Wolf)
April Sound

Perkins

, Misty
Montgomery,TX

Pickett

, Corinne
Houston,TX

Prater

, Penny
Woodlands Country Club

Ramsey

, Jennifer
Black Hawk Country Club

Rudd

, Elizabeth
Katy,TX

Russell

, Carol
Pickleball Iowa

Russell

, Norm
Pickleball Iowa

Shields

, Damon
New Waverly,TX

Shields

, Randy
Woodville,TX

Spatz

, Edward
spring,TX

Stephens

, Christopher
Missouri City,TX

Stephens

, Christy
Missouri City,TX

Taylor

, Cynthia
Richmond,TX

VanBuren

, Terri
Richmond,TX

Veader

, Leslie
Del Webb Sweetgrass, Richmond, TX

Wagner

, Sylvia
Del Webb Sweetgrass, Richmond TX

Ward

, Doris
Walden

Ward

, Gary
Walden

Wariner

, Adam
The Woodlands

Wariner

, Diana
The Woodlands

Williams

, Adria
Sugar Land Pickleball

Wurdeman

, Todd
Cypresses,TX

Zogg

, Judy
Missouri City,TX
The "Lake Conroe 2.0 for Beginners presented by WealthEO" tournament is designed for new pickleball players (1.0-2.5 rated) wanting to enjoy a relaxed environmnet with a sprinkleo of competition. All players are expected to know the rules of pickleball and to bring their own paddle, balls will be provided for tournament play.
We will have a short clinic to begin the day on pickleball strategy, picking the right paddle, and new rule changes for 2022.
With eight covered courts their will be no weather cancellations for this event.
Schedule of Event:
8am-9:30: Checkin
9:30-9:45: Short Clinic on new rules and strategy
10am-2pm: Open Doubles Competition
2pm: Medal Presentation
Food
A light lunch will be provided by April Sound Country Club. Lunches provided in the past have included grilled hot dogs/hamburgers, BLT wraps, Chicken Ceaser wraps. Chips and a drink will be included in with your luch.
No outside food or alcoholic drinks are permitted in the tennis facility. Beer is available for purchase in the proshop.
Lodging / Accommodations
We have negotiated rates through IHG Hotel Properties by using this link: https://bit.ly/Tournamant_Room_Discounts_IHG
Here are some hotels closest to April Sound located on Hwy 105 in Montgomery, Tx.
1. Super 8 by Wyndum Montgomery $68
2. Best Western Lake Conroe $98

These are both located about 0.2 miles from the April Sound entrance.

There is also the Margaritaville Lake Resort in Walden which is close by watercraft and about a 15 minute drive ($167 listed). Great place to stay, a ton of fun with restaurants, bars, etc.
Cancellation Policy
This tournament venue has eight covered courts and eight open-air courts and will proceed rain or shine. There will be no refunds for inclement weather.

If a player needs to withdraw or cancel their paid registration by our cancellation deadline of January 8 they will receive a voucher in the amount of their registration fee to be used at a future "Lake Conroe" tournament hosted by JTJ Media.
Directions
The entrance to April Sound can be accessed off Hwy 105 W at 1000 April Sound Blvd, Montgomery, Tx., 77356.
Address of April Sound Tennis Facility: 1418 April Villas, Montgomery, Tx., 77356
GPS Coordinates for April Sound Tennis Facility: 30.3726, -95.6134
Format
The format for the tournament will most likely be round robin pool play, segragated by courts, with a second round single elimination tournament of 16 teams.
3-4 teams per court for round robin, whoever wins their respective court will move onto the single elimination round.
For more information on the tournament contact Todd James at "JamesTJames@me.com".
-OR-
Then: click the player's name in the list below:
Tournament Sponsors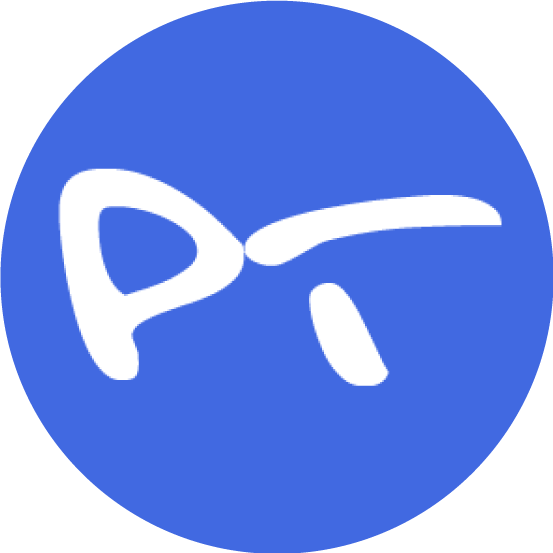 Tournaments
Directors
Copyright Pickleballtournaments. Usage of all site content subject to Privacy Policy.