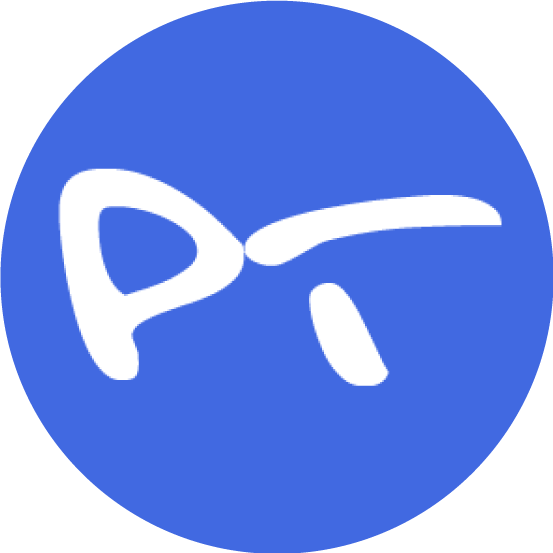 Registration Dates
Open: 01/15/22
Closed: 04/06/22
Tournament Dates
Starts: 05/12/22
Ends: 05/15/22
Cancellation Dates
Cancellation Deadline: 05/05/22
Location
Lighthouse Oceanfront Resort and Tennis/Pickleball Center
12417 Pacific Way
Long Beach, WA 98631

Registration
Player's age as of: 12/31/22
Minimum Age of Player: 13
Early Registration Deadline: 03/12/22
Final Registration Deadline: 04/06/22
Tournament Sanctioning: Not Sanctioned
Registration - $55.00
Early Registration - Deadline: 03/12/22 - $45.00
Registration includes: Free Shirt
When registering online, online waiver signature is used.
Online payment via PayPal is available. PayPal also allows credit card payments.
Additional Info
Primary Ball: Onix Dura Fast 40
Surface: Asphalt
Net: Temporary
Tournament Description
**REGISTRATION HAS BEEN SUSPENDED EARLY DUE TO HIGH DEMAND--THANK YOU PLAYERS!**
Event Schedule
The following times are the posted event start times. Please report 30 minutes prior to your scheduled start time.
---
THURSDAY – MIXED DOUBLES 60+
9:00a 3.0 and 4.0
12:30a 3.5
FRIDAY – WOMENS DOUBLES
8:00a 3.5
11:00a 3.0
1:00p 4.0
2:00p 4.5
SATURDAY – MIXED DOUBLES
8:00a 3.0
11:00a 3.5
2:00p 4.5 and 5.0
5:00p 4.0
SUNDAY – MENS DOUBLES
8:00a 3.0 and 3.5
11:00a 4.0
1:30p 4.5/5.0
---
Competition Events
(All events: $10.00 each)
Mixed Doubles Age 60+ Groups Waitlist (3.0 or greater skill levels only) (5.0 or lower skill levels only): Thu 05/12/22
(by skill level)
(This is not a sanctioned event)

Womens Doubles Skill Groups Waitlist (3.0 or greater skill levels only) (5.0 or lower skill levels only): Fri 05/13/22
(by skill level)
(This is not a sanctioned event)

Mixed Doubles Skill Groups Waitlist (3.0 or greater skill levels only) (5.0 or lower skill levels only): Sat 05/14/22
(by skill level)
(This is not a sanctioned event)

Mens Doubles Skill Groups Waitlist (3.0 or greater skill levels only) (5.0 or lower skill levels only): Sun 05/15/22
(by skill level)
(This is not a sanctioned event)

Player List
Adams

, Brian
Columbia River Pickleball Club OR/WA

Adams

, Michael(Mike)
Columbia River Pickleball Club OR/WA

Aden

, Daniel
Club 509

Alger

, Colleen
Port Angeles

Alliston

, Michael(Mike)
Yakima Tennis Club

Alliston

, Robert(Bob)
Selah

Anderson

, Phil
Columbia River Pickleball Club OR/WA

Aversano

, Anthony(Tony)
Seattle Metro Pickleball Association

Aversano

, Hayley
Mount lake Terrace,WA

Bahnson

, Margaret
Gladstone, Or

Baird

, Amylou
Yost

Baker

, Susan(Sue)
Columbia River Pickleball Club OR/WA

Bannister

, Kate
Cape Columbia

Barry

, Amy
Redmond,WA

Bickford

, Chris
Marysville Pickleball Club

Binkley

, Lise
Seattle,WA

Blahm

, Nicholas
Cape Columbia

Bordua

, Bill
Marysville Pickleball Club

Bordua

, Teri
Marysville Pickleball Club

Brady

, Mark
Hood River,OR

Brint

, Zachary
Other

Bryan

, Linda(Lin)
Hillsboro,OR

Calawa

, Kristine
Edmonds,WA

Ciminello

, John
COLUMBIA

Coen

, Barbra
Redmond,WA

Coen

, Sean
Kirkland,WA

Collins

, Gregory(Greg)
Centralia Pickleball Club

Colon

, Daniel
Seattle,WA

Cooper

, Danielle(Dani)
Camano Stanwood Pickleball Association

Cormier

, Maya
Seattle,WA

Cruz

, Carolina("cc")
Sherwood Club

Dean-Johnson

, Janet
Longview Pickleball Club

Demarta

, Stan
West Hills

Disch

, Ron
Yakima Pickelball club

Duncan

, Patrick(Dunk)
Pickleball Station

England

, Stephen(Steve)
light house long beach wa.

Felan

, Carlos
North Coast Pickle Ball Club

Francis

, Janice(Jan)
Columbia River Pickleball Club OR/WA

Freeman

, Meyer
Astoria,OR

Funk

, Dan
Cape Columbia

Funk

, Tim
Club 509 Richland

Garrison

, Trish
Columbia River Pickleball Club OR/WA

Goodwin

, Susan(Sue)
Seattle,WA

Gorospe

, Thomas(Tg)
Tacoma YMCA

Green

, Stephen
Seal Beach Tennis Club

Gries

, JoAnn(Jo)
Oneshot Pickleball

Guchee

, Bob
Yakima Pickleball Club

Guchee

, Kelle
Yakima Pickleball Club

Hamer

, Wally
North coast pickleball

Hart

, Brian
Des Moines,WA

Hart

, Matthew
Olympia,WA

Haus

, James(Jim)
Sequim Picklers

Heuer

, Lisa
Renton,WA

Hicks-green

, Susan
Seal beach tennis club

Hinton

, Mike
Marysville Pickleball Club

Hinton

, Tonya
Marysville Pickleball Club

Hoff

, Lewis
Lighthouse Resort Tennis Club

Hollatz

, Jeanne
Longview

Hopkins

, Patty
Gladstone Pickleball Club

James

, Kelly
Seattle,WA

Johnson

, Marianne
Team Selkirk

Johnson

, Marla
Kent, WA

Johnson

, Patrick
Team Selkirk

Johnson

, Wendy
MARYSVILLE PICKLEBALL CLUB

Johnson

, Will
Other

Jones

, Patricia(Trish)
Pickleball Station

Jones

, Rick
Pickleball Station

Kaye

, Keena
Seattle Metro Pickleball Association

Kelton

, Robert
Portland,OR

Klages

, Nicole
Snohomish,WA

Klas

, Roxanne(Rox)
Camas WA

Koeppen

, Cole
Yakima Pickleball Club

Koeppen

, Julie
Yakima Pickleball Tennis Club

Lilley

, Diana
Cape Columbia

Loya

, Carol
Smash Pickleball

Ludwig

, Tim
Henderson,NV

Lundgren

, Brent
Seattle,WA

Lynn

, Stephanie
Team Onix/Sweet Spot Skirts

Mack

, Ryan
Centralia,WA

Madden

, Preston
Washington

Major

, Lavon(Vonnie)
Other

Major

, Tonja
Team Selkirk

Maloney

, Robbin
Palm Creek PB Club/Sunrise PB Club

Manning

, Chris
Cape Columbia Pickleball Club

Marshall

, Richard
Gearhart,OR

Matthews

, John
,WA

Matthewson

, Paul
Camano Stanwood Pickleball Association

Mattson

, Cem
Camano island pickleball club

Mattson

, Flynn
Seattle,WA

Mattson

, Jake
Other

McCoy

, OJ
Kenmore,WA

McHugh

, Beverly
Billings YMCA

McHugh

, Brian
Billings YMCA

McPhail

, Stephen
Cape Columbia

Meier

, Joel
Team Onix

Millen

, Robert(Bob)
New Smyrna Beach Pickleball Club

Millen

, Susan
New Smyrna Beach Pickleball Club

Miller

, Carol
Gladstone

Miller

, Tillie
Yakima pickleball Club

Moldenhauer

, Cathy
Seaview,WA

Moldenhauer

, David
Seaview,WA

Morton

, Chris
Forest Rim

Nelson

, Diane
Yakima Pickleball Club

Norenberg

, Randall(Randy)
Shelton,WA

OQuinn

, Shari(Shar)
South Sound

Patterson

, Patty
Beaverton,OR

Pearce

, Linda
George Rogers club, OR

Pearson

, Jim
Tillamook PB

Pitts

, Ginger
Gladstone Pickleball Club

Pitts

, Lanny
Gladstone Pickleball Club

Pollock

, Shelly
Cape Columbia Pickleball Club

Quigley

, Dena
Marysville Pickleball Club

Quinn

, Sharol
Longview Pickleball Club

Reed

, Richard
Port Angeles

Reese

, Lesther
Cape Columbia

Rider

, Ronda
Longview

Rolle

, Lawni
Olympia,WA

Roque

, Edward
Seattle PB Addicts

Rowse

, Diana
Cape Columbia Pickleball

Sada

, Roman
Cape Columbia Pickleball Club

Sexton

, Kristen
Tacoma,WA

Sheehan

, Carol
STSC

Sheehan

, Michael
STSC

Sheely

, Phillip
Other

Smith

, Jay
Seattle,WA

Starr

, Brent
Seaside, OR

Starr

, Kerstin
Seaside, Oregon

Steel

, Jon
Cape Columbia Pickleball Club

Stevens

, Boo
Columbia River Pickleball Club OR/WA

Stevenson

, Jeffery(Jeff)
Cape Columbia Pickleball Club

Street

, Frank
Inland North West Pickleball Club

Terhaar

, Colleen
Tillamook

Testa

, Robert
Lighthouse Pickleball Club

Thompson

, Derek
Smash Pickleball

Ulrich

, Kelsey
Camano island pickleball

Urbas

, Geraldine(Geri)
Other

Usky

, John
Taylor Acres Pickleball

Uy

, Jan Michael(Jan)
Bellevue,WA

Uy

, Jorge
Tampa,FL

Vanderford

, Claude(Jim)
Gladstone Pickleball

Vatnsdal

, Katie
Seattle,WA

Veneziano

, Joanne
Seattle,WA

Welch

, Bobby
Lynden,WA

Welch

, Jessica
Bellingham Pickleball Club

Whitlock

, Cynthia(Cindy)
Yakima

Wiehle

, Andria
Pickleball Station

Willis

, Mari
Club 509 Pickleball

Wilson

, Berneta(Bunny)
Yakima Tennis Club

Wipprecht

, Derk
Issaquah,WA

Wong

, Scott
Washington

Zsigmondovics

, Ronald(Ziggy)
Monte Vista
Event Player List
5/12/22 Thursday5/13/22 Friday5/14/22 Saturday5/15/22 SundayWait List