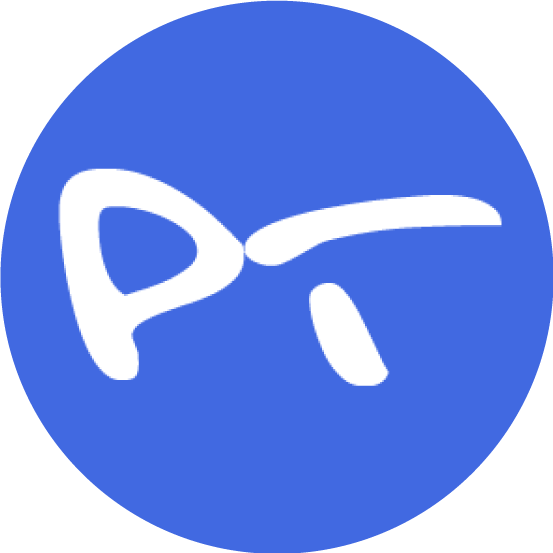 Registration Dates
Open: 07/11/22
Closed: 09/17/22
Tournament Dates
Starts: 09/21/23
Ends: 09/24/23
Cancellation Dates
Cancellation Deadline: 08/20/22
Location
Manzano Mesa Pickleball Center
501 Elizabeth Street SE
Albuquerque, NM 87123

Registration
Player's age as of: 12/31/22
Minimum Age of Player: 12
Final Registration Deadline: 09/17/22
Membership required as of: 09/25/23
Tournament Sanctioning: Sanctioned - MMP
When registering online, online waiver signature is used.
Online payment via PayPal is available. PayPal also allows credit card payments.
Additional Info
Primary Ball: Onix Dura Fast 40
Surface: Concrete
Net: Permanent
Outdoor: Y
Tournament Description
The 2022 New Mexico Open has been postponed until the 2023 tournament season. Confirmation of the new dates will be made as soon as possible (please note that the dates posted are tentative and may change). Rocky Mountain Pickleball appreciates your interest in this fun tournament and looks forward to welcoming you next year.
Competition Events
(All events: $25.00 each)
Women's Singles - WAITLIST (3.0 or greater skill levels only) (5.0 or lower skill levels only):
(Skill levels and age groups within skill levels. Age Groups: 19+,35+,50+,60+,70+)

Player List
Dalton

, Drew
Greater Austin Pickleball Club

David

, John(Juan)
AY Pickleball / Team HEAD

Davis

, Ronald(Ron)
Las Cruces,NM

Gentile

, Penny
Albuquerque Pickleballers

Guardado

, Abigail
El Paso,TX

Guardado

, Carlos
El Paso Pickleball

Hernandez

, Raul
El Paso,TX

Holub

, Maxine
Encore at Eastmark

Keller

, Jocelyn
Greater Austin Pickleball Club

Ladwig

, Madden
McKinney,TX

Lanctot

, Jamie
Albuquerque Pickleballers

Lesicka

, Nancy
Albuquerque Pickleballers

Love

, Gary

Loy

, Gabrielita
Santa Fe Pickleball Club

Molina

, Ismael(Milo)
Team Molina

Montes

, Paul
Udall Community Center

Nguyen

, Tien
Silver City

Perry

, Jennifer
Albuquerque,NM

Rodriguez

, Robert
Corpus Christi,TX

Romero

, Tiffany
Mesilla Park,NM

Stanford

, Rhonda
Sun Lakes Pickleball Club
Plans and preparation for the 2022 New Mexico Open are well underway. We'd like to extend a sincere welcome and appreciation for your interest in this exciting tournament. Rocky Mountain Pickleball was thrilled to host over 300 athletes from around the country and world to the inaugural New Mexico Open in 2021, and we look forward to a much-expanded tournament in the 2022 tournament. This year's big news is the addition of a $15,000 amateur prize purse!
Albuquerque's Manzano Mesa Park and its 18 dedicated pickleball courts will again be the host venue for the tournament. These exceptional courts provide for outstanding play and easy access from adjacent parking. The location is con
The New Mexico Open will welcome players from all skill groups, 3.0 up to 5.0, with events including men's and women's singles and doubles, as well as mixed doubles events. As determinations regarding event scheduling, pro clinics, and other essential factors are made, we'll ensure that updates and confirmations are available to you as soon as possible. Our player-related decisions remain focused on enhancing all participants' experiences. We hope this will be evident to you throughout your time at the tournament.
Rocky Mountain Pickleball looks forward to hosting the New Mexico Open and welcoming you to the exciting 2022 event. Mark your calendars and register early. Player registration is now open. The New Mexico Open will be another great tournament in the beautiful city of Albuquerque. See you there!
Food
FOOD AND BEVERAGE
We'll be meeting with, tasting, and checking out some of the best food trucks in Albuquerque and New Mexico to bring a few of them to the 2022 NEW MEXICO OPEN.
We want you to enjoy yourselves on and around the court. And what better way to help that along than some delicious food and beverage! As we confirm a vendor, their logo will be included below. You'll then be able to check out their menus by clicking on the truck's logo. As daily schedules are determined, we'll also list them here so you can look forward your your dining experience each day of the tournament. So stay tuned for updates here.
Lodging / Accommodations
Rocky Mountain Pickleball will again be collaborating with our friends at Visit ABQ and the ABQ Sports Commission to secure special hotel rates for New Mexico Open participants. As we meet with prospective hotel partners, our objective will be to select properties that best meet the tournament participants' needs while providing desirable rates and amenities. Again, our focus is to ensure your tournament experience is a good one, including where our visiting guests will be staying.
We anticipate confirmation from our tournament hotel partners by the beginning of August. Please check back at that time for hotel properties, rates, and direct reservation links. Thank you!
Other Registration Info
IMPORTANT TOURNAMENT POLICY INFORMATION
PAYMENT/PARTNER POLICY
Players must be paid and have a registered and paid partner to be confirmed in an event. Players not paid in full by the final payment deadline and without a registered and paid partner may be moved to a waitlist. Once a player is moved from the event's bracket to a waitlist, a return spot in a bracket is not guaranteed.
INCLEMENT WEATHER POLICY
The New Mexico Open is an outdoor event. If weather or any other unforeseen circumstance occurs, the tournament and operations team will use every effort to ensure all matches are played, however they cannot guarantee that they can or will be continued. Matches and/or brackets that are in mid-play when a weather or unforeseen circumstance occurs, will be evaluated on a case by case basis by the Tournament Director(s) and Operations Desk to determine if the match or bracket may be finished or if winners must be determined.
PARTNER REPLACEMENT POLICY:
Any registered player losing a partner must replace that partner with an already registered player. The replacement must be in the same skill/age group that you are scheduled to play. Players may play down in age and up in skill. Replacement partners must be known and communicated to at by 6 pm the day before you are scheduled to play. Replacement partners may be found on the Players Needing Partners link on the New Mexico Open tournament page on PickleballTournaments.com.
Cancellation Policy
8/3/2022 - 6:30 pm The Tournament Director has determined the registration numbers are too low to provide this tournment to those currently registered. Registration has been closed at this time. Current registrations will be marked as withdrawn with a full refund. Refunds will be issued by the Tournament Director; Don Siegel. Please allow 10-14 business days for this process to be completed.
We look forward to helping pickleball comunities devlope pickleball and hope we can return in 2023!
Directions
Whether you're driving or flying to Albuquerque, it's an easy trip and we're making sure it will be worth your effort. The driving distances listed below will give you a good general idea of how long you'll be on the road. We've done several of the routes and the times and mileage are pretty realistic.
If you're driving from one of the further locations shown, don't push it. Spending a night in a hotel is way better than in a hospital. Be safe and enjoy the trip, there' s some pretty sweet vistas and scenary to take in. The courts will be there when you arrive.... we promise.
If you're flying into Albuquerque International, it's about a 15 minute UBER ride to most of the hotels. As this year's hotel partners are finalized, you'll be able to check out their special rates, amenities, and locations using the Lodging Link on the NMO tournament page on PT.
When you get to Albuquerque and your hotel, chill, grab a bite to eat at one of the cool local restaruants, or head to the courts. All of our hotel partners are within close distance to the Manzano Mesa courts, so it's only a short hop to seeing the nets, your competition, and friends. You're in for a great time and we look forward to welcoming you!
Manzano Mesa Park is located at 501 Elizabeth Street S.E. in Albuquerque
Estimated driving time and distances are:
Albuquerque International Airport - 18 minutes/7 miles
Denver, CO - 7 hours / 425 miles
Colorado Springs, CO - 5+hours / 385 miles
Phoenix, AZ - 6+hours / 426 miles
Los Angeles, CA - 11 hours / 794 miles
Lubbock, TX - 5 hours / 314 miles
Oklahoma City, OK - 7 hours 45 minutes / 535 miles
Dallas, TX - 9 hours 30 minutes / 641 miles
Format
MATCH FORMAT
Double elimination. Upper bracket is best of 3 games; Lower/consolation bracket matches will be one game to 15, win by 2. All medal rounds will be best of 3 games. If consolation team wins best of 3 games in the Gold medal round, an additional game to 15, win by 2 will decide the Gold and Silver winners.
If there are four (4) or five (5) teams in a bracket, the tournament may elect to use a round robin format, which will include each team playing the best of 3 games. There will not be a medal round in the round robin format. Determination of the winning teams will be based upon overall win/loss record, then head to head results, followed by points differential.
Age brackets 65+ will consider (3) teams in a bracket, the tournament may elect to use a double round robin format, which will include each team playing one game to 15 twice against each opponent. There will not be a medal round in the round robin format. Determination of the winning teams will be based upon overall win/loss record, then head to head results, followed by points differential.
General Info Inquiry:
NMO2022@RockyMountainPickleball.com
Volunteer Coordinator:
Coming Soon
Referee Coordinator & Head Referee:
Mike Sausser
msauss@gmail.com
Communications Director:
Hunter Siegel
Hunter@RockyMountainPickleball.com
Tournament Director:
Don Siegel
Don@RockyMountainPickleball.com
Please direct all registration questions to TD - Don@RockyMountainPickleball.com
The following players are registered without partners. Please contact them before specifying them as your partner.
Events in RED need partners. The "Other Events" shown are for information purposes only.
Codes:
MDWL=Mens Doubles Age/Skill - WAITLIST
MXDWL=Mixed Doubles Age/Skill WAITLIST
MXDY=Mixed Doubles Skill/Age Groups $$$
WDY=Womens Doubles Skill/Age Groups $$$
MDY=Mens Doubles Skill/Age Groups $$$
WDWL=Women's Doubles (Skill/Age) - WAITLIST
Ratings for tournament placement
Red color indicates this is a calculated rating to be used for registration only in this tournament.
Green color indicates this is the player's actual UTPR/WPR (as seen on USAPA.org or Pickleballtournaments.com).
Black color indicates this is the player's self-rated skill because they have not yet had a UTPR/WPR calculated.
-OR-
Then: click the player's name in the list below:
Tournament Sponsors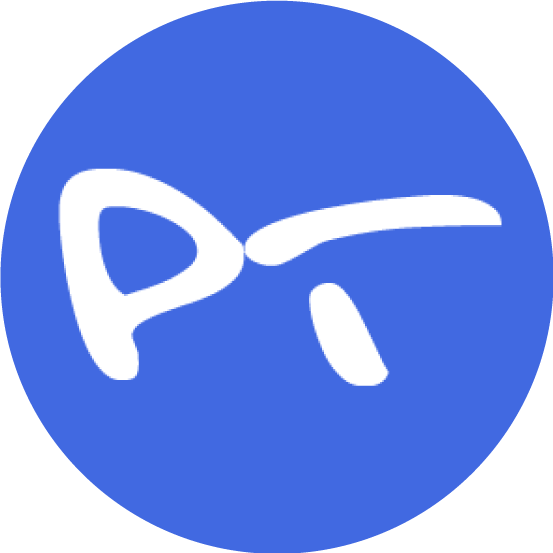 Tournaments
Directors
Copyright Pickleballtournaments. Usage of all site content subject to Privacy Policy.