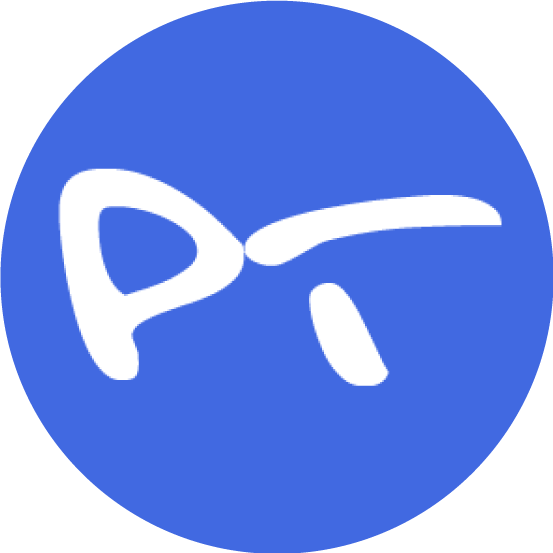 WARNING: SOME EVENTS ARE FULL. Click "Competition Events" for more information.
Registration Dates
Open: 11/15/22
Closed: 01/22/23
Tournament Dates
Starts: 02/11/23
Ends: 02/14/23
Cancellation Dates
Cancellation Deadline: 01/22/23
Location
Pueblo El Mirage
11201 N El Mirage RD
El Mirage, AZ 85335

Registration
Player's age as of: 12/31/23
Minimum Age of Player: 50
Final Registration Deadline (Received by): 01/22/23
Membership required as of: 02/15/23


Tournament Sanctioning: Sanctioned - Full
Registration - $75.00
Pueblo El Mirage Pickleball Club Discount - $5.00
Registration includes: Player Gift
When registering online, online waiver signature is used.
Online payment via PayPal is available. PayPal also allows credit card payments.
Additional Info
Primary Ball: Franklin X-Performance 40
Net: Permanent
Outdoor: Y
Tournament Description
The Mixed Double events will be split between two days: MXD 4.0, 4.5 and 5.0 will be held Sunday 2/12/23. MXD 3.0 and 3.5 will be held Tuesday 2/14/23. More tournament details available on the "WELCOME" page. Improved formats to provide for more play opportunity for participants. ALL MATCHES WILL BE OFFICIATED BY A CERTIFIED REFEREE.
Event Schedule
Login Required
In order to enhance security and data privacy, an account is required to access this information. By creating an account and accessing information on PickleballTournaments.com you agree to abide by these Terms of Use.
Log In or Sign Up
Competition Events
Login Required
In order to enhance security and data privacy, an account is required to access this information. By creating an account and accessing information on PickleballTournaments.com you agree to abide by these Terms of Use.
Log In or Sign Up
Player List
Login Required
In order to enhance security and data privacy, an account is required to access this information. By creating an account and accessing information on PickleballTournaments.com you agree to abide by these Terms of Use.
Log In or Sign Up
Event Player List
Login Required
In order to enhance security and data privacy, an account is required to access this information. By creating an account and accessing information on PickleballTournaments.com you agree to abide by these Terms of Use.
Log In or Sign Up
Registration:
Opens: Tuesday, November 15, 2022 at 4:00 PM (AZ standard time)
Closes: Sunday, January 22, 2023
Schedule:
Saturday, February 11 - Women's Doubles

S

unday, February 12 - Mixed Doubles (4.0, 4.5 and 5.0)

Monday, February 13 - Men's Doubles

Tuesday, February 14 - Mixed Doubles (3.0 and 3.5)
​Overnight Security Provided Arizona Veteran Security
S
ee below for more tournament info.
IMPORTANT! Before your register please update your PT player profile account to include your "text" phone number, even if it's the same as your regular phone number already listed. This will be important as we are using texting for court assignments.
A HUGE thank you to our Sponsors!
Gold Level
Silver Level
La Mesa RV
Court Sponsors
Rays Rackets
Wellphora CBD
Pickleball Rocks
Jigsaw Health
Selkirk
SW Merchant Services
Other Sponsors

Pueblo El Mirage Golf & RV Resort
Tournament Info
Before you Register:
All entrants must be a USAPA member. To join or renew your membership go to USAPA BEFORE you try to register. If your membership expires prior to 2/14/23 you need to renew your membership before you register.

Make sure your name that is on your Pickleballtournaments.com player profile account exactly matches the name on your USAPA account prior to registering.

If you have not played in a sanctioned tournament before, and DO NOT have an established USA Pickleball rating (UTPR), make sure your Pickleballtournaments.com profile information is correct for the skill group you intend to enter in because o

nce you are registered you cannot change to a lower rating/skill event.
Registration:
Registration opens on November 15, 2022.

Registrations will be staggered based on player ratings starting with 5.0 and concluding with 3.0. You may have multiple registration times if your gender doubles and mixed doubles UTPRs are different. You will need to reopen your registration to add your second event.

We will monitor registration as events fill up and be moving those on wait lists into events as soon as possible. Players who are paid in full and have partners will be given first preference.

For the benefit of players, referees, volunteers and event staff we are trying to conclude each day's events by 6:00 PM.

Event (bracket) limits may be set low for initial registration for MEN'S DOUBLES and WOMEN'S DOUBLES only. Once all skill levels have a chance to register we will move teams from wait lists into events.

THIS DOES NOT AFFECT MIXED DOUBLES (spread over two days) which can support higher event limits.
Cost:
$75.00 (includes registration, all events, and referee fees).

$5 discount for Pueblo El Mirage club members.
Referee Information:
Certified Referees will be compensated $15 per match; Level 2 referees $10 per match; and Level 1 & volunteer referees $7 per match.

To sign up to referee go to Pickleball Desk.com
Ball:
Other Info:
Check-in starts at 7:30 AM each day. First events of the day start promptly at 8:00 AM.

Players must check in at least 30 minutes before their event is scheduled to start, even if you have a bye. Please note some events may start earlier than published times if we are running ahead of schedule.

Start times may change up to the day of your event. Please check the PT website for the most current information on the night before you are scheduled to play.

All matches will be refereed.

No dogs or pets permitted at the venue for player and spectator safety. Strictly enforced by resort management.

Head injury policy: ANY PLAYER SUSTAINING A HEAD INJURY WILL NOT BE PERMITTED TO RESUME PLAY UNTIL A WRITTEN MEDICAL RELEASE (signed by a licensed medical professional) IS RECEIVED. There are no exceptions.

Events may be modified or canceled due to inclement weather. See cancellation policy for more info.

Players, make sure you read the player letter and pre-match instructions before you arrive for your event. They will be available on this website and emailed to you a week or two prior to the tournament.
IMPORTANT!
FEES ARE TO BE PAID WHEN YOU REGISTER. Players are not confirmed in the tournament until they have a partner and both are paid. Players paid and with partners will take priority; once an event is filled players without partners and/or not paid will be placed on the wait list. Teams on the wait list who are paid will get first option to move into the event. Players who are on the wait list and do not get into any event will receive a FULL refund.
Food
Water and player snacks provided.
A variety of food trucks will be on site from 11:00 a.m. to 3:00 p.m. each day:
Saturday 2/11/23: "All Cooped Up in AZ" - American, Comfort Food, Wraps
Sunday 2/12/23: "BJ's New Mexican Eats" - Breakfast, American, Spanish
Monday 2/13/23: "Burgers Amore" - Burgers, American, Comfort Food
Tuesday 2/14/23: "Queso Good" - Mexican
Cancellation Policy
No refunds for cancellations after 01/22/23, or for events cancelled due to inclement weather.* All cancellations on or before 01/22/23 are subject to a $10 cancellation fee. Players on the waitlist and not confirmed for any events will receive a full refund. Players who withdraw after the registration deadline may transfer their registration fee to a replacement player upon request.
*In the event there is a major impact to the tournament due to inclement weather, the tournament director and the Pueblo El Mirage Pickleball Club board will determine if concessions can be made for players who did not get to play in any events.
Directions
Pueblo El Mirage Golf & RV Resort
11201 N El Mirage Rd
El Mirage, AZ 85335
Map to Main Courts/Venue
Please note - GPS will take you to the wrong entrance at our main gate. Please enter venue from W Cactus Rd (see map below). Beware of photo enforcement throughout El Mirage.
Format
Double Elimination and Single, or Double, Round Robin, or Pool Play:
For Events with 8 teams or more:
Odd Number of Teams: Double Elimination: 2/3 to 11 win by 2
Even Number of Teams: Pool Play with Single Round Robin 1-15 win by 2, with Playoff match of top two teams per Pool 1-15, followed by gold & bronze medal matches. Gold will be 2/3 to 11 win by 2 and Bronze will be 1-15 win by 2.
Round Robin Formats:
For Events with 3-7 Teams
Double and single (depending on number of teams per event).
2/3 to 11 win by 2
1-15 win by 2
1-11 win by 2
Specific format to be determined based on number of registrants, teams and matches per event. We are exploring different round robin formats to optimize player experience.
Tournament Director reserves the right to combine brackets when there aren't enough teams to create an event. In the circumstance that teams drop from events resulting in change in the number of teams, the format may change.
USAPA rules apply. Events will be played in accordance with the IFP rules and regulations in effect at the time of the tournament. We allow only that equipment approved by the IFP. Please refer to the USAPA website.
Registration/Questions:
PEM-Tournament@hotmail.com
Carrie Plemons
Lynn Retzak
Marina Browne


Tournament Director:
Mike Golden
PEM-Tournament@hotmail.com
Find Player
Login Required
In order to enhance security and data privacy, an account is required to access this information. By creating an account and accessing information on PickleballTournaments.com you agree to abide by these Terms of Use.
Log In or Sign Up
Tournament Sponsors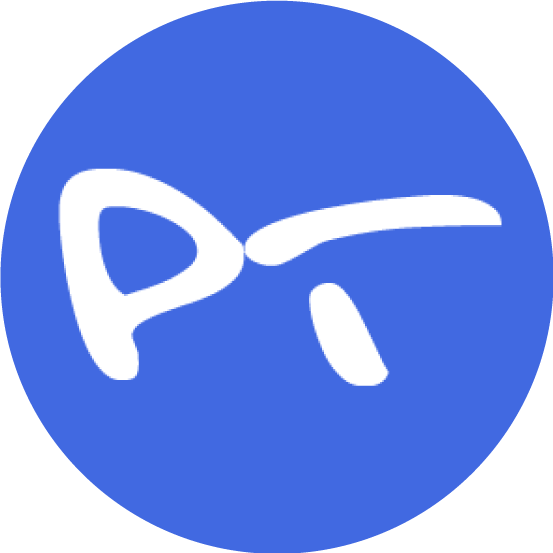 Tournaments
Directors
Copyright Pickleballtournaments. Usage of all site content subject to Privacy Policy.