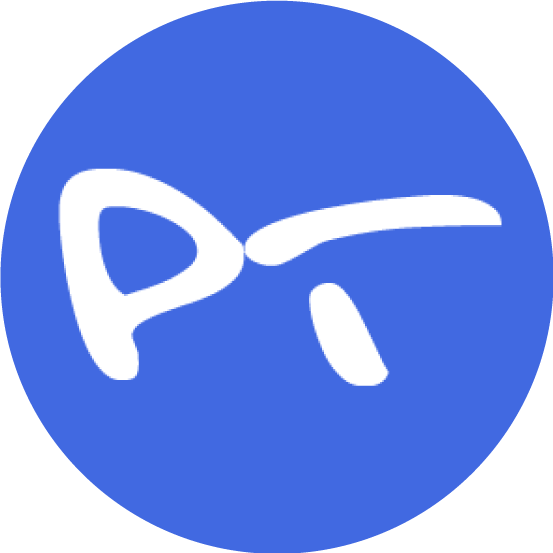 WARNING: SOME EVENTS ARE FULL. Click "Competition Events" for more information.
Registration Dates
Open: 06/01/22
Closed: 10/24/22
Tournament Dates
Starts: 11/04/22
Ends: 11/06/22
Location
Franklin Creek Tennis Center, The Landings
910 Franklin Creek Rd
Savannah, GA 31411

Registration
Player's age as of: 12/31/22
Minimum Age of Player: 19
Final Registration Deadline (Received by): 10/24/22
Note: Tournament has a no refund policy
Tournament Sanctioning: Not Sanctioned
Minimum Registration fee (First event plus registration admin fee): $60.00
Registration, Ages: 19-35,36-49,50-54,55-59,60-64,65-69,70+ - $60.00
Registration includes: Free Gift if registered by: 10/21/22
When registering online, online waiver signature is used.
Online payment via PayPal is available. PayPal also allows credit card payments.
Additional Info
Primary Ball: Franklin X-Performance 40
Primary Ball: Onix Dura Fast 40
Surface: Concrete
Net: Permanent
Outdoor: Y
Tournament Description
WEATHER UPDATE - . It is still raining. We are calling the event. We are cancelling all events for today. Thank you for your support. Sunday 11/6 - Noon
Event Schedule
Login Required
In order to enhance security and data privacy, an account is required to access this information. By creating an account and accessing information on PickleballTournaments.com you agree to abide by these Terms of Use.
Log In or Sign Up
Competition Events
Login Required
In order to enhance security and data privacy, an account is required to access this information. By creating an account and accessing information on PickleballTournaments.com you agree to abide by these Terms of Use.
Log In or Sign Up
Player List
Login Required
In order to enhance security and data privacy, an account is required to access this information. By creating an account and accessing information on PickleballTournaments.com you agree to abide by these Terms of Use.
Log In or Sign Up
Event Player List
Login Required
In order to enhance security and data privacy, an account is required to access this information. By creating an account and accessing information on PickleballTournaments.com you agree to abide by these Terms of Use.
Log In or Sign Up
SPECIAL POPS CHARITY OPEN
Title Sponsor : WOOF GANG BAKERY & GROOMING
Fri - Sun, Nov. 4 - 6, , 2022
Hosted by The Landings Club, Franklin Creek Tennis Center,
910 Franklin Creek Rd, Savannah, Ga.
For court conditions, call Tennis Rain Line, 912-598-3450 by 7:00 AM
NEW this year !!! We will be raffling off over $ 1,200 worth of Selkirk paddles, gift certificates, hats & other items during the Mixed Doubles play on Saturday! Be sure to buy a ticket & listen for our announcements during the day for winning ticket numbers !
Our fun & relaxed tournament will use a Round Robin format of play. It's our goal to provide at least 6 matches for each team entered. If an event needs more teams to provide more matches, the Tournament Director has the right to combine players from other age or skill levels in a bracket. We will award Gold, Silver & Bronze medals in the age/skill level event registered in. We do report wins & losses to www. Pickleballtournaments.com to affect player WPR rarings. Certain very popular events, like the MXD 3.5, 55 - 59 bracket, will be limited to 11 teams, divided into 2 pools of 5 seeded teams. These pools might have a Championship Playoff, depending on time & aailability of courts.
. At the Tournament Director's discretion, games will be played to 15 or 11, depending on the size of the bracket, with sudden death at 14-14., or 10-10, win by 1 point !
Registration is $60.00/player, regardless of the number of events entered. This tournament is the sole fund-raiser for our Special Pops Tennis & Pickleball program for intellectually challenged individuals (www.specialpopstennis-savannah.com), and is being hosted by The Landings Club. As this is a private club, please respect the "no dogs allowed" rule.
This is a non sanctioned tournament, but will be run according to USAPA/IFP rules and guidelines. Players' skill level will be determined using their UTPR rating over the WPR rating, if applicable. Results will be posted to USAPickleball for player WPR ratings ( a new rating system for non sanctioned tournaments). Players should register in their age group using their age as of 12/31/22. If a player does not yet have a UTPR rating, a WPR rating will be used. Players may play up in skill level & down in age, but may not play down in skill level nor up in age.
The Landings Club has 10 outdoor courts ( 4 new ones in construction ) with lights, & will have food & drinks available at the adjoining Deck restaurant & bar overlooking the courts. Due to this tournament being a charitable fund - raiser, no refunds will be issued for any weather cancellations, or withdrawals.
You are NOT guaranteed a spot in an event until BOTH partners for each event are fully registered, fees are paid, and online waivers have been signed. Players who register without a paid partner will be placed on a Wait List until both partner's registrations are complete. Please browse through all the links above for more details, including the link which lists all players looking for partners and their email addresses.
Also, please note that online registration is the only form of registration available, & there is a $ 3.00 online fee. All payments can be made online at the end of your registration using PayPal. You do not have to have a PayPal account to pay online - there is a link to use a credit card.
IF you were a paid registrant for our 2021 tournament that was rained out, we will issue you a 50% discount on your registration for 2022. This will be credited to your PayPa account within one week of your registration We have a list of last year's completely paid registrants, so your confirmation email will verify your credit being applied.
Since this tournament is the sole fundraiser for our Special Pops charity, please understand that we do not offer refunds for withdrawals nor cancellations. Our athletes look forward to every moment that we can help make their lives easier & more fun, so we could not offer them these opportunities without your generous contributions.
THANK YOU for supporting this incredible cause !!
Tournament balls --
All 2.5, 3.0, & 3.5 matches will be played with the Franklin X outdoor ball, &
all 4.0 up matches will be played with the Dura Fast outdoor ball.
Food
All players & guests may visit The Deck across from the pickelball courts for drinks & food. After a fun day of play, sit back & enjoy drinks with old & new friends overlooking the Franklin Creek pool, lagoon, pickleball & bocce courts. The Deck has a great outdoor sports bar with outdoor seating & sofas around the fire pits, or the indoor lounge has multiple tables for four.
The Deck offers great coffee, pastries, fruit, yogurt & breakfast items, a varied lunch & dinner menu of wraps, sandwiches, hot items, & their famous hand tossed pizzas ! Attire is casual, but shirts & shoes are required.
All player's credit cards will be accepted, but please understand that we cannot accept cash! Enjoy our latest addition to the pickleball scene at The Landings !
Lodging / Accommodations
There are several choices for lodging on Abercorn St or on Gateway Blvd off of 204 that are within 10 - 15 minutes of Skidaway Island : Fairfield, Howard Johnson, Quality Inn & Ramada Inn. Savannah tourism is very busy this time of year, so book rooms & dining reservations EARLY !!!
For suites, there is a brand new Fairfield Inn by Marriott at 6801 Abercorn St, Hampton Inn & Suites at 20 Johnston St, & Baymont Inn at 2 Lee Blvd,, all within 1 minute of each other on Abercorn St. La Quinta is at 8484 Abercorn St also.
Savannah is known for entertainment & great dining, downtown on Bay St or Broughton St, southside or at the beach. Be prepared for crowds & long waits for downtown activities. Tybee Island is a fun, funky getaway, with many great seafood restaurants also, but is a good 30 minutes from Skidaway Island. The Skidaway Island State Park is perfect for any RVers & campers, & within 3 minutes of the Pickleball courts !
Enjoy your weekend in Savvannah in the Fall !!
Cancellation Policy
This is a charity fund - raiser, with No refunds ! Our Special Pops athletes appreciate your support & generosity.
We have 14 outdoor courts with lights. Please note our final registration date, Oct. 21, 2022. This time period is needed to set up brackets of age / skill levels.
Directions
The Landings Franklin Creek Tennis Center on Skidaway Island in Savannah,Ga is the venue -- physical address of 910 Franklin Creek Road, Savannah, GA 31411 .
If already in Savannah, follow Waters Ave straight all the way onto Skidaway Island. At the main gate, get in the left lane, and give your name to the Security Guard. A list of off-island guests will be at the gate.
Follow the main road, Landings Way, which veers slightly to the right, cross over an overpass, then take the first right into the Franklin Creek area. The Pickleball courts will be on the left immediatley after the first stop sign. Parking will be designated for the tournament.
Format
This is a NON sanctioned tournament, open to both rated and non-rated players.
Women's Doubles will be played Friday, Nov 4, 2022. Mixed Doubles will be played Sat, Nov 5, 2022. & Men's Doubles will be played Sun, Nov 6, 2022. Sunday afternoon will have a Mens 4.5 + Open Challenge, so stay & watch the fun !!
If we have less than 4 teams per event, some age/skill levels will be combined to give registrants more play time. We will award Gold, Silver, & Bronze awards for the age/skill level event players registered for, even if a bracket is combined with other ages or skill levels.
Certain popular events, like the MXD 3.5, 55-59 bracket, will be limited to 10 teams. They will be split into 2 pools of 5 seeded teams, games played to 11, & if time & courts allow, will have Championship Playoffs for a combined winner.
All competition events will be in Round Robin format, games played to 11 or 15, depending on the size of the bracket ! IF tied at 10 - 10 or 14 - 14, , a Sudden Death playoff for one point determines winner. At the Tournament Director's discretion, new age brackets may be created within a skill level to accomodate registration numbers.
Event winners will be determined in this order:
# 1 -- Total wins
# 2 -- If a tie in total wins, then Head to Head win determines winner ! If there's a 3 way tie, option # 3 determines winners.
# 3 -- Point Differential determined by points won vs points lost.
For registration questions, please contact Sandy D'Angio, 908-256-3161, or sandydangio@gmail.com, or Elison McAllaster, 912-704-3897, elisonmcallaster@gmail.com.
Volunteer
VOLUNTEERS:
Pls go to SignUpGenius.com to sign up for your desired day/time shift. Click on the magnifying glass symbol on top right of home page, enter the email address of boogsmon@yahoo.com, click on Special Pops Tournament Volunteers, & it will show the days & times of Volunteer shifts to choose from.
We need 4-6 per day on the Registration Desk, 12-16 Court Monitors per day to organize player rotations on the courts, 12-16 Runners per day to bring completed scorecards to the Tournament Desk, & at least 2 every afternoon to help with clean up.
Thank you in advance for your help, & we look forward to a great three days of Pickleball FUN !!
Find Player
Login Required
In order to enhance security and data privacy, an account is required to access this information. By creating an account and accessing information on PickleballTournaments.com you agree to abide by these Terms of Use.
Log In or Sign Up
Tournament Sponsors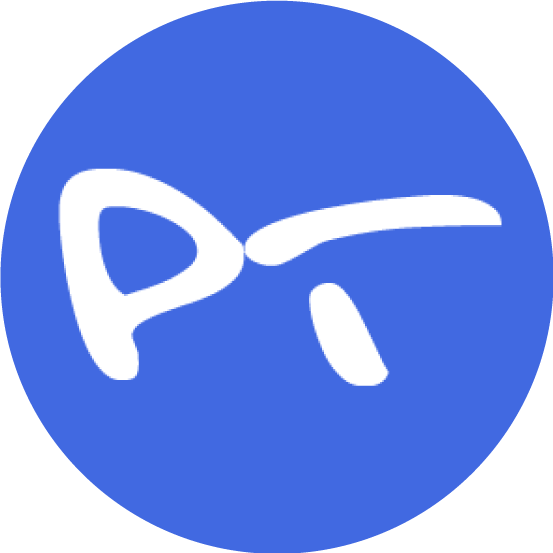 Tournaments
Directors
Copyright Pickleballtournaments. Usage of all site content subject to Privacy Policy.