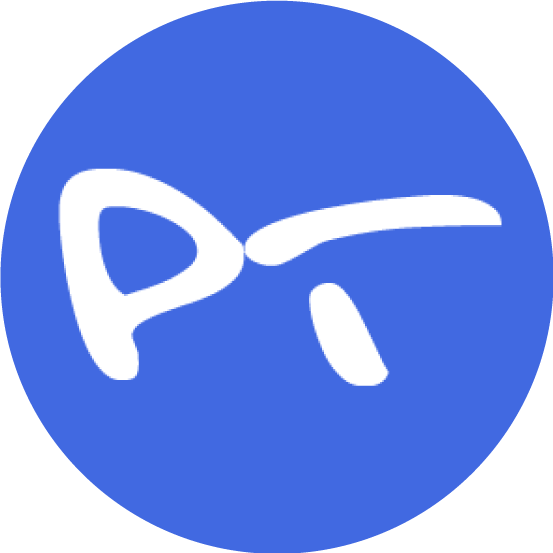 WARNING: SOME EVENTS ARE FULL. Click "Competition Events" for more information.
Registration Dates
Open: 10/03/22
Closed: 01/15/23
Tournament Dates
Starts: 02/03/23
Ends: 02/05/23
Cancellation Dates
Cancellation Deadline: 01/15/23
Location
Palm Desert Community Center
43-900 San Pablo Ave.
Palm Desert, CA 92260

Registration
Player's age as of: 12/31/23
Minimum Age of Player: 50
Early Registration Deadline (Received by): 12/15/22
Final Registration Deadline (Received by): 01/15/23
Membership required as of: 02/06/23


Tournament Sanctioning: Sanctioned - MMP
Minimum Registration fee: $95.00
Registration, Ages: 50+ - $100.00
Early Registration, Ages: 50+ - Deadline: 12/15/22 - $95.00
When registering online, online waiver signature is used.
Additional Info
Primary Ball: Onix Dura Fast 40 - Yellow
Surface: Asphalt
Net: Temporary
Outdoor: Y
Tournament Description
SR (50+) Age and Skill----Friday Feb. 3rd is Men's Doubles and Women's OPEN----Saturday Feb. 4th is Mixed Doubles----Sunday Feb. 5th is Women's Doubles and Men's OPEN
Event Schedule
Login Required
In order to enhance security and data privacy, an account is required to access this information. By creating an account and accessing information on PickleballTournaments.com you agree to abide by these Terms of Use.
Log In or Sign Up
Competition Events
Login Required
In order to enhance security and data privacy, an account is required to access this information. By creating an account and accessing information on PickleballTournaments.com you agree to abide by these Terms of Use.
Log In or Sign Up
Player List
Login Required
In order to enhance security and data privacy, an account is required to access this information. By creating an account and accessing information on PickleballTournaments.com you agree to abide by these Terms of Use.
Log In or Sign Up
Event Player List
Login Required
In order to enhance security and data privacy, an account is required to access this information. By creating an account and accessing information on PickleballTournaments.com you agree to abide by these Terms of Use.
Log In or Sign Up
THIS TOURNAMENT IS OUTDOORS!
Civic Center Tennis Courts /43900 San Pablo Ave.
$100 FLAT Fee
$95 Early Reg (by 12/15/22)
Senior Olympic (50+) Doubles Tournament
[The largest SR. PB tournament in CA]
February 3-5 (F-Su) / 2023
Registration OPENS October 3, 2022

USAPA Sanctioned MMP*
*MMP and Referees
With this format ONLY the final 4 matches of each bracket needs a referee.
ALL other matches will be called by the players!
(more details to come as we are closer to Feb.
If you are a Certified Ref and want to do so at these games send us an email)
Senior Olympics* (age 50+)
This is Age AND Skill
Play in a bracket for your Skill level only*!
Doubles
(no Singles)

- 5 Year Age Divisions (50, 55, 60, 65, 70, 75+)
AND Skill Level
3.0 3.5 4.0
(Skill levels and/or age groups combined only if not enough players otherwise.
In 2018 most events were able to play separately)
* 5.0 Bracket is a COMBINATION of 4.5 & 5.0.
The Senior Olympics is an Age AND Skill tournament.
Some of the age groups may be combined because there are not enough players to do each separately.
(Pre 2016, ALL skill levels (3.0 - 5.0) were in the SAME age bracket).
IMPORTANT! Read below about your Skill level listing:
Ratings for Brackets: For 2023 the UTPR rating is what is mandated to be used (for 2019 it was the Legacy rating).
There is ALSO a Women's and Men's OPEN!
There are 2 Divisions:
1) Senior / 50+ [3.5-5.0]
2) Super SR / 65+ [3.5-5.0]
* Senior Olympic Tournament
You can play DOWN in Age and/or UP in Skill. So if you are Age 60 with a 3.0 or 3.5 rating you can elect to play instead in the Upper divisions (players with 4.0-5.0 rating cannot play in a Lower skill division), and OR can play down to Age 50 or 55 bracket, but not vice versa).
ALL Age brackets are also subject to being merged based upon the # of entrants in each event. Rarely will skill levels be combined to do so (other than the combined ones listed above).
AGE: It is what you are on 12/31/23.
[If you have a problem registering READ the
information below as it will likely explain to you why]

Effective 2016 ALL Participants in USAPA Sanctioned Tournaments
MUST be members of USAPA. You CANNOT register if your membership is not current!
Fee (* see #3 and #7 below):
Registration $100 Flat Fee ($95 Early Reg.) for 1-3 Events
Payment at Reg. is Required

NO Event Fees
Refunds until 1/15/23 for any reason
Schedule:
Friday Feb. 3rd: Men's Doubles and Women's OPEN
Saturday Feb. 4th: Mixed Doubles
Sunday Feb. 5th: Women's Doubles and Men's OPEN
Double Elimination / 2 out of 3 to 11 for winner's bracket / 1 to 15 for loser's bracket
Play each day starts at 7:30 a.m.
Tournament Director: Brett Anderson
Tournament Ball: Dura 40
Important Information!
PLEASE READ ALL the information below
BEFORE sending an email!
1) As of 2016 You MUST be a member of USAPA to play in a sanctioned tournament. You MUST be a member to register to play. To join/renew go to www.usapa.org/usapa-membership/ . Please do NOT email us if you cannot register because of this. Either go ahead and renew your membership or wait until you do.
2) READ THIS! When you register you will be asked to list your partner(s). If they are registered in the PBT system it will do so. If they are NOT in the system it will NOT until they also register. This prevents duplicate registrations and much frustration (and emails) on the part of players. When they register and list you as partner it will automatically show it. In the meantime you may be listed online in the 'wrong' bracket so don't worry or contact us - this will self correct when they register.
Background for below: Before 2016 all the tournament admin. and running on the days of was done entirely by hand. In that year this system was implemented to make the running of it more efficient and consequently the number of players increased from about 200 to 500+! But the Recreation Center wanted payments to be conducted on their system used by all the other sports competing in the overall tournament - partly because many of the players compete in more than one sport and there is just one overall base fee. So this means that players need to register on both systems and there is just the ONE fee paid to them.
In doing this we quickly realized that it was impractical for 500 players to defer paying their fee until January - it becomes an administrative nightmare. So it is now required that for players to be shown on the Event and Need Player lists that they need to pay first, i.e., when you Register. For this reason the No Refund policy was eliminated, and you now have until mid-January to do so for any reason. So, ...
3) IMPORTANT! You ALSO need to register and pay on the Palm Desert Recreation site (there is only ONE fee paid at their site). When you complete reg. on here there will be a button to click that will take you there. You are NOT in the tournament officially until you do so! You will NOT be shown on the bracket or 'Need Partner' list until you have registered on the Rec. site too AND paid. If you do not see your partner's name it is because they have not paid (Fees are refundable until 1/15/23). The sites are not electronically connected so this will not happen instantaneously. This is done by Rec. staff by hand and usually takes 24-72 hours - NOT including weekends and holidays.
Vice Versa, if you bypass this site and just pay the Rec. Ctr. you are still NOT in the tournament as we have NO record of you playing until you register on this site. You cannot reg. unless your USAPA membership is current.
Please do NOT email me asking when you will show on the registered list or the Bracket list unless it has been 5 days or more.
At completion of registration on PTs a summary page will appear. You need to click on item 4b (in red) to be sent to the Desert Center site to sign up there ALSO and pay. Only then is your registration complete!
Vice Versa, if you sign up with the Rec. Dept but do not also reg. on this site too you are NOT in the tournament! So if you do not see your name listed in the play brackets this is likely why.
4) Reg. will likely NOT work on an Apple cell phone. Use a PC. An Analog phone may work.
5) In the registration stage the computer cannot combine the brackets of 4.5 & 5.0 for the event listings. But for the tournament after registration closes 1/15 they WILL be (for same age group)!
6) Please do NOT Over Ride to play at your or partners default (current) Age and/or Skill!! If you are 62 and 3.5 and partner 59 and 4.0 the system will automatically put you in the bracket for age of youngest partner and the higher skill level. If you want to play younger bracket or a higher skill level than you OR your partner is, ONLY then do an OverRide.
7) Don't Delay in making your hotel reservations - do it NOW!
8) Direct all payment questions ONLY to the Rec. Dept. - NOT Brett!!!! Contact Chris Baluga: cbaluga@drd.us.com
9) Do NOT email any questions to Pickleball Tournaments. They have nothing to do with this tournament and cannot assist you. It will only delay getting your questions answered.
Also do NOT leave questions/comments under "Registration Comments" because the way the system is set up the TD is not notified and it will not be read! READ the above info first and look at the brackets (after you pay) and if you still have a question send an email.
10) Do NOT email to ask what time your event will start or end play!! When those times will be depends on the size of ALL the events and when the computer says is the best time to start. This will not be known until at least a couple days after the close of registration (1/15) at which time a prelminary schedule will be emailed and/or posted. But it is anticipated that each day will finish no later than 5:00.
Directions
43-900 San Pablo Ave., Palm Desert CA 92260
At the Skate Park:
https://www.google.com/maps/place/Civic+Center+Skate+Park/@33.7427847,-116.3801514,13z/data=!4m7!1m4!3m3!1s0x80dafe780b0d08a1:0x736b66e080950bb0!2sSan+Pablo+Ave,+Palm+Desert,+CA+92260!3b1!3m1!1s0x80dafdd70e8c548b:0xf726fc1bfee8a162
Tournament Director: Brett Anderson (brettanderson1@gmail.com)
Contact Brett for any problems with Registration.
Please DO NOT contact me about not being shown on the event listings - or any other question - until you have READ the reg. directions and other tournament information! To do so go back and click on the 'Welcome' button and read the details at bottom of the page, which will answer 99% of your questions (and faster than waiting for my reply).
For player PAYMENT assistance contact Chris Baluga at cbaluga@drd.us.com
(do NOT contact Brett)
To pay go here. If still having problems contact Chris
(copy and paste)
https://anc.apm.activecommunities.com/desertrecdistrict/activity/search/detail/39272?onlineSiteId=0&locale=en-US&from_original_cui=true
VENDORS: Contact Chris Baluga at cbaluga@drd.us.com
Do NOT send a message to PickleBallTournaments as they have nothing to do with running the games - they will just forward it to me but there is a delay in doing so which also delays the response to you.
Find Player
Login Required
In order to enhance security and data privacy, an account is required to access this information. By creating an account and accessing information on PickleballTournaments.com you agree to abide by these Terms of Use.
Log In or Sign Up
Tournament Sponsors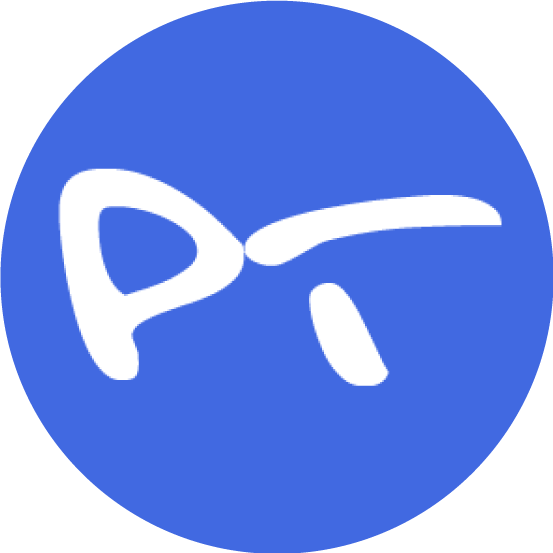 Tournaments
Directors
Copyright Pickleballtournaments. Usage of all site content subject to Privacy Policy.