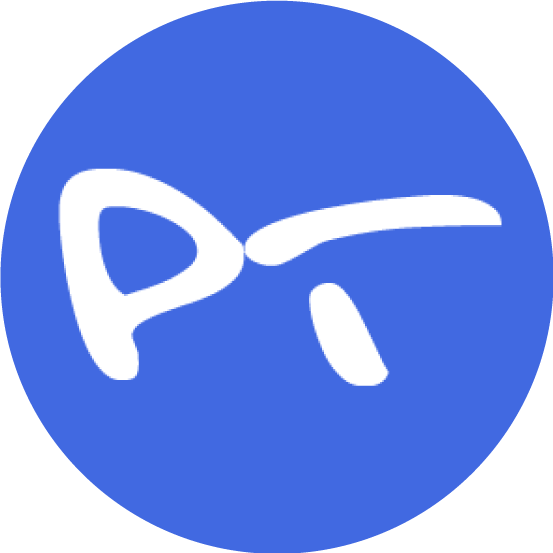 WARNING: SOME EVENTS ARE FULL. Click "Competition Events" for more information.
Registration Dates
Open: 11/19/22
Closed: 02/05/23
Tournament Dates
Starts: 02/28/23
Ends: 03/05/23
Cancellation Dates
Cancellation Deadline: 01/29/23
Location
Bell Bank Park
1 Legacy Drive
Mesa, AZ 85212

Registration
Player's age as of: 12/31/23
Minimum Age of Player: 8
Final Registration Deadline: 02/05/23
Membership required as of: 03/06/23


Tournament Sanctioning: Sanctioned - MMP
Registration, Ages: 19+ - $120.00
Junior Registration, Ages: 8-18 - $50.00
Registration includes: Tournament Gift if Registered and Paid by 01/04/23 if registered by: 02/05/23
When registering online, online waiver signature is used.
Online payment via PayPal is available. PayPal also allows credit card payments.
Additional Info
Primary Ball: Franklin X-Performance 40
Surface: Concrete
Net: Permanent
Outdoor: Y
Tournament Description
Entry fee includes: up to 3 different events (i.e. not 2 mixed events), entrance to the venue, hydration stations and a tournament gift if registered and paid by January 4, 2023. There is an entrance fee for spectators. Regional Championships will now culminate in the Diamond Amateur Championship taking place TBD at Pictona complex in Holly Hill, FL. Go to the OTHER INFORMATION PAGE for more detailed information.
Event Schedule
Login Required
In order to enhance security and data privacy, an account is required to access this information. By creating an account and accessing information on PickleballTournaments.com you agree to abide by these Terms of Use.
Log In or Sign Up
Competition Events
Login Required
In order to enhance security and data privacy, an account is required to access this information. By creating an account and accessing information on PickleballTournaments.com you agree to abide by these Terms of Use.
Log In or Sign Up
Player List
Login Required
In order to enhance security and data privacy, an account is required to access this information. By creating an account and accessing information on PickleballTournaments.com you agree to abide by these Terms of Use.
Log In or Sign Up
Event Player List
Login Required
In order to enhance security and data privacy, an account is required to access this information. By creating an account and accessing information on PickleballTournaments.com you agree to abide by these Terms of Use.
Log In or Sign Up
2023 USA Pickleball Southwest Diamond Regional
Skill/Age Tournament (Minimum Age 8)
Players under 19 can play in 19+
Junior Brackets 13 & under and 14 - 18
This is an MMP-Sanctioned Tournament
(We will try to get enough referees to have all matches refereed to make it a fully sanctioned tournament.)
Skill Groups: 3.0, 3.5, 4.0, 4.5 and 5.0
Players will be registered at their UTPR at the time of registration
Age Groups: 8-13, 14-18, 19-34, 35-49, 50-54, 55-59, 60-64, 65-69,70-74,75-79, and 80+
Feb 28 - March 5th, 2023
All players from the 2022 Southwest Diamond Regional who medaled will be eligible to pre-register. They will be sent a separate email with all pertinent information.
Bell Bank Park in Mesa, AZ (Legacy Sports USA)
(Outdoor tournament with up to 41 permanent courts)
Franklin X40 Ball will be used
Parking and entrance to the facility will be FREE for all players, staff, referees, vendors, and volunteers.
There will be a parking and entrance fee for spectators.
Text messaging will be available during the tournament, please be sure that you have your mobile number listed in your profile in the Text Number field of your profile on pickleballtournaments.com.
Events
Mens Doubles, Womens Doubles, Mixed Doubles (Juniors may play in 19+)
Mens and Womens Singles
Junior Boys, Girls, Mixed
Entrants must be a USAPA Member
To join or renew membership in USAPA go to:
https://www.usapickleball.org/memberships/
Online registration only. No paper forms.
Food
To be announced at a later date.
Lodging / Accommodations
Check out the link below for great deals on lodging for the tournament!
Please check the site periodically since we may add more hotels the the list in the near future!
Other Registration Info
Diamond Regionals qualifications and the Diamond Amateur Championship
(at Pictona, Holly Hill, Fl) qualifications.
The USA Pickleball Diamond Amateur Championship will be held Dec. 3-10 and hosted by Pictona at
Holly Hill in Florida—one of the nation's finest facilities, featuring 49 courts. Diamond Amateur
Championship gold medalists will earn Golden Tickets—the ability to pre-register—for the 2024 USA
Pickleball National Championships.
USA Pickleball Diamond Amateur Championship Qualification:
● All gold and silver medalists from the 12 Diamond Amateur Regional tournaments are eligible
and can then pre-register during Phase I of the registration process. Please note that winning
gold or silver does not guarantee automatic placement in the event, as all players must still
pre-register and pay to secure their spot.
● All other participants from Diamond Amateur Regional tournaments are eligible to register
during Phase II, pending availability within individual brackets.
● All current USA Pickleball members are eligible to register during Phase III, pending availability
within individual brackets.
● ALL PLAYERS MUST BE A CURRENT USA PICKLEBALL MEMBER at time of registration through
end of the Diamond Amateur Championship. Renew your membership here.
Additional Player Information:
● Combined brackets in the Diamond Regionals will award medals, as well as pre-registration
for Gold and Silver medalists, for the Diamond Amateur Championship within each event that
comprises the combined bracket.
● Likewise, combined brackets in the Diamond Amateur Championship will award medals. In
addition, gold medal winners of all brackets, including combined brackets winners, will
receive Golden Tickets to the 2024 USA Pickleball National Championships.
● Players that are registered to play in a 70+, 75+, or 80+ brackets in a Diamond Regional
tournament and the bracket must be combined due to a lack of teams, ALL players in said
bracket will receive a Diamond Passport to the Diamond Amateur Championships. This is to
encourage more participation in Diamond Regional events for 70 and above age groups.
● A doubles player is not required to play alongside the same partner with whom he/she
earned eligibility for Phase I pre-registration. However, if the new replacement partner did
not also qualify for Phase I pre-registration, the doubles team will not be able to register until
either Phase II or Phase III.
• All events, including singles, will offer a pool-play format. If there are not enough teams for pool
play, then a round-robin bracket will be played.
• The top-four teams (from each pool or round-robin bracket) will move forward to the next
• All pool-play matches, as well as all pre-medal matches, will be one game to 15, win by two
points. The medal matches will be best two-out-of-three games, win by two points.
• The gold-medal winners of each event will earn a Golden Ticket to the 2024 USA Pickleball
• This is a MMP format with our goal to have referees for all matches.
Tentative Registration Schedule:
Phase 1 Pre-Registration: Early October 2023
Phase 2 Lottery: Mid-October 2023
Phase 3 Open Registration: Mid/Late October 2023
Cancellation Policy
TOURNAMENT PLAYER CANCELLATION / REFUND POLICY
Registration fees will be refunded in full to those players that withdraw from the tournament 60 days prior to the start of the tournament.
A refund minus our costs, not to exceed $25/player will be given back to players that withdraw from the tournament between 30-60 days prior to the tournament start date.
There will be no refunds given after January 31, 2023. Any consideration will be at the discretion of the Tournament Director.
NOTE1: This is an outdoor tournament. If there is inclement weather, all will be done to play matches, but there will be no refunds or credits due to inclement weather. There are no indoor back up options available or rain dates.
NOTE 2: WAITLIST PLAYERS THAT HAVE PAID THEIR REGISTRATION FEE
JANUARY 31, 2023 – Is the date your decision MUST BE MADE if:
If you are already playing in the tournament in an event and are on the waitlist for another event, and do not get into that event, there will be no refunds allowed.





Players will not be charged a processing fee and may remain on the waitlist throughout the duration of the tournament. A full refund will be issued to players who remained on the waitlist but did not get into the tournament.
TOURNAMENT CANCELLATION / RESCHEDULING / REFUND POLICY
If our tournament has to be cancelled or rescheduled to a later date because of an unforeseen situation beyond our control (like the covid-19), from the time registration opened until the start of the tournament, players will have 2 options: 1) "opt out" and a refund minus our costs, not to exceed $25/player will be given back to players that withdraw, 2) "opt in" player will be automatically registered for the rescheduled tournament date, event/s selected and no additional funds will be required.
NOTE 1: Other than weather, if we have to cancel the tournament once the tournament begins, all players will receive a refund minus our costs. (TBD based on when the tournament was cancelled beyond our control)
All refunds will be issued within 30 days from the completion of the tournament.
Format
Tournament Director reserves the right to change the format of play based on
participation or weather conditions.
In the event of weather, the tournament team will make every effort to complete all
matches. However, it is an outdoor tournament and adjustments and/or cancellations
are possible. There is no provision to play indoors or have a makeup day beyond the
current tournament schedule.
If any brackets are combined for singles or doubles, medals will be
awarded for each bracket. (Gold and Silver medalists are eligible for
pre-registration into the Diamond Amateur Championship in 2023).
DOUBLES EVENTS and SINGLES EVENTS
Brackets with Fewer than 4 players/teams
Brackets with 1, 2, or 3 players/teams will be combined with 1 or more brackets to have
a minimum of 4 players/teams.
Double Elimination Brackets (6 or more players/teams)
Winner's bracket – 2 out of 3 to 11, win by 2.
Loser's bracket – 1 to 15, win by 2
Bronze medal matches – 1 to 15, win by 2.
Gold medal matches – 2 out of 3 to 11, win by 2. If the losers bracket wins 2 out of 3 to
11, then another match will be played 1-15, win by 2 to determine the winner.
Round Robin Brackets: 5 or Less Players/Teams
4 Players/Teams - Double Round Robin. 1-15, win by 2.
5 Players/Teams - Single Round Robin. 2 out of 3 to 11, win by 2.
No medal matches. Gold, Silver, and Bronze medal winners will be determined in
each age group following USAP tie-breaker rules listed in the (2022 edition) Rule Book,
Section 12, 12.C.3
.
In case of a tie, the winner of the tied group is determined first
and then excluded from the group. The tie-breaking process is repeated with the
remaining teams and iterated until all ordinal placements have been determined
within the original tied group.
Since our tournament will be sanctioned MMP, the Round Robin results will be
determined following the USA Pickleball Rulebook.
Southwest Regional Director
Larry "Bud" Lite
Southwest Regional Director - Asst. Tournament Director
Tim Schoeny

Legacy Sports Park Contact
Ryan Trefry - Director of Pickleball
Registration Information and Questions:
Robin Weaver
Referee Coordinator - Information and Questions:
Bill McManus
Volunteer Coordinator
Rhonda Stanford
Find Player
Login Required
In order to enhance security and data privacy, an account is required to access this information. By creating an account and accessing information on PickleballTournaments.com you agree to abide by these Terms of Use.
Log In or Sign Up
Tournament Sponsors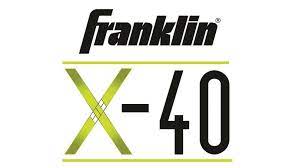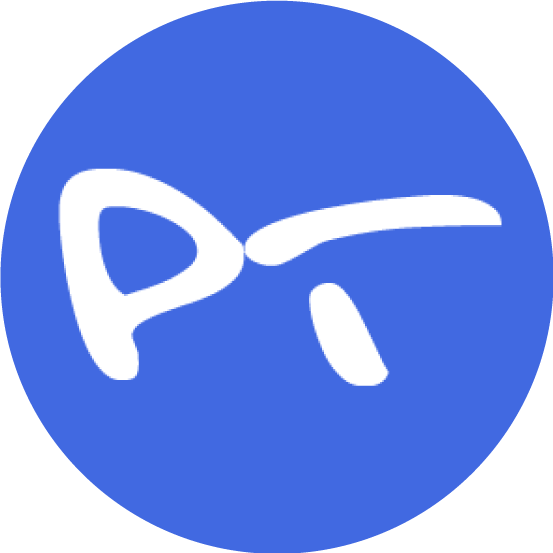 Tournaments
Directors
Copyright Pickleballtournaments. Usage of all site content subject to Privacy Policy.