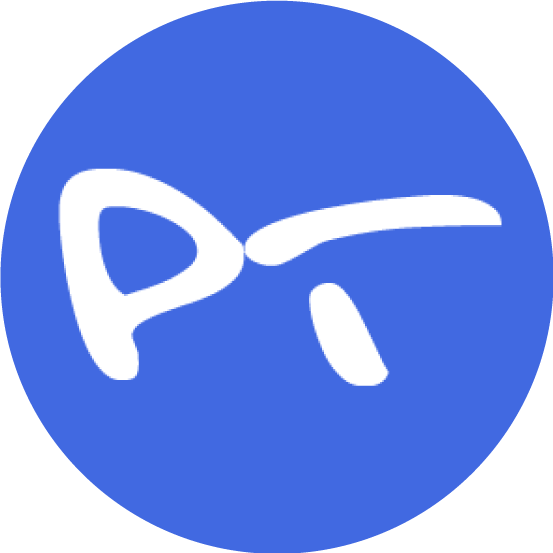 Registration Dates
Open: 01/09/23
Closed: 03/15/23
Tournament Dates
Starts: 03/30/23
Ends: 04/02/23
Cancellation Dates
Cancellation Deadline: 03/15/23
Location
Clay Pickleball Complex
6745 Old Springville Rd
Clay, AL 35048

Registration
Player's age as of: 12/31/23
Minimum Age of Player: 0
Early Registration Deadline: 02/17/23
Final Registration Deadline: 03/15/23
Membership required as of: 04/03/23
Tournament Sanctioning: Sanctioned - MMP
Registration - $60.00
Early Registration - Deadline: 02/17/23 - $50.00
Registration includes: Free Shirt
When registering online, online waiver signature is used.
Additional Info
Primary Ball: Core Pickleball Outdoor - Neon Green
Surface: Asphalt
Net: Permanent
Outdoor: Y
Forms
Event Schedule
Login Required
In order to enhance security and data privacy, an account is required to access this information. By creating an account and accessing information on PickleballTournaments.com you agree to abide by these Terms of Use.
Log In or Sign Up
Competition Events
Login Required
In order to enhance security and data privacy, an account is required to access this information. By creating an account and accessing information on PickleballTournaments.com you agree to abide by these Terms of Use.
Log In or Sign Up
Player List
Login Required
In order to enhance security and data privacy, an account is required to access this information. By creating an account and accessing information on PickleballTournaments.com you agree to abide by these Terms of Use.
Log In or Sign Up
Event Player List
Login Required
In order to enhance security and data privacy, an account is required to access this information. By creating an account and accessing information on PickleballTournaments.com you agree to abide by these Terms of Use.
Log In or Sign Up
Welcome to the 3rd Alabama Open!
The 2023 Alabama Open promises to be an incredible exciting experience for first-time and seasoned tournament players alike!
We are busily adding amenities and organizing fun activities that will enhance the tournament experience. We will update the site as information becomes available.
All courts will have permanent nets or C&D Championship Nets. All players will be playing on the highest quality nets possible.
Spectators will be able to enjoy all of the action sitting on bleachers or bring your own tent. Restroom trailers will be available.
Free on-site parking will be available. A fenced-in playground is located within eye sight of the courts for children to enjoy.
Referees
Certified Referees will be paid $12 per match

Level 2 Trained Referees will be paid $10 per match

Level 1 Trained Referees will be paid $8 per match

Volunteers and Trainees will be paid $5 per match
We will use Pickleball Desk to coordinate assigning referees to matches. Please sign up on Pickleball Desk for the days that you would like to referee. As we get a little closer to the tournament date and finalize the schedule, we will have more details regarding the shift structure, etc.
Referee Clinic is scheduled for Thursday 3/30 from 9:00 AM - Noon at the site.
Player Clinics
Stephanie Lane, Senior Professional and IPTPA master teaching professional, will be providing pickleball lessons on Thu 3/30 at the complex. Players can assemble their own groups for instruction with drills or coach play with a focus on basic strategies.
Player Clinics can be scheduled starting at 8:00 AM on Thu 3/30. Contact Stephanie directly via email (stephanie@pickleballrocks.com) with questions and reserving a spot.
Official Ball
Have you tried playing with CORE Pickleballs? Be prepared for the tournament and practice with the ball we're using. We got you an exclusive discount of 20% Off. Support our sponsor and get yours today at:
CORE Pickleball (https://corepickleballusa.com/discount/ALOPEN2023)
Or use ALOPEN2023 when you checkout.
Charities
Serving You Ministries

We assist in education, child care, job readiness, safe and affordable housing, health and nutrition, and crisis relief through our hub partnerships.

Foundations for Hope

We exist to advance the Gospel around the world by empowering the local church, equipping Christian leaders, providing critical resources, and investing in individuals.

Turning Point

We are a non-profit, in-house recovery center located 45 miles south of Birmingham on a peaceful 10-acre property. We operate as a faith-based, Christ-centered, 90-day program for men struggling with addiction. For More then 20 years Turning Point has helped men break free from the bondage of addiction through the power of God's Word. Residents discover freedom, joy, and peace by means of one-on-one counseling, group sessions and a curriculum that leads them to a personal relationship with Jesus Christ.
Food
Food Trucks and Concessions will be on-site as well as a large dining tent!
Lodging / Accommodations
Courtyard by Marriot
Located conveniently to major restaraunts and shopping in Trussville, the Courtyard is minutes away from the tournament site via I-59. The Courtyard is offering an incredible $98 per night rate when booking for the Alabama Open!
Reservations must be made by 3/16/2023. The rate is available 3/28/2023 - 4/3/2023.
Click here to make your reservation!
Courtyard By Marriot (Trussville)
3665 Roosevelt Blvd
Birmingham, Alabama 35235
Clay Tennis and Pickleball Complex
6745 Old Springville Rd,
Clay, AL 35048
Directions
from the Courtyard to the Clay Tennis and Pickleball Complex
RV Parking
Boondocking is available on site! Please email alabamapbopen@gmail.com for instructions.
Other Registration Info
Volunteers
No event of this magnitude can be completed without volunteers! We will be using SignUp Genius to manage volunteers.
Each volunteer that serves two (2-hour shifts) will receive a free T-shirt. Shifts do not have to be on the same day or in the same position.
Check-In Desk
Verify player identity

Provide player gift bag

Answer questions

Arrive 10 mins before scheduled start time
Court Monitor
Monitor warm-up activities

Verify correct players on court

Monitor time outs

Review scoresheet before handing to Court Runner

Notify TD or referee to handle disputes

Arrive 10 mins before scheduled start time
Court Runner
Run scoresheets between Operations Desk and Courts so players have more time to warm-up

Arrive 10 mins before scheduled start time
General
Assist Check-In Desk, Operations Desk, and TD with various situations

Monitor tournament activities

Arrive 10 mins before scheduled start time
Cancellation Policy
Cancellation Deadline: 03/15/2023
Refunds will only be issued to those who cancel by this date.
INCLEMENT WEATHER POLICY
This is an outdoor tournament. There is no indoor back up. If weather is a factor, we will do all we can to play matches. There are no refunds or make up days if the tournament is impacted by weather.
PLAYER WITHDRAWAL POLICY
Full refund (less any non-refundable payment charges) if withdrawal is completed by March 15

th

.

Wait listed ONLY players will not be charged a processing fee and may remain on the wait list throughout the duration of the tournament.

All refunds after March 15

th

will be considered a request and evaluated by the tournament director.

Please send your withdrawal/refund request to the

Tournament Director

.
PARTNER CHANGE POLICY
Before the registration deadline, any registered player may change partners with a replacement. The replacement may cause you to play in a different age or skill level.

After the registration deadline, any registered player losing a partner must replace that partner with an already registered player.

The replacement must be able to play in the same skill/age group that you are scheduled to play. Please note that when looking for a replacement, players may play down in age and up in skill.

Replacements need to be known and communicated to

Tournament Director

by 3 pm the day before you are scheduled to play.

Any request for replacements coming in after 3 pm the day before will be reviewed by the Tournament Director for approval.

Players in an event that loose a partner will be sent an email with specifics to locate a new partner to keep their spot.

Replacements can be found on the players needing partners list.

If a spot opens in the event, the next team will be contacted by email to pay their fees to fill the open spot.
Directions
Referee Clinic
Clay Public Library
6757 Old Springville Road
Pinson, AL 35408
Tournament
Clay Pickleball Complex at Clay Elementary School
6745 Old Springville Road
Clay, AL 35408
Format
DOUBLE ELIMINATION BRACKETS (6 or more teams)
Winners bracket – 2 out of 3 to 11, win by 2.

Losers bracket – 1 to 15, win by 2

Bronze medal matches – 1-15, win by 2.

Gold medal matches – 2 out of 3 to 11, win by 2. If the losers bracket wins 2 out of 3 to 11, then another match will be played 1-15, win by 2 tiebreaker game will be played to determine the winner.
ROUND ROBIN BRACKETS (3, 4, or 5 teams)
3, 4, and 5 teams or players will play a single round-robin, 2 out of 3 to 11, win by 2.

BRACKETS WITH FEWER THAN 3 TEAMS
1 or 2 teams or players will be moved into a combined bracket. The number of teams or players will determine the format of play.
Round Robin results will be determined following the USA Pickleball Rulebook:
12.C.3. Round Robin. All players or teams play each other. Games may use any of the approved tournament scoring options. (See Rule 12.B.) The winner is determined based on number of matches won. If two or more teams are tied:
12.C.3.a. First tie-breaker: head-to-head matches won.
12.C.3.b. Second tie-breaker: point differential of all games played. (e.g., Team A won Match 1 11-8, 11-4, so they would have a point differential of +10. Team A then wins the second match 11-9, 2-11, 11-6. For this round, they would have a point differential of -2. This would give them a total for the day of +8.)
12.C.3.c. Third tie-breaker: head-to-head point differential.
12.C.3.d. Fourth tie-breaker: point differential against next-highest team. (e.g., If the teams are tied for second, use point differentials against the first-place team.)
4/1/23 - 7:00 pm
IF YOU ARE NOT ABLE TO PLAY SUNDAY 4/2/2023 - PLEASE TEXT 785-798-7563

Dee Davison will reply back to you with acknowledgement of withdrawal
Find Player
Login Required
In order to enhance security and data privacy, an account is required to access this information. By creating an account and accessing information on PickleballTournaments.com you agree to abide by these Terms of Use.
Log In or Sign Up
Tournament Sponsors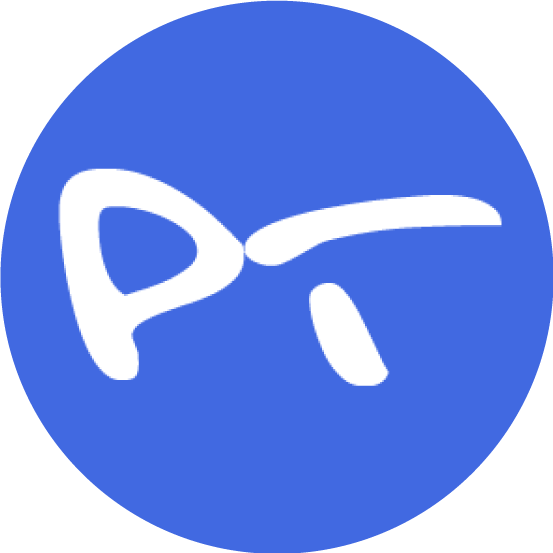 Tournaments
Directors
Copyright Pickleballtournaments. Usage of all site content subject to Privacy Policy.